(SPOT.ph) Earlier this year, we announced that All of the Noise was coming back in 2019. This time around, it returns as a two-day event with music talks from industry experts around Asia, a music showcase featuring both local and foreign acts, and a music market where you can purchase merchandise. We got the chance to attend day one of the two-day event on November 23 at Coro Hotel and Century City Mall Events Hall in Makati and we round up some of the great moments from the first day.
Here are All of the Noise 2019 highlights:
The LUCfest co-founder saying say that Bullet Dumas was the first Pinoy artist she noticed.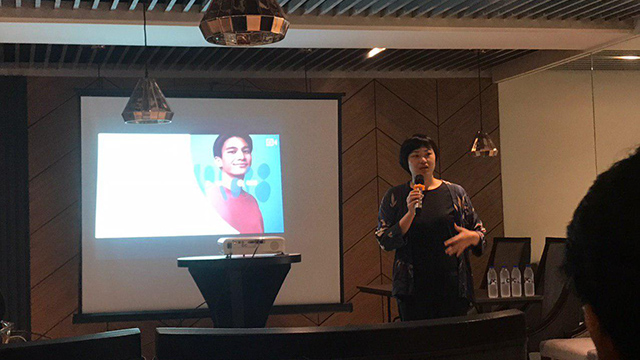 ADVERTISEMENT - CONTINUE READING BELOW
LUCfest is an annual three-day music festival and conference in Taiwan. Co-founder Weining Hung is one of the speakers for the talks and mentions that she makes it a point to invite artists from all over the globe to perform in Taiwan. Included in her list of artists is Thai singer Phum Viphurit and Korean band Jambinai. So which Pinoy artist caught her attention? "Actually, Bullet Dumas," she shares. The musician has been active in the scene since 2010 and she first heard his songs online.
Artists and industry professionals exchanging ideas on getting music out there.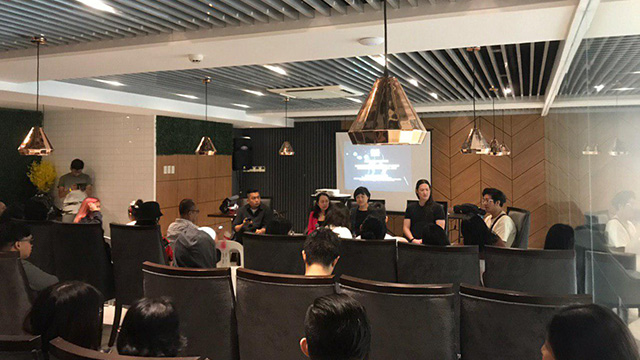 With so many things going on in music, it can leave an aspiring artists overwhelmed. All of the Noise invited LUCfest co-founder Hung from Taiwan, Piyapong "Pai" Muenprasertdee of Fungjai Thailand, SGMUSO president David Siow from Singapore, and Bandwagon country representative Camille Castillo to talk about their respective fields. Each one had a different perspective and approach to music, and by the end of it, helped artists know more about regional Asian music reaching a global audience, organizing a tour, music tourism, and music journalism in the digital age. Artists also had time to ask their questions in a panel setup.
The difference between a commercial and showcase festival.
When you hear festival, it's usually a curated setlist of artists that the organizers think a particular audience will like, or it's as simple as bands performing one after the other. While both commercial and showcase festivals have acts performing back to back, the difference lies in purpose: commerical festivals aim to gain profit, while showcase festivals are meant to "showcase" a couple of new or fresh artists. Commercial festivals will usually have artists that are on heavy rotation, while showcase festivals have artists you are yet to know about!
ADVERTISEMENT - CONTINUE READING BELOW
The groove of Apartel's set.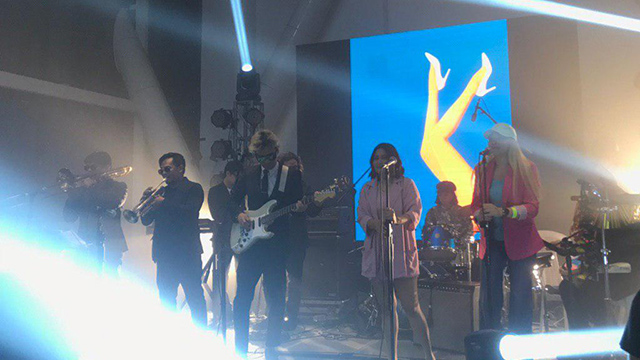 The band is good as is but what really adds that unique touch is saxophonist Wowie Ansano and trumpeteer Jose Cabanero adding a jazzy feel to the band's tracks. Before the band even got to playing any songs, these two already killed it during the intro.
ADVERTISEMENT - CONTINUE READING BELOW
Ely Buendia killing it on guitars.
What else can we say? The guy's had it since his Eraserheads days and he's still got it. Enough said.
Pat Sarabia playing back-to-back sets.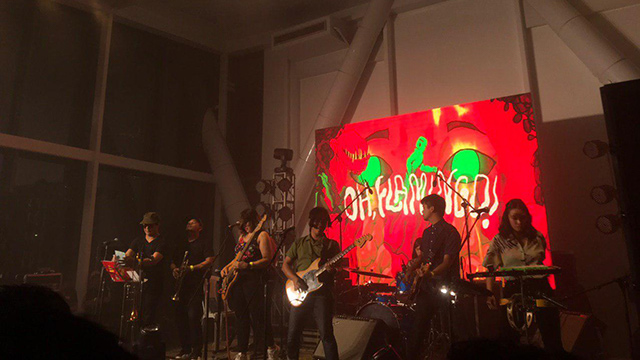 While standing for hours watching your favorite acts is tiring, imagine playing for two different bands, back to back. Pat Sarabia happens to be the drummer for Apartel and while the rest of the bend left after their last song, she stayed behind to play drums for the next act: Oh! Flamingo. How is she not tired? We have no idea, but that's pretty badass.
ADVERTISEMENT - CONTINUE READING BELOW
Buendia joining Cheats midway through their set.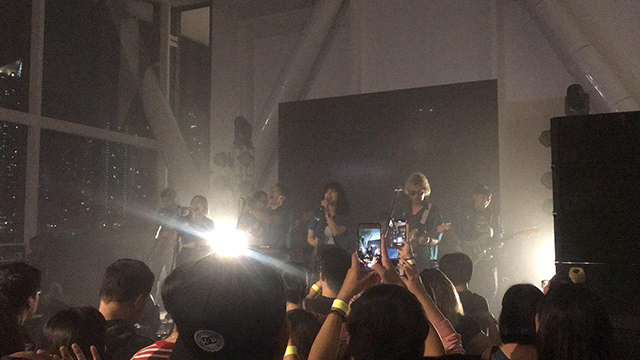 Allow us to keep you up to speed: Cheats collaborated with Buendia for their song "Grizzly Pool," which was released on November 20. It was three years in the making and while it would have been nice to hear it live, it's heaps better to hear the band call up Buendia to join them and then hear it live. What can we say, some fantasies do come true!
ADVERTISEMENT - CONTINUE READING BELOW
She's Only Sixteen playing "Mr. Schemer."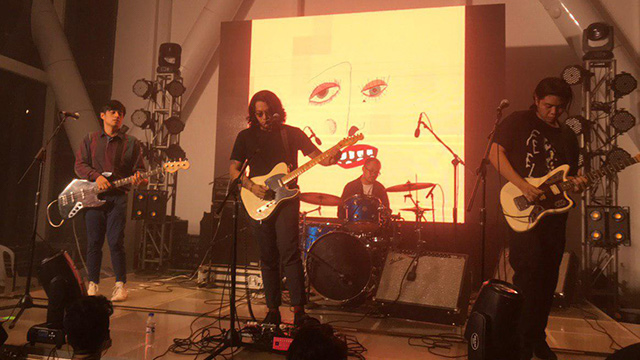 While the band played "Favouritism" (which we agree, is a favorite) and "Magic," what really surprised everyone was their decision to play "Mr. Schemer" from their 2012 album She's Only Sixteen. It's been a long time, but hey, we're not one to say no to a little throwback.
ADVERTISEMENT - CONTINUE READING BELOW
M1LDL1FE handling technical difficulties cheekily.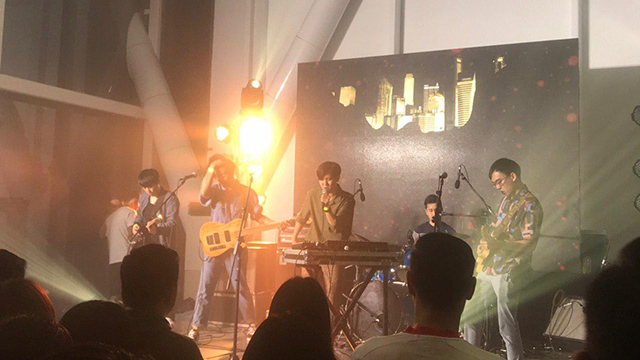 Technical difficulties are part of every show or gig. Most times it has artists and the audience impatient or bored, but this Singaporean band patiently worked with tech to make sure everything was right before they started. They apologized for the wait even though it wasn't their fault! They encountered another problem after two songs, but again, they were quick to fix problems without making a fuss and entertained a waiting audience. Did we mention it's their first time here? Talk about handling a problem with grace!
ADVERTISEMENT - CONTINUE READING BELOW
Hearing speaker David Siow play bass for M1LDL1FE.
Yes, the same Siow that spoke for the morning talk is a bassist. We're sure band folks have lives beyond playing music onstage but he gives off a different energy when performing. We're not complaining though! SGMuso's all about creating an empowered Singaporean music industry and it's nice to know he gets where artists are coming from, as he's an artist himself!
Share this story with your friends!
---
Help us make Spot.ph better!
Take the short survey
More Videos You Can Watch
Load More Stories