(SPOT.ph) Just the mention of the name Michael Bay is enough to conjure images of lots of large-scale explosions, epic tracking shots, a little bit of slow-mo action in between, a sunset or two, rock-driven music, and did we already say plenty of things blowing up on screen?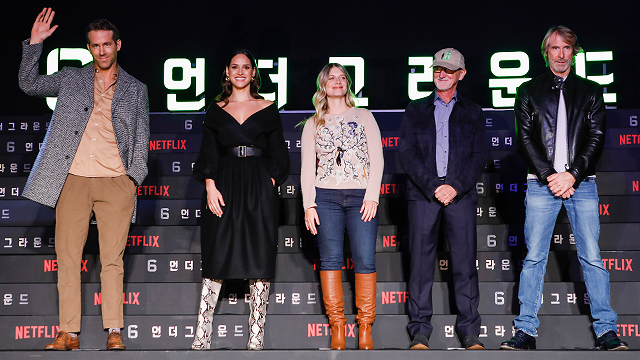 ADVERTISEMENT - CONTINUE READING BELOW
But what happens when you push the so-called "Bayhem" to the limit and throw in a giant magnet that can do some very serious lifting, an intense car-chase sequence set in Florence, Italy, and crazy parkour stunts on sky-high buildings? And oh, no robots here. You get 6 Underground, an upcoming Netflix action thriller which hits the streaming service on December 13.
The film stars Ryan Reynolds as One, the billionaire leader of elite operatives from different disciplines who are out to change the world—and anonymously at that. Joining him in this adventure is Mélanie Laurent, who plays Two, a former CIA dark-ops member, and Three, a hitman (Manuel Garcia-Rulfo). There's also Four, the "skywalker" of the group a.k.a. parkour master (Ben Hardy); Five (Adria Arjona), the doctor and considered the most "benevolent" member of the group; Six (Dave Franco), who goes behind the wheel; and sharp-shooter Seven (Corey Hawkins).
"[The movie is] basically about reluctant heroes who are underdogs, who face a sort of evil to redeem themselves," Bay explains to the press during the first stop of their promotional tour in Seoul, South Korea, held December 2. The characters in the film are considered "ghosts"—people whom you could no longer trace or track as they've managed to fake their respective deaths. The "freedom" that comes with their "death" allows them to go after the bad guys, if only to do something good in their own ways, even without recognition.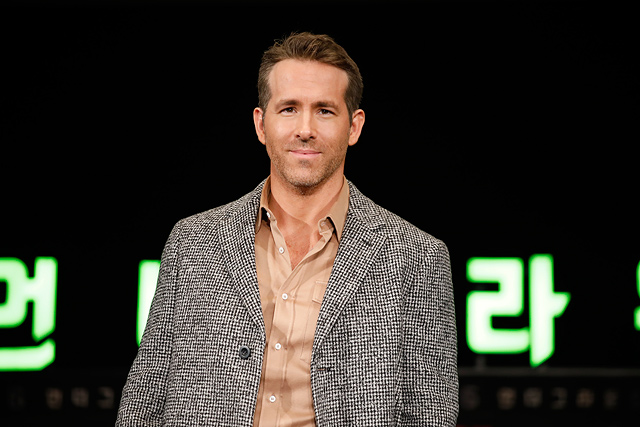 ADVERTISEMENT - CONTINUE READING BELOW
Reynolds describes his character, One, as someone who "sort of lost his way and become somewhat disenfranchised with geopolitical issues and life in general." He gets a bit detailed, and paints a scenario that's somehow close to what's happening in reality. "You're watching the news and you're looking at the world and you see how it's on fire...and the dictators are in charge and people that are, you know, really just, you wouldn't really dignify that with any term other than [a] bully." Arjona echoes Reynolds' sentiments, saying: "Like every other civilian nowadays, we feel so frustrated that we cannot do enough for what is going on around our world."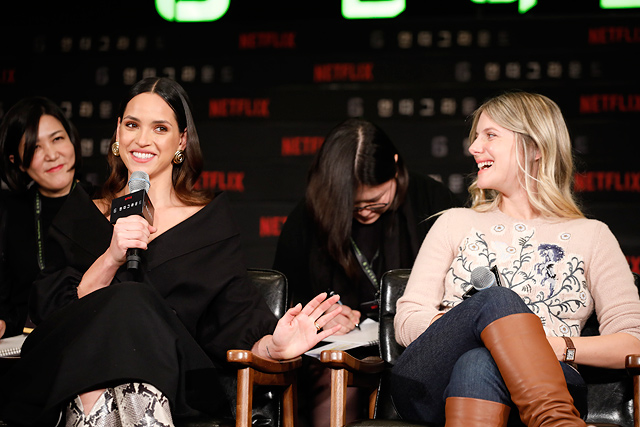 ADVERTISEMENT - CONTINUE READING BELOW
The diverse cast met on the set and started working on the film with a car chase in Italy, no less. "I [felt] like there's something new about the action scenes, something [we've] never seen before," shares Laurent. "After a week we're like, 'Okay, this is gonna be like this four or five months, so, let's do it, let's try to survive," she adds with a laugh. Arjona also recalls how challenging the car-chase scenes were. "You have Michael [Bay] in front of you operating a camera, giving you direction, moving right in front of you, so it is both chaotic and frantic. But it was a really cool and fun experience. [I've] never had a director operate a camera and direct me at the same time. That was pretty, pretty impressive to me."
The sequence that the female leads talk about is what Bay considers as one of the highlights of 6 Underground—shooting in the very tight streets of Florence—a feat that has never been attempted by anyone.
ADVERTISEMENT - CONTINUE READING BELOW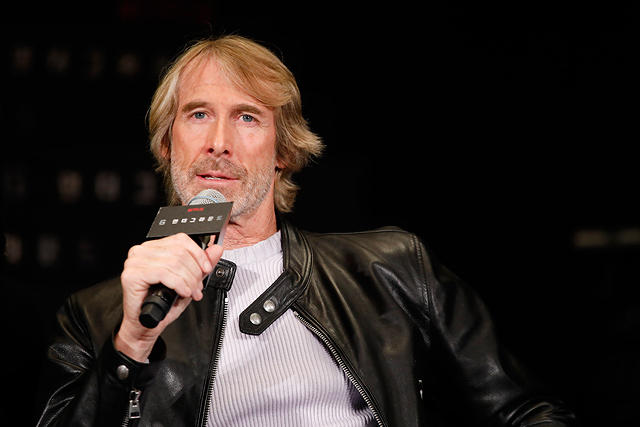 6 Underground may not be intentionally made to be shown in regular theaters, but it still has that visually impactful, cinematic appeal going on. Bay understands that the movie-going experience has changed and viewers now want to consume content in different ways. The director shares that he appreciates the fact that Netflix was brave enough to back them up and allow them to work on something new.
ADVERTISEMENT - CONTINUE READING BELOW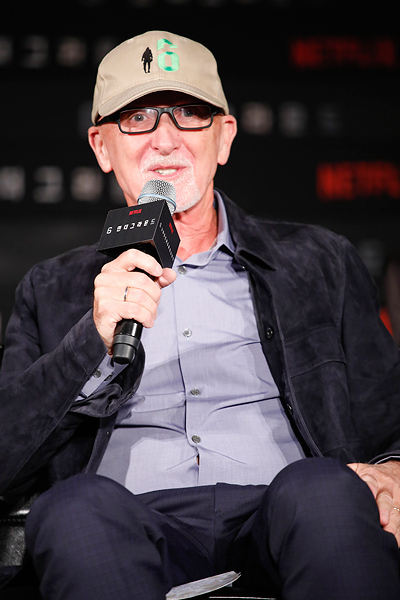 Since Bay is known for big-budgeted flicks, a related question surfaced from the members of the press. Producer Ian Bryce did not talk specifics, but emphasized that "the idea, ultimately, is to take whatever the budget is, and put as many of those resources on screen as you can." He elaborates, "All the money, you know, goes on the screen with the cast and the locations and the stunts and all of that stuff, trying to make the film as entertaining and as beautiful as it can be." 
ADVERTISEMENT - CONTINUE READING BELOW
So when Bay is asked about his thoughts on not being able to see how the audience will react to the scenes on the big screen—unlike with most of his previous movies—he answers back with, "I think we made a fun film. Get a big TV."
6 Underground starts streaming on Netflix on December 13.
Your guide to thriving in
this
strange new world.
Share this story with your friends!
---
Help us make Spot.ph better!
Take the short survey
More Videos You Can Watch
Load More Stories