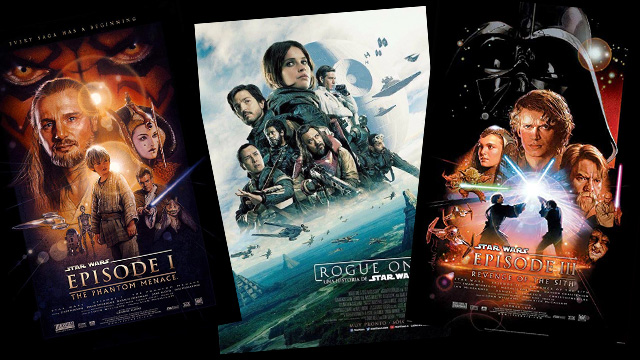 (SPOT.ph) If you're part of the very small percentage of people who don't know anything about Star Wars, such a title might make you think that these films (the first one released back in 1977) are just full of spaceships and battles amongst the stars. Everyone knows that Star Wars' most memorable moments are often in grounded fight sequences that feature a couple or so characters charging at each other with swords made of plasma lasers. It's during these emotionally charged and usually brutal fight scenes that the Star Wars series throws its characters in for some major character moments, making for some of the most powerful but also visually exciting fight scenes in film. With The Rise of Skywalker coming to cinemas this month, we've decided to to rank the 10 best Star Wars fights.
To narrow the scope down, these fights are grounded battles between characters that take place in the live-action films (meaning the current eight films in the series plus the two spin-offs). People's opinions about the actual quality of the films may differ, but judging them on their choreography, visuals, music, and emotional impact, these fight scenes are like the masters of the Star Wars universe.
ADVERTISEMENT - CONTINUE READING BELOW
Here are the top fight scenes from Star Wars movies:
10. Obi-Wan Kenobi vs. General Grievous (from Revenge of the Sith)
When villainous General Grievous deploys four (!) hands all wielding lightsabers versus Jedi Master Obi-Wan Kenobi's one—and Obi-Wan smiles—you know you're in for an epic fight. Obi-Wan and Grievous don't just have a unique lightsaber battle that really shows off Obi-Wan's skills as a fighter, but the fight gets wild and dirty as it turns into a chase sequence followed by more physical punches and strikes that end in a fiery way. This is a fast-paced, fun, and ever-evolving sequence that throws everything in there in a battle to the death.
9. Rey vs. Kylo Ren (from The Force Awakens)
The new trilogy may not be everyone's cup of tea, but there's no denying that the new films have really refined the look of Star Wars films of the past, bringing some visually spectacular stories to the screen. In The Force Awakens, we are introduced to new characters, two of which become central to the story—heroic Rey and villainous Kylo Ren. In their first big battle of the series, Rey and Kylo Ren really go for each other's necks in a lightsaber fight in a forest. It's visually stunning, and while Rey's abilities are questionable when it comes to the series as a whole, it still makes for an impressive battle.
ADVERTISEMENT - CONTINUE READING BELOW
Recommended Videos
8. Obi-Wan Kenobi vs. Jango Fett (from Attack of the Clones)
Boba Fett, despite not having the greatest amount of screentime, is one of the most beloved characters in the Star Wars fandom, so naturally, trying to shoehorn his origins into the prequel trilogy was inevitable (and they're still making stuff influenced by Boba through the new Disney+ series The Mandalorian). Jango Fett, Boba's "father" (though really, his clone), gets to shine in the prequel trilogy, and in Attack of the Clones, the mercenary and bounty hunter squares off with Obi-Wan in an exciting and visually spectacular duel in the rain. Hand-to-hand combat, blasters, jetpacks, wire, lightsabers, the Force flamethrowers, rockets—this fight had it all. It's a quick but unique duel between two very different opponents with very different skills.
7. Darth Vader vs. the Rebel Alliance (from Rogue One)
Darth Vader is one of the most iconic villains in all of cinema, and the moment you hear his trademark breathing as the camera lingers on a dark hallway, the excitement builds. Not long after, the red of Vader's lightsaber glows and you know those Rebel Alliance members are doomed. This one's less of a fight and more a slaughter, but it's nonetheless one of the coolest displays of power in the Star Wars series. Vader hasn't really been seen as this strong and terrifying ever, and the way he dispatches each and every person coming at him (and running away from him) in that hallway is incredible. Though he is the villain, you can't help but cheer at how impressive his path of destruction is.
ADVERTISEMENT - CONTINUE READING BELOW
6. Yoda vs. Darth Sidious (from Revenge of the Sith)
These are two masters of their respective sides squaring off in an ultimate battle of lightsaber and Force. While we obsess over The Mandalorian's "Baby Yoda" nowadays, it's also fun to look back at just how amazing Yoda was at fights. Master Yoda has only a couple of fight scenes in the entire series, so seeing him as agile and as mobile when facing an enemy is always exciting. This entire sequence goes from fun and acrobatic to creepy and terrifying, thanks mostly to Sidious' face. The way the tower they battle on rises higher and higher is also a great visual. The fight just gets more intense as it turns away from lightsaber duel to full-fledged Force war.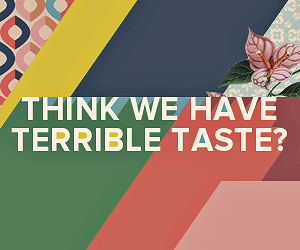 5. Luke Skywalker vs. Darth Vader (from Return of the Jedi)
The fights in the first three films may not be as expertly choreographed as the more recent entries, but what these fights did bring was emotional heft and creativity during times where CGI was not exactly available. In the final film of the original trilogy, the series' most heroic figure, Luke Skywalker, fights his nemesis Darth Vader in a battle of both lightsaber and mind. Outside forces try to get Luke to join the Dark Side while Vader attempts to break down Luke by attacking him emotionally as Luke tries to find other ways to end it without violence. This is an emotionally charged duel that ends with a callback to a previous film, as well as a fitting end to the rivalry between Luke and Vader.
ADVERTISEMENT - CONTINUE READING BELOW
4. Rey and Kylo Ren vs. the Praetorian Guards (from The Last Jedi)
The Last Jedi might be one of the most divisive films in the Star Wars series, but at least it's got an absolutely thrilling action sequence in it. Rey and Kylo Ren, the two main characters, team up to fight off several guards clad in red armor inside a visually stunning red throne room. The result is an exciting and brutal fight scene where the two leads cut, maim, and destroy their opponents with their lightsabers. The mix of jaw-dropping visuals, creative sound design (the sound of when those lightsabers cut through the armor is chillingly perfect), cool choreography (with a move that, later on, Game of Thrones' Arya Stark would emulate), and lots of emotion make for a really memorable battle.
3. Obi-Wan Kenobi vs. Anakin Skywalker (from Revenge of the Sith)
Rage-filled and very physical, Obi-Wan's battle with his mentee Anakin is one of the series' most grueling. Taking place over several locations as the battle just keeps on flowing, Anakin and Obi-Wan throw everything at each other, with every lightsaber blow by Anakin seemingly stronger, harder, and with more intent to kill than the previous one. As they fight across exploding rooms, various spaces, and spewing lava in the background, the fight gets more and more intense and destructive, leading to a shockingly brutal conclusion—an epic encounter to end the prequel trilogy.
ADVERTISEMENT - CONTINUE READING BELOW
2. Luke Skywalker vs. Darth Vader (from The Empire Strikes Back)
Featuring probably the most famous moment in Star Wars history, Luke's first battle with Darth Vader is best known for how it ends: Vader's declaration that he is, in fact, Luke's father. It was the paternity claim heard around the galaxy. What comes before it, however, should be remembered just as well. The Luke/Vader battle starts off as an emotionally charged fight between two adversaries set in haunting atmosphere. The lighting, the smoke, the performances really helped create this dark mood that spelled doom yet still looked cinematic. The lightsaber fight may not be as flashy as many of the others on this list, but it's the one that carries the most emotion, ending in one of the most famous scenes in all of cinema.
1. Obi-Wan Kenobi and Qui-Gon Jin vs. Darth Maul (from The Phantom Menace)
ADVERTISEMENT - CONTINUE READING BELOW
This fight scene takes the top spot because it has everything that makes Star Wars fights great and unique. This two-on-one battle brought together flashy moves and acrobatics in its brilliant fight choreography, added in some terrific character moments, great visuals, and sealed it with an emotionally powerful moment to boot. Here, Darth Maul brings out the infamous two-sided lightsaber, and takes on both Obi-Wan and Qui-Gon. What follows is a spectacular lightsaber joust unlike anything seen in the series, with Maul actor Ray Park really showing off his martial arts skills while still making fellow actors Liam Neeson and Ewan McGregor look great. The multi-leveled location also helps add some fun jumps and creative space usage for the fight. Finally, it ends with an emotional strike to the heart. This memorable sequence has got everything you not only want, but need, in a great fight scene.
Share this story with your friends!
---
Help us make Spot.ph better!
Take the short survey
Load More Stories