10 Things We Can't Wait to See in the Voltes V Live Action Remake
Let's Volt in!
(SPOT.ph) Before the jaegers in Pacific Rim, the EVAs of Neon Genesis Evangelion, and the robots of Mobile Suit Gundam, Voltes V was where it was at. The Japanese animated show aired in the Philippines in the '70s, and it got kids tuning in and awaiting the victory of the good guys against the evil Boazanians. Although a great hit, nobody was able to watch the finale, as former president Ferdinand Marcos issued a ban against the show in April 1979, fearing that the material showed excessive violence.
Childhood classics will always have a special place in your heart, but a reimagination leaves a lot of room to give the good old fave a fun and fresh twist. Almost 40 years after its original airing, GMA is bringing back Voltes V with a live-action remake titled Voltes V: Legacy.
The animated show has made a mark amongst Filipino viewers, and while the trailer looks promising, there are a few things from the original we'd like to see in the new one.
Here are 10 things we hope to see in the Voltes V: Legacy live-action:
The Voltes V theme song
Before an episode even starts, a round of the unmistakable Voltes V theme song is in order. Many folks Voltes V theme song, but its actual title is "Voltes V No Uta" and it's performed by Japanese singer and actress Mitsuko Horie. You might not have been able to catch all episodes of the show back then, but you hear this song and you just know. Not including it in the remake would be a crime!
ADVERTISEMENT - CONTINUE READING BELOW
Voltes V in action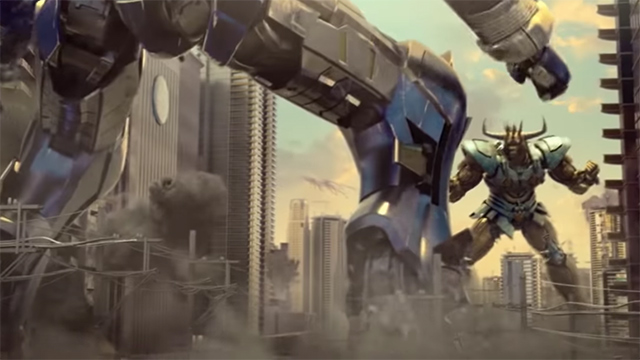 It just wouldn't be a Voltes V remake if we don't see the five-piece robot slay enemies in action. Fans dug up some info about Toei Animation, the company behind the original Voltes V, being onboard to produce the remake, and we're interested to how large-scale battle sequences will look like in 3D or in CGI.
All five parts of Voltes V coming together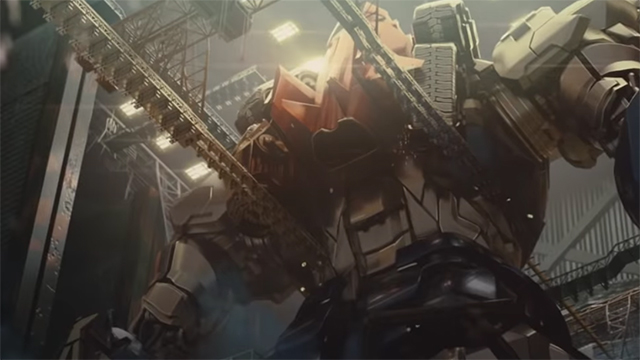 CONTINUE READING BELOW
Recommended Videos
It's one thing to see the Voltes V fly and kick ass, but seeing the head, arms, and legs join forces to create the super robot is a different kind of satisfying and exciting. "Let's Volt in!" lets you know something serious is about to go down.
The brilliant minds behind the mecha
Doctor Ned Armstrong, his wife Doctor Mary Ann Armstrong, along with their trusted partner Doctor Richard Smith are the brains that helped the Voltes V come to be. Voltes V: Legacy star actors in the roles, and while we don't know who's playing them yet, we do hope they do these professors justice. And okay, Commander Robinson might not have been hands-on with creating the robot, but his support for the project makes him another character we want to see in the live-action remake.
The five pilots
Brothers Steve, Big Bert, Little Jon, along with orphan Mark Gordon and commancer's daughter Jamie Robinson pilot the Voltes V as a team. They're the main heroes of the whole show and it'll be a major shot of nostalgia to see them in their uniforms and working together to fight against the Boazanians.
Camp Big Falcon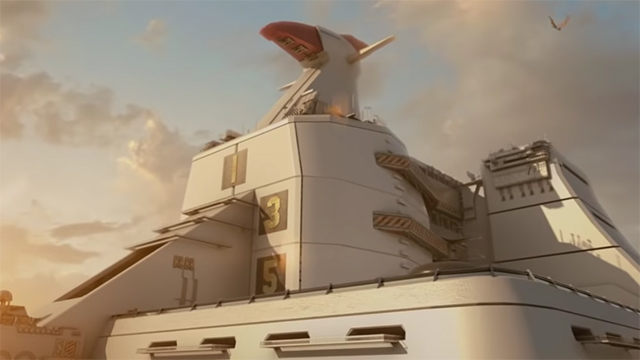 ADVERTISEMENT - CONTINUE READING BELOW
True heroes have a cool HQ and nothing spells cool quite like Camp Big Falcon, the team's fortress situated on a bird-shaped island. It looked like the best place ever in an animated show, but seeing this live-action means a whole new level of wanting to go there.
The Boazanians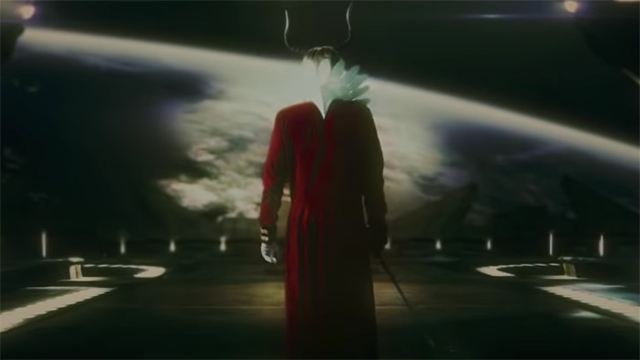 Nothing makes great heroes quite like an effective and menacing villain. Sure, we're rooting for the heroes but the true challenge comes from the horned foreign invaders with a plot to take over the planet. We're eager to see who will play the Boazanian Prince Zardoz!
The planet of Boazania
Earth is rather lovely as is, and we can totally get why the Boazanians wanted to invade our planet given how dark and gloomy their planet was. It looked believable in the original, and we hope it looks just as menacing and dangerous in Voltes V: Legacy.
ADVERTISEMENT - CONTINUE READING BELOW
Epic action sequences
Two giants robots fighting on planet Earth is a scene on its own, but the pilots can also handle their smaller battles in jampacked action sequences. Marksman Steve is not only pro with a gun, he can also chase after and narrowly escape enemies on his motorbike. A lasso scene from Mark Gordon promises laughs at the villain's capture, and Jamie Robinson knows a thing or two about self-defense and kicking ass.
Actually seeing the ending
It's too soon to say when the ending will air or if we'll ever get to see it, but we hope that the run of this remake promises an ending everyone can watch.
Share this story with your friends!
---
Help us make Spot.ph better!
Take the short survey
Load More Stories