(SPOT.ph) Clint Eastwood has continued his career well into his 80s by doing biopics and true-life dramas, shining a light on American figures—heroes mostly, at least to his eyes. Just in the last decade, he directed J. Edgar, American Sniper, Sully, and The 15:17 to Paris, all celebrating American figures—men to be exact. All of these films pretty much fall into the same category. They're well-made, moderately engaging films that really shine because of the performances.
Leonardo DiCaprio as J. Edgar Hoover, Bradley Cooper as Navy SEAL Chris Kyle, and Tom Hanks as pilot Chesley Sullenberger are among the standouts. Richard Jewell is another notch in Eastwood's list of films that follow this format: an outstanding central performance from a male lead in a well-executed film. There might not be much else, but at the very least, Richard Jewell is a watchable, emotional drama that spotlights a worthy and fascinating individual.
ADVERTISEMENT - CONTINUE READING BELOW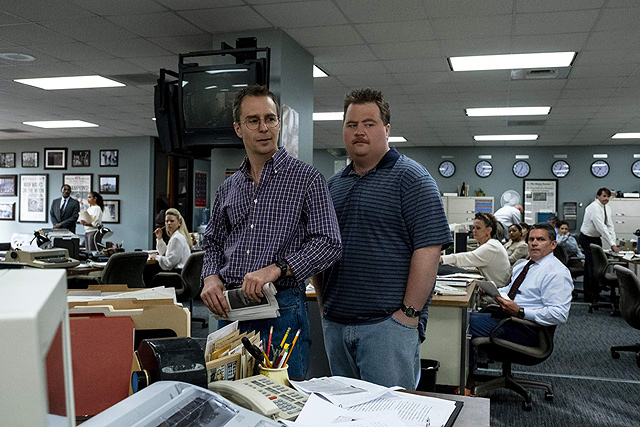 Richard Jewell introduces the titular character (Paul Walter Hauser) as an office supply clerk who dreams of becoming a part of law enforcement. At this job, he becomes friends with attorney Watson Bryant (Sam Rockwell) who encourages him to follow his dreams. Soon, Jewell becomes a security guard, and is assigned to work at Centennial Park in Atlanta during an event for the 1996 Olympics. Working alongside actual policemen is exciting for Jewell, and he does his best to make an impression.
ADVERTISEMENT - CONTINUE READING BELOW
Recommended Videos
After shooing off some drunk and disorderly partygoers from his area, he spots a suspicious package under his bench. They discover that it's a bomb and try to evacuate as many people as they can. With help from local law enforcement, Jewell is able to save many, many lives thanks to his suspicions. As Jewell is hailed a hero by America, the FBI form a case against him, noting that Jewell might have planted the bomb himself so he could look good by saving a bunch of people. The case is leaked to the press, and soon Jewell is no longer seen as a hero, shattering his world. Jewell then teams up with Bryant to try and prove that he is innocent.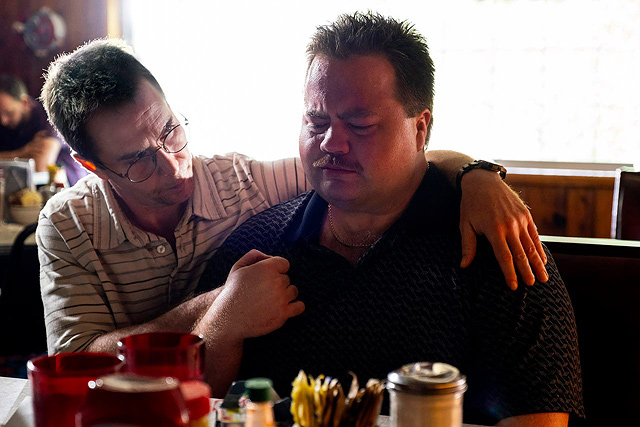 ADVERTISEMENT - CONTINUE READING BELOW
Hauser, a scene-stealer in I, Tonya, joins the likes of Hanks, DiCaprio, and Cooper as among Eastwood's incredible leading men. His performance is the biggest reason Richard Jewell even feels watchable. Jewell, as portrayed in the film, is a determined man who's not the most eloquent speaker or the sharpest tool in the shed. He has good instincts, but he's just a bit odd when he goes about it. He also trusts so wholeheartedly in the law that it frustrates the people around him. All of these are played so extremely well by Hauser. It's a magnetic performance that carries the entire movie, from the more jovial scenes of Jewell enjoying his work, to the more serious ones that need a bit more dramatic heft. The range Hauser expresses is phenomenal, and is the definition of a breakthrough performance.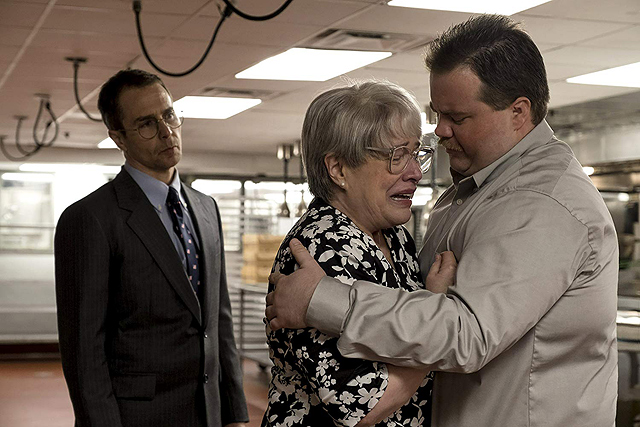 ADVERTISEMENT - CONTINUE READING BELOW
The rest of the cast also helps bolster this film. Rockwell, playing an honest-to-goodness good guy who just wants to help a friend, is terrific. He's a motivator, pushing Jewell hard, but is also empathetic. It's a more subtle performance than we've seen from the actor in recent years, and it's nice to see him take it down a notch, but explore with firepower when needed. While Hauser's Jewell definitely has enough drama to bring, it's Kathy Bates' portrayal as Bobi Jewell, Richard's mother that is the beating heart of the film. In one searing scene, Bates' Bobi appears before the press via a press conference and it is an absolutely heart-shattering performance of a mother just wanting her son to be cleared. On the other hand, Jon Hamm expertly portrays the slimy FBI agent, and despite issues with her character, Olivia Wilde as reporter Kathy Scruggs does her best with what she has.
ADVERTISEMENT - CONTINUE READING BELOW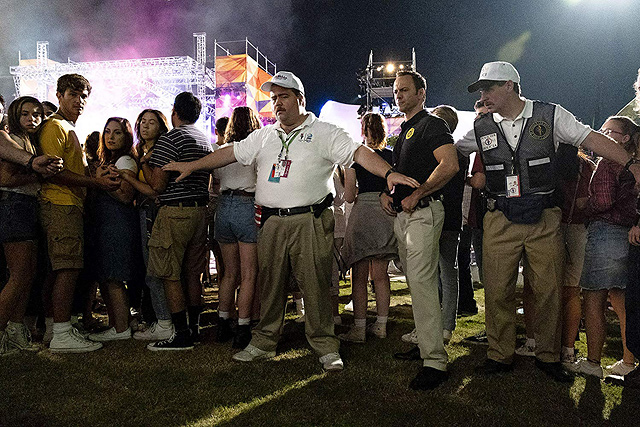 Eastwood's direction is very much like what he's been doling out the last few years. It's mostly fine and solid. It's competent filmmaking that tells its story clearly and mostly compassionately for its hero. However, like Eastwood's more recent films, Richard Jewell suffers from moving at a slower pace than it probably needs to. Even in the scenes at Centennial Park where things should be racking up the tension, it kind of takes its time, even throwing in some jokes in between that halts the tense moments. Richard Jewell is engaging for the most part but also doesn't excite.
ADVERTISEMENT - CONTINUE READING BELOW
Eastwood manages to give his hero the rightful spotlight he deserves. Jewell was a hero, and the things that happened afterwards were unfortunate. Along the way, though, the film does exactly what it was trying to critique, and that is media making someone look like a villain. In this case, it's Wilde's Scruggs who comes off looking like the worst person ever. There were many ways to work around that, but clearly the film just wanted to point a finger—quite literally, in one scene.
Richard Jewell is another solid addition to the late-Eastwood era. It's perfectly okay, and does what it needs to do. It isn't the most exciting film, nor is it a terrible mistake. The best thing it really does is give its actors—Hauser, Rockwell, Bates, among them—the place and time to shine and showcase the range of their talents. While his filmmaking could use a jolt in the system, the way he showcases his actors is quite extraordinary.
ADVERTISEMENT - CONTINUE READING BELOW
Rating: 3 out of 5 Spots
Richard Jewell opens in cinemas on January 15. Photos courtesy of Warner Bros. Pictures.
Share this story with your friends!
---
Help us make Spot.ph better!
Take the short survey
Load More Stories