Bad Boys for Life's Charles Melton on Joining a Beloved Franchise and Learning From the Greats
Melton talks training for the role, representing Asian Americans, and more.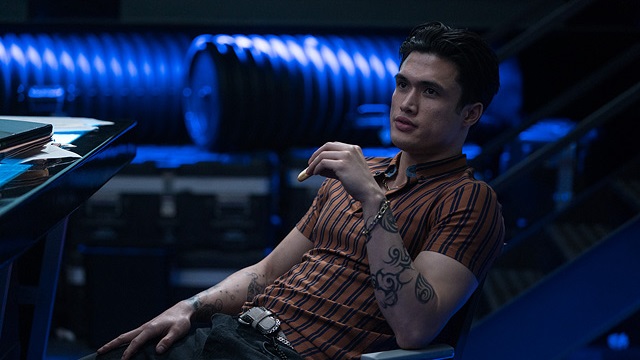 (SPOT.ph) "It's kind of surreal," Charles Melton notes after taking in a deep breath. "These are the guys that I grew up watching on the big screen—watching their stand-up, listening to their music." The "guys" he is talking about here are the stars of the Bad Boys franchise, Will Smith and Martin Lawrence. In Bad Boys for Life, the third installment of the beloved film series, Melton is among several new faces joining Smith and Lawrence on their latest action-comedy adventure, and the actor couldn't be more thrilled.
"The first and second one were great; wait  till you see this. It's a reunion with two of the biggest legends. You have Martin Lawrence and Will Smith, who are iconic. It's going to be very exciting." Speaking over the phone in a conversation with SPOT.ph, the Bad Boys for Life star talks about meeting his heroes, the training he underwent, the diversity in this film, and what it means for him to be part of Bad Boys. 
ADVERTISEMENT - CONTINUE READING BELOW
Bad Boys for Life takes place 25 years after the first film (Bad Boys), and 17 years after its sequel Bad Boys II. Now over two decades older since they first partnered up, detectives Marcus Burnett (Lawrence) and Mike Lowrey (Smith) are still out fighting crime. Marcus, however, after seeing the birth of his grandson, looks to retire, causing a rift between him and Mike. When a hit is put on Mike's life, however, Marcus, Mike, and a team of new, young faces called AMMO (including Melton, Vanessa Hudgens, Alexander Ludwig, and Paola Núñez) work together for one more ride.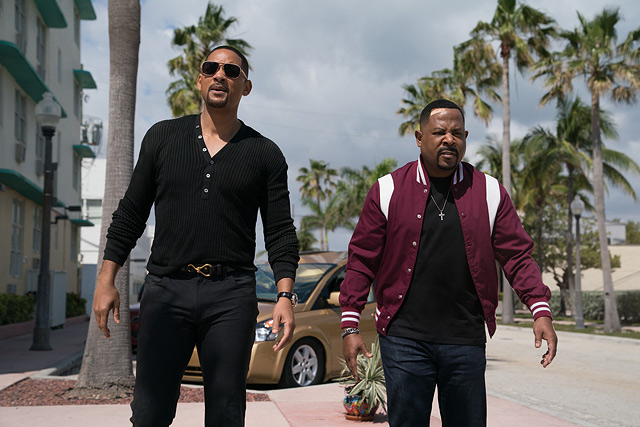 Melton is best known for the role of teenage jock Reggie in Riverdale, the popular teen series based off Archie comics. In Bad Boys for Life, the 29-year old got to trade his letterman jacket and notebooks for a bulletproof vest and some hi-tech gear—as well as the chance to act opposite people he was a fan of. "I grew up with Bad Boys," Melton says. "I was a huge fan of the franchise before I got the opportunity to read for the role, and to find out I was going to be playing a character that kind of butts heads with Will Smith was amazing." Melton plays Rafe ("He's kind of like the young Will Smith type," describes Melton), a member of the special detective tech-crew called AMMO, a group of younger officers who show the Bad Boys that there are other, newer ways to catch a criminal.
CONTINUE READING BELOW
Recommended Videos
Melton was four years old when Bad Boys came out in 1995. He notes that his dad, a military man who was in the U.S. Army, is the one that introduced him to the film. "My dad was a huge fan of the Bad Boys franchise. He loves Michael Bay's work," Melton says. "I remember seeing Bad Boys in high school and in college. It was always just a movie that was playing on TV. It never gets old."
Bad Boys was director Bay's first ever feature film. Before he became best-known for turning the Transformers franchise into an explosive money-making machine, Bay was directing a film that ended up becoming quite a surprise hit, earning over U.S. $140 million against a budget of only U.S. $19 million. He then went on to direct the sequel in 2003. Bay, however, did not return for the third film, and instead the reigns were handed off to the Moroccan-born filmmaking duo from Belgium Adil El Arbi and Bilall Fallah, a team who had never done a Hollywood film before. Despite their lack of Hollywood experience, Melton praised the pair's style and presence. "They have such a great energy. They've been best friends since high school, they went to film school together. They're so creative. I don't know what coffee they're drinking, [but] I want it," Melton recalls while laughing.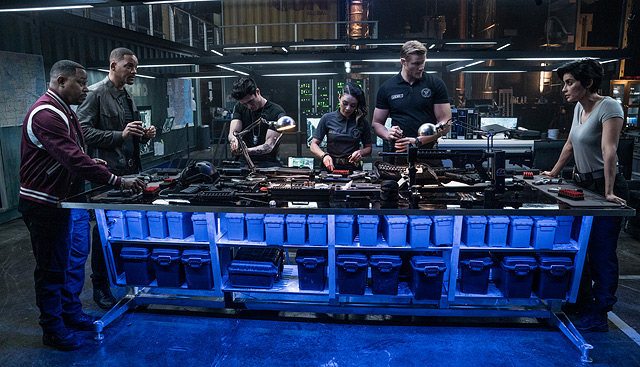 ADVERTISEMENT - CONTINUE READING BELOW
The action-comedy takes place once again in Miami, and it's filled with expertly directed and thrillingly shot car chases, gunfights, explosions, and lots of high-paced action sequences. As the young guns of the group, Melton and co-stars Hudgens (best known for the High School Musical films) and Ludwig (from Vikings among others) are the new faces who get down and dirty with the old-school crew. "We trained with a former Navy SEAL," says Melton. "There's a lot of extensive training when it came to that which was a lot of fun [including] a lot of physical activity, a lot of shooting guns and doing all the proper formalities as far as like how you would approach a certain scenario, a certain circumstance when you're an officer." Melton also notes that it wasn't all just training to be an officer, but it was also keeping healthy for the duration of the shoot: "[We were provided] trainers to watch our nutrition, our diets, so we could stay in shape."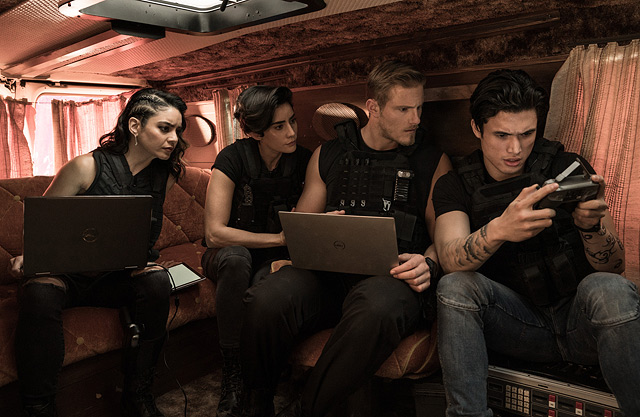 ADVERTISEMENT - CONTINUE READING BELOW
There can be all the incredible locations and intense action sequences to bring entertainment to the big screen, but Bad Boys for Life wouldn't be what it is without its lead stars. The chemistry between Smith and Lawrence is still exciting to watch, and for Melton, meeting and acting with the duo was a great experience. "That's a dream, I think, of any actor, when you're being told that you're going to be playing alongside Will Smith and Martin Lawrence. That really drew me in," Melton says. "Will is hilarious. He's so genuine, and authentic, and definitely makes you feel comfortable and at home. Same thing with Martin, he's so sweet, he's so kind and funny."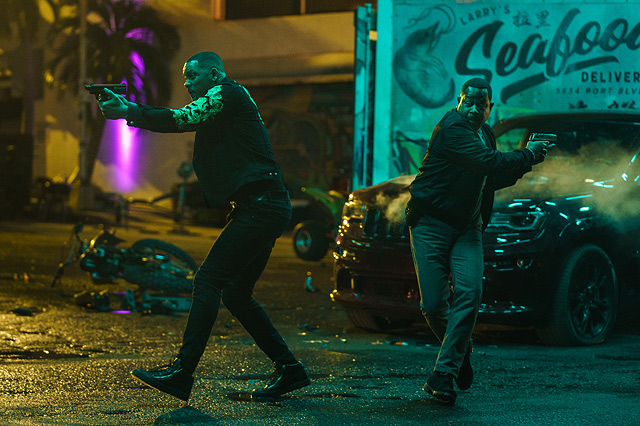 Both Smith and Lawrence got their big breaks on television before becoming movie stars, not too dissimilar from Melton's career trajectory. After some guest spots on Glee and American Horror Story, Melton took over the role of Reggie in Riverdale after the previous actor left the show.
ADVERTISEMENT - CONTINUE READING BELOW
Over the past year, Melton has transitioned to the big screen with a lead role in romantic teen drama The Sun Is Also a Star, and now as a supporting character in a major blockbuster action movie. With their careers being very similar, Melton discusses what he learned from watching the two legendary actors work. "I learned a lot from just how they carried themselves on set, the energy they brought to work every day," he says. "Their actions speak louder than their words, and I really took note of that and apply [that] every day as far as how I want to be, how I want to present myself, and the person I want to be as an actor [and] as a human being. They've definitely been a positive influence to just the way I go about things."
Bad Boys has also been seen as a positive influence in terms of its diversity, as it stands as one of the few U.S.action film franchises with African Americans in the lead roles. Bad Boys for Life continues that tradition, with a parade of different faces in this incredibly diverse cast. "There are so many cultures that I think the audience can see themselves in so many different characters," says Melton, who is half-Korean. He acts alongside Mexican actresses like Núñez and Kate del Castillo, as well as the half-Filipino Hudgens among many other actors and actresses spread throughout the film. "It's an honor to represent not only my culture and where I'm from. I think that's a good thing. I think that's reflective of what the real world is, which is diverse."
ADVERTISEMENT - CONTINUE READING BELOW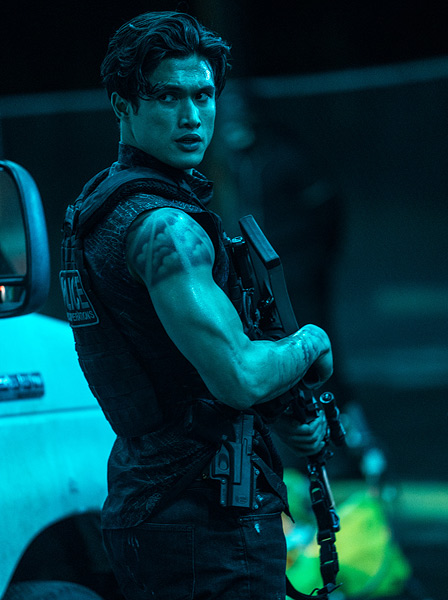 The up-and-coming actor may not be the lead in a big blockbuster movie just yet, but this is a great stepping stone for Melton, who is very eager for fans to see this film: "I'm most looking forward to the world seeing something that's been very iconic in so many different ways for the first time in a very long time, and to be a part of that, I'm very excited about that."
American audiences do seem very excited, however, with the film earning close to U.S. $70 million in its opening weekend. "I think it just sells itself, to be honest, along with what the Bad Boys franchise represents, and the following that it has. I haven't met one person who hasn't seen Bad Boys. I hope it stays that way," says the young actor. The future is bright, not just for the Bad Boys franchise, but for Melton himself. At this moment in time, though, he's just taking it all in. "Just even [being a part of] this franchise is definitely a dream that came to fruition. I'm very grateful for it."
ADVERTISEMENT - CONTINUE READING BELOW
Bad Boys for Life is now showing in theaters. Photos courtesy of Columbia Pictures.
Share this story with your friends!
---
Help us make Spot.ph better!
Take the short survey
Load More Stories