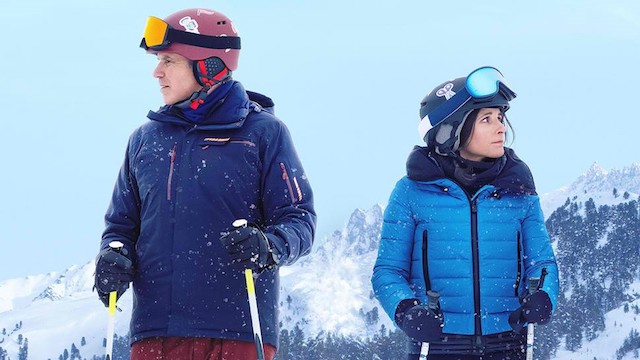 (SPOT.ph) In the middle of 2019, a video of people getting covered by an avalanche went viral on Twitter. It even became a meme for very relatable tweets like "Me watching bad decisions being made and doing nothing about it." Tons of people retweeted the memes, but few knew where it came from. For those who did, they knew it was the central scene in the Swedish film Turist, better known by its international release title Force Majeure. The Ruben Östlund-directed film premiered in Cannes back in 2014, becoming a critical darling and fan favorite among film-festival goers.
ADVERTISEMENT - CONTINUE READING BELOW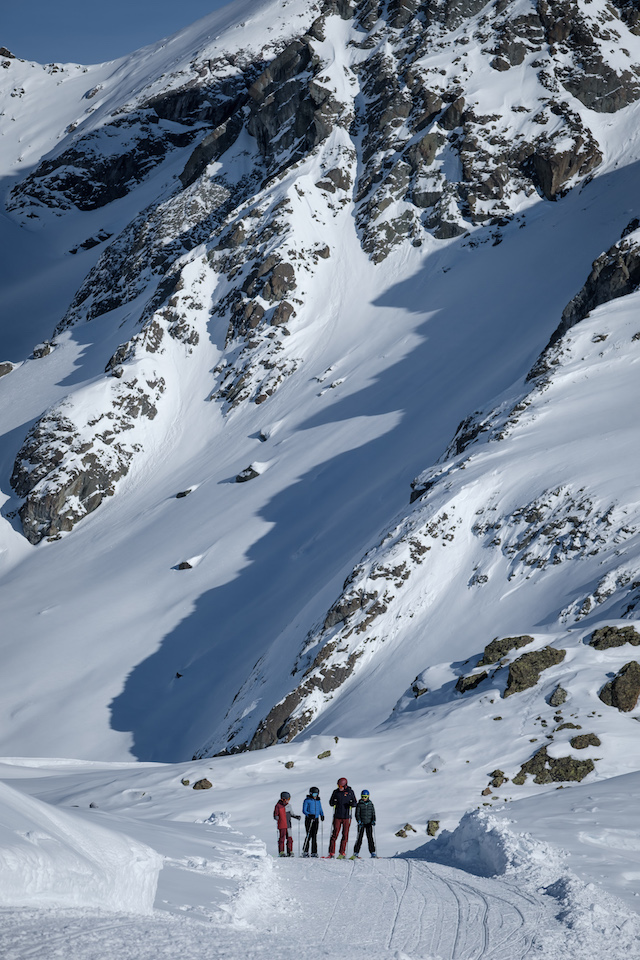 The clip going viral might as well have been promotional material for the American remake, this time directed by Oscar-winning screenwriters Nat Faxon and Jim Rash. The result is a finely made but ultimately not-as-good remake of the original. Despite starring comedy heavyweights Julia Louis-Dreyfus and Will Ferrell, Downhill doesn't quite capture what made the original so involving and so powerful. While one is better off just watching the original, Downhill does deliver on some laughs, gives the audience some gorgeous skiing shots, and maybe most importantly, Louis-Dreyfus puts in an avalanche of a performance.
ADVERTISEMENT - CONTINUE READING BELOW
Recommended Videos
Downhill, like the Swedish original it is based on, centers on one major moment in a family's life while they are on ski trip vacation. While out for lunch, a family of four experiences a life-changing event. They watch as a "controlled avalanche" is happening, but the smoke clouds and snow make it seem like the avalanche is getting out of control as it makes its way toward the restaurant. The father, Pete (Ferrell) jumps up, grabs his phone, and runs away, leaving his wife and two kids to fend for themselves and possibly perish. When the smoke clears, and it's clear that no one got hurt, the mother, Billie (Louis-Dreyfus) is understandably upset, and the unspoken tension that comes out because of the incident derails not only the rest of their vacation but their relationship as well.
It's hard to not compare an original to the remake, especially when it's an American remake of a beloved, critically acclaimed, and magnificent foreign-language film. Sometimes, filmmakers do a great job of transplanting the story from foreign waters to something more local—there's Let Me In, a remake of another lauded Swedish original, Let the Right One In, and Martin Scorsese's take on the Hong Kong film Infernal Affairs, the Oscar-winning The Departed. Often, however, the remakes are seen as unnecessary. Sometimes, they're complete misfires, but for the most part, it's just a case of "Why did we need this?" Downhill, even with its engaging leads, falls more into the latter. It just never feels like a remake was warranted. It's a fine film, enjoyable for its cast, some quirky set-pieces, and for its visuals, but the film struggles to deliver the "why" of it all.
ADVERTISEMENT - CONTINUE READING BELOW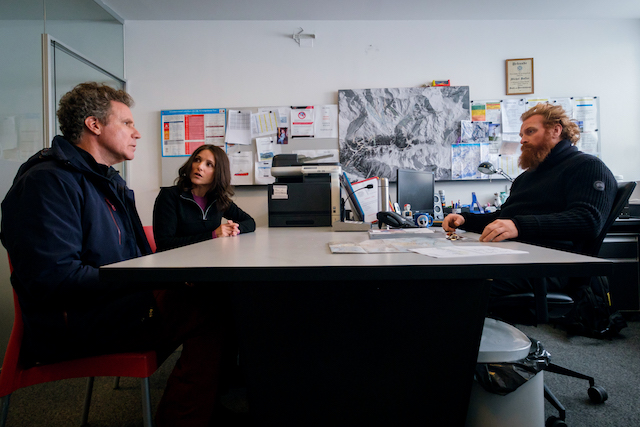 Force Majeuere definitely looked like one of those films that you could maybe dig something out of. The original is about a European family in the French Alps, and changing the lead characters' nationality to Americans definitely opened up a bigger path to a "fish out of water" storyline where silly Americans can't quite navigate Europeans. There's a fair bit of that in Downhill, during times when Pete and Billie cross paths with some unique characters, such as Miranda Otto's very forward resort manager with no filter, or Game of Thrones' Kristofer Hivju (a carry-over cast-member from the original film) playing a no-nonsense safety guard who shows little sympathy for the family after the avalanche incident. This is where Downhill is able to flex its differences and also really allow Ferrell and Louis-Dreyfus react in the funniest ways.
ADVERTISEMENT - CONTINUE READING BELOW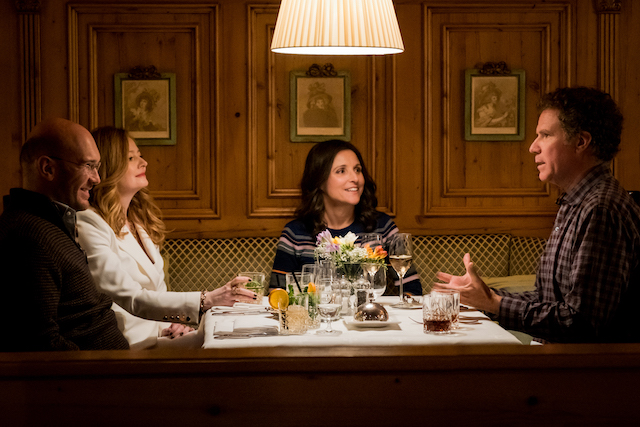 Downhill is not a tough film to watch—it's light on its feet, it makes some good points, and a brilliant argument scene between Ferrell and Louis-Dreyfus is really applause-worthy, but it just can't quite capture the same magic as the original. Force Majeure's Östlund prefers to shoot things by just having the camera in one position, with the action happening in and out of the frame, with very few cuts, if any. It's all very odd, and forces viewers to really just look at everything happening in the frame. It adds to the coldness, the uneasiness, and the tautness of the situation. In Downhill, the filmmaking is plainer and more conventional, taking out any of the stiff, cringe-worthy moments that made the original so fascinating. 
ADVERTISEMENT - CONTINUE READING BELOW
Even without comparison to the original, however, Downhill is a perfectly fine movie yet isn't at all the hit that it could've been. It's not that exciting or groundbreaking and it doesn't always feel like it's as funny as it probably should be, but the cast does its best to make the most of an unexciting situation. At a short 86 minutes, it feels like this movie should be zipping by you on the ski slope, yet it feels like it's slowly descending into less and less engaging territory. Downhill doesn't quite fall flat on its face, but it also isn't the fun yet classy ride that one might expect. 
Rating: 2.5 out of 5 Spots
Downhill is released exclusively in Ayala Malls Cinemas. Photos courtesy of Searchlight Pictures.
Share this story with your friends!
---
Help us make Spot.ph better!
Take the short survey
Load More Stories