Pixar's Onward Is an Ode to the Past
We got the chance to talk to the film's director and producer!
(SPOT.ph) There are many ways to tell a story. Sometimes, it's best told through the dialogue between characters, in the costumes they wear, or even how one scene shifts to the other. Cinema has seen the evolution of storytelling, and while there are a myriad of ways to tell a story, some stories are best told through animation. We got the chance to talk to director Dan Scanlon and producer Kori Rae who worked on Pixar's Onward, an animated film about two brothers who get the magical chance to see their dad in the flesh for just 24 hours, and they shared their thoughts on how animation serves as an avenue for even the unlikeliest and most impossible stories to come alive.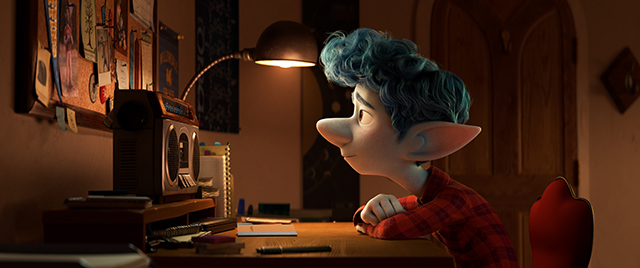 Inspired by Scanlon's own tale of having a brother and wanting to see their father long after he's passed, Onward's main characters are brothers Ian and Barley Lightfoot, voiced by Tom Holland and Chris Pratt, respectively. You can't exactly bring back a loved one that has passed (although it would be nice), so "in order to do that, we needed something like magic as a device to bring [Ian and Barley's dad] back," he shares.
ADVERTISEMENT - CONTINUE READING BELOW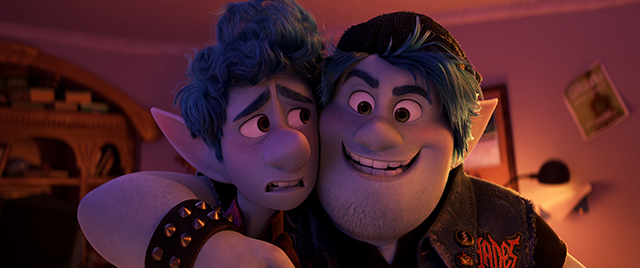 CONTINUE READING BELOW
Recommended Videos
And magic exists in a world filled with wonder and fantasy, so yes, you can give humans the power to wield magic, but that didn't seem fun enough, so Rae and Scanlon wanted the whole deal for the elven brothers: mythical creatures, quests, and curses. At its core, Onward is a coming-of-age adventure, and Rae says they spent the first few years understanding what they wanted and "just figuring out what the world needs to be to support the story." But make no mistake—the film relishes in its fantasy elements like magical staffs and legendary gems, but it still has its share of innovations like cellphones and cars. "We modeled it after [Los Angeles]," Rae reveals. "We needed to put characters in there, and that was part of the fun, you know, with centaurs and elves running around," she adds.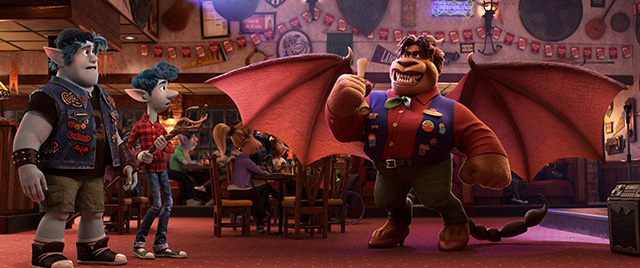 ADVERTISEMENT - CONTINUE READING BELOW
But with modern technological advancements making life so much easier for even mythical folks, learning magic seemed unnecessary, and it's slowly disappeared from the world. Barley's still very much into it, while the shy Ian isn't really sure if his brother is making sense. But on Ian's 16th birthday, his mother gives him a letter from his dad that encourages to be more confident and outspoken, and a magical present that gives him the final push to give magic a try, and to connect with his wild and chaotic brother.
Part of what moves the story forward is Ian and Barley's differences, which Holland and Pratt's performances highlight. "Barley is wild and chaotic and crazy, and you know [Pratt] has so much heart and that's a very important part of the character," Scanlon says, hinting that there's more to the jovial and free-spirited character. Holland, meanwhile, "added a sincerity to Ian that we didn't quite have at first," he spills.
Scanlon mentions potential, and how harnessing magic is representative of Ian's innate ability to break free from his fears and self-doubt: "You have to take risks. You have to believe in yourself. You have to trust yourself. You have to listen. No matter what magic spell Ian attempts, he always has to be challenged in a way that allows him to grow." And in a world that no longer believes in magic, Ian must believe he can, the same way Barley believes he can bring back their dad, no matter how little time they have left, or how perilous the quest ahead may be.
ADVERTISEMENT - CONTINUE READING BELOW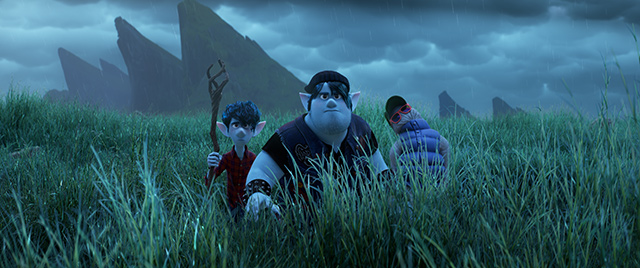 And animation, with its specific details and technicalities, is a time-consuming and perilous quest. All the characters in the film are products of imaginations, legends, stories, and folklore, and none of them exist now, which proved to be a challenge for the animation team. It had to be new and exciting and out of this world, and yet grounded, familiar, and moving all at the same time. The Lightfoot dad, as the trailer shows, is a pair of pants, and it's hard enough to animate trolls, what more a piece of clothing and a pair of shoes that should be able to convey emotion.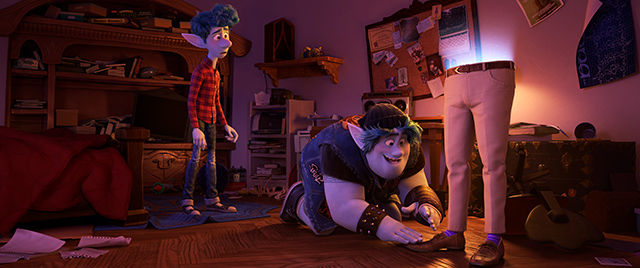 ADVERTISEMENT - CONTINUE READING BELOW
Scanlon reveals that the animation team was "surprised to find that little moments, little taps to the toe, little shifts in weight really said a lot more emotionally and seemed more human" as compared to big movements that can be exaggerated in animation. Through computers, innovation, countless hours of trial and error, and frames upon frames of characters and sceneries, the team was able to lend personality and nuance to each character, in turn giving viewers a taste of a new world and foreign characters that still tug at heartstrings.
And perhaps that's what matters most to Scanlon and Rae, who, at the end of the day, still champion telling the story. Animation has come far, and the two agree that it will only go further, but they can only hope and wish that advancements mean a better way of telling stories and moving people. When asked what they hope to see and do in the future, Rae sums it up: "[Still] telling good stories. Telling stories that create emotion, [stories] that people can connect with, [stories] that are unique and personal. Those are our favorite kind of stories and I hope how animation itself or the industry changes, our wish is for you know, the storytelling to just keep getting better."
Share this story with your friends!
---
Help us make Spot.ph better!
Take the short survey
Load More Stories