(SPOT.ph) Sometimes, an unlikely combination ends up being the best thing that's ever happened to you, and once you realize it, you can't help but ask for more. Such is the case for Korean Netflix original Kingdom, which gives you the usual zombie apocalypse, but set in Joseon era Korea. It sounds odd, but fans of the show have grown to love the thrill and drama the series brings.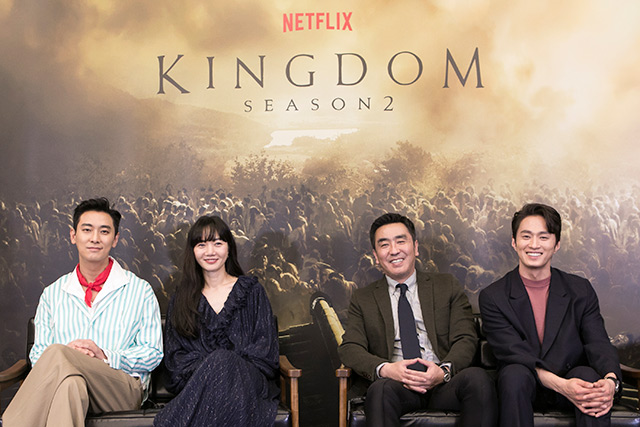 ADVERTISEMENT - CONTINUE READING BELOW
Season 1 got your heart pumping and with only six episodes to watch, we understand if you're sorely wanting more. Season 2 will hit the platform tomorrow, March 13— which is yes, a Friday the 13th. While that's only a few hours away, any form of update feels like a second closer to hitting the play button. We got to sit down with Kingdom directors Kim Seong Hun and Park In Je, writer and mastermind Kim Eun Hee, and cast members Ju Ji Hoon, Doona Bae, Ryu Seong Ryong, and Kim Sung Kyu to talk about what fans should look forward to in Season 2.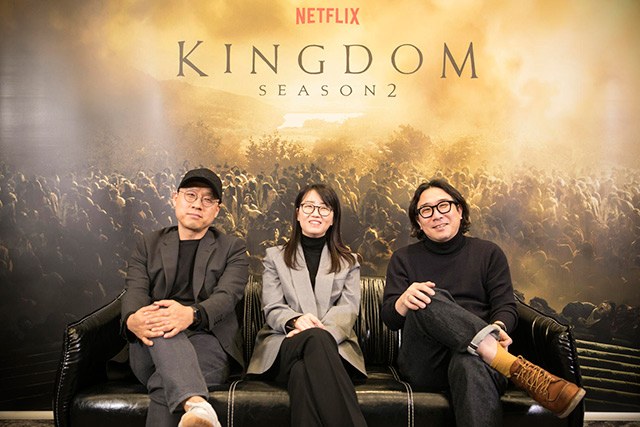 ADVERTISEMENT - CONTINUE READING BELOW
Recommended Videos
There were no promises of another season when the first six episodes came out, but writer Eun Hee says that she already had content for a second season at that time: "Before Season 1 was launched, I had actually finished a significant part of Season 2. So even if I wanted to make revisions to that, it was a little bit too late." Season 2's trailer sees the evolution of the zombies, as they can now run during the day, unlike in the earlier episodes when they could only hunt for humans at night. According to Seong Hun, this was all the master plan of Eun Hee, and he can't wait to share what else she has up her sleeve.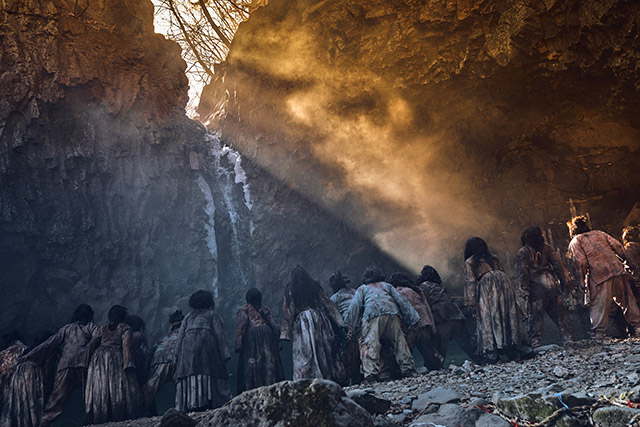 ADVERTISEMENT - CONTINUE READING BELOW
Ultimately, Eun Hee's twist is what sets the series apart from other zombie movies or shows. Zombies seemed to be a product of some botched experiment, or the outcome of a dystopian novel led by a brave teenager, but Kingdom turns the genre on its head in a way no one really expected. Some might say that fast zombies are nothing new to the genre, but director In Je believes that Kingdom's zombies stand out because their version of the living dead is rooted in history and politics. "I think this is a unique story, that they have the sense of them being creations of a historical background [of] Joseon Dynasty. I think [that is] what makes [Kingdom's] zombies unique," he says.
Director In Je is new to the team, and he shares that "it was quite a new challenge. What I tried to keep or maintain [in] Season 2 is of course the universe that has been created during the first season." A part of why Season 1 had such a great impact—and why the three creators present felt like they could do so much with the material at hand—was because they didn't have to deal with the South Korean television guidelines that could censor bloody or gory scenes that Kingdom is known and loved for. Eun Hee also mentions that since they're free from the pressure of TV ratings, they could focus on quality and story instead of changing things as they went along.
ADVERTISEMENT - CONTINUE READING BELOW
As much as their lips were sealed on important storylines and details, director Seong Hun did spill that there would be three new actors joining Season 2, with two of them being members of the royal army division, and the other a wise eunuch. But while those new additions are something to look forward to, cast members from the first season would argue otherwise, and they could easily defend why their own characters would continue to propel the plot forward in Season 2.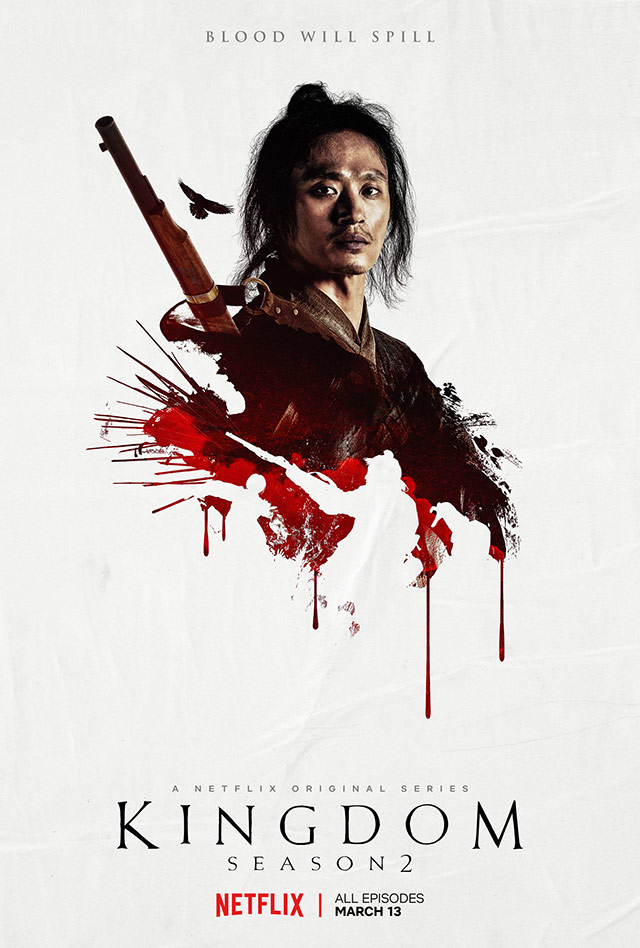 ADVERTISEMENT - CONTINUE READING BELOW
Sung Kyu, who stars as the hardened fighter Yeong Shin, couldn't be farther from the character he plays. When asked about Yeong Shin's contribution to the disease, he calmly accepts his own character's faults, but adds a zing of sass as he sums it up: "I just want to say that Season 2 is all thanks to Yeong Shin." And really, if you think about it, his character's mistake might have been a pain, but there's no denying that he's right.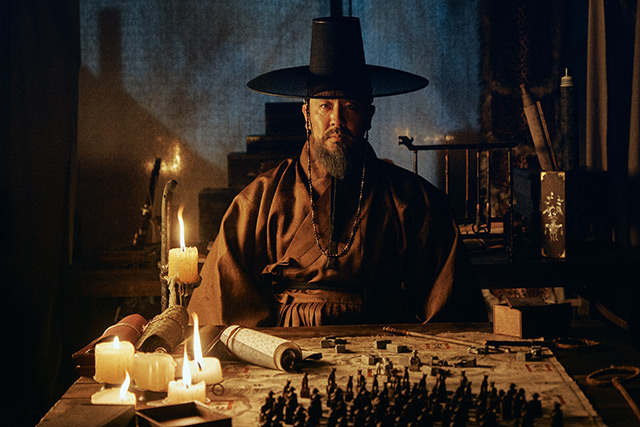 ADVERTISEMENT - CONTINUE READING BELOW
Another actor that's nothing quite like his character is industry veteran Seung Ryong, who is quick to fill the dead air with finger hearts and warm smiles. He plays the manipulative and power-hungry Cho Hak Ju, and you'd think people would have no time for politics and formalities when a deadly disease spreads like wildfire, but his character shows no signs of mercy. He didn't look forgiving as Season 1 ended and he might not be the good guy in Season 2, but Seung Ryong believes his character's heart is in the right place, or at least, used to be: "I don't think that he began as absolutely evil. I'm sure he had a sense of justice and a sense of need to really lead the nation the way he saw right." But intentions don't often match actions. "However, during the process, he [went] the wrong direction [with] the wrong values. You mix it with the immense hunger for power [and you] end up creating [a] character that is fun to watch," he adds. Flesh-hungry zombies seem too predictable a villain, and an intelligent antagonist stirring the pot is always a welcome dash of drama. It's not easy to defend Cho Hak Ju, but we might just get to see a more human side to the character in Season 2.
ADVERTISEMENT - CONTINUE READING BELOW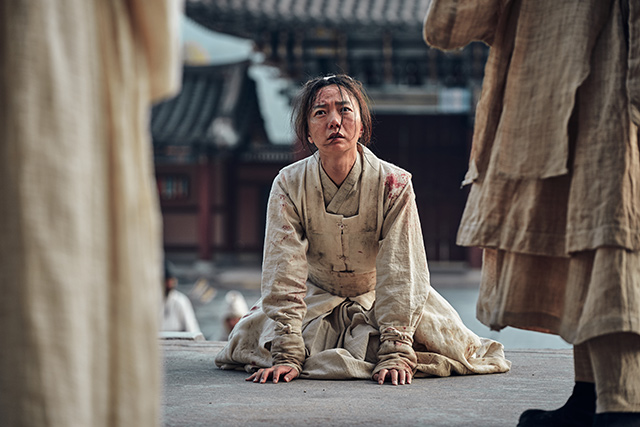 Physician Seobi played by Doona is also set to have a glow-up in Season 2, as she's the person closest to finding a cure to the deadly disease. She was just a medical assistant in Season 1, but she'll be more hands-on and headstrong in the episodes to come. "I personally love stories about growth," Doona starts, "and so during Season 1, I intentionally played the role in a [simpler] and naive way so that I can build on the character arc and create the story of her growing," she finishes.
ADVERTISEMENT - CONTINUE READING BELOW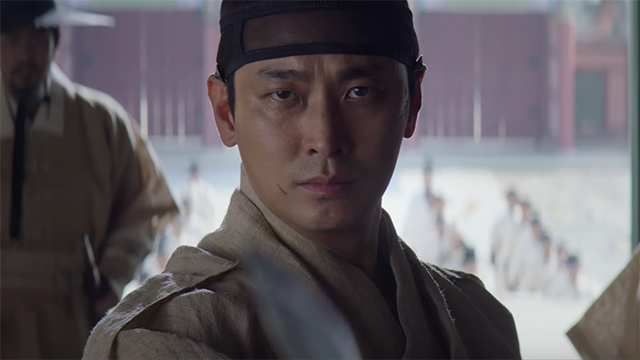 But perhaps Prince Lee Chang, played by Ji Hoon, faces the most character development. He goes from good-looking sheltered prince to savvy and knowledgeable aspiring king. Ji Hoon says that "what [Prince Lee Chang] had only known through books, he was able to experience and see and really feel firsthand and he learned a lot from that." While scholar scrolls and mannerly conduct are part of what makes a great leader, a lot of it also has to do with knowing how his people feel, and that has to come from being out there and seeing how the citizens of Joseon are affected by decisions from the top. "So compared to the first season, in the second season, he is a lot more active and tries to make improvements by actively participating," Ji Hoon explains.
ADVERTISEMENT - CONTINUE READING BELOW
There was already a lot going on in the citadel of Hanyang even before the zombies came. Season 2 sees tensions run high, as the throne is still as valuable as ever, even in the midst of an invasion courtesy of the living dead. Everyone's got their own reason for staying alive—be it for the sake of survival, to prove their strength, to help people, or to assume power once all of this is over. It would be easy to dismiss Kingdom as just a zombie apocalypse that takes place in a new setting, but part of why it's such a hit is because of the intricate web of manipulation and lies the characters have put up. The K-Drama fan has caught wind of Kingdom, but even the watcher who hasn't really dipped their toes in Korean series finds themselves eagerly awaiting Season 2.
The cast and creators never really expected the hype that came in waves when Kingdom first premiered, but they are thankful for the positive reviews. "There is of course the positivity that comes from working with Netflix. And then there is the universal factor of the genre being a zombie genre, much like how BTS was able to travel or they were able to really connect to other people because of the universality of dance or upbeat music," In Je says citing the beloved zombie genre viewers all over the globe have come to love. Usual fare aside, In Je thinks that the Joseon era and exploring Korea's history is something that hooks in the viewer. "That's something that is not often seen anywhere else in the world. So there's a sense of creativity that comes from that. And of course, the curiosity regarding the culture, art, and the wardrobe of the Joseon dynasty is a great plus for our content," he sums up.
ADVERTISEMENT - CONTINUE READING BELOW
Season 2 of Kingdom promises the same level of suspense and thrill with additional spice. None of them could spill exactly how it could be even better than the first, but they went into the second season with the goal of doing things bigger, better, and faster. If Season 1 allowed you to breathe in between scenes and episodes, Season 2 may just have you holding your breath the entire time—but you didn't hear that from us.
Kingdom Season 2 starts streaming on March 13 on Netflix.
Your guide to thriving in
this
strange new world.
Share this story with your friends!
---
Help us make Spot.ph better!
Take the short survey
Load More Stories