10 Streamable Game Shows That'll Unleash Your Competitive Streak
Nothing like a round of Jeopardy to get the blood pumping!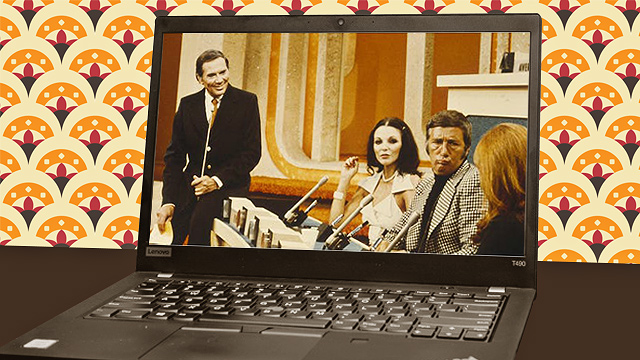 (SPOT.ph) You've never joined a game show yourself, but you swear you'd do way better if it were you playing. Whether you're the type to compete with yourself and scream the answer at the television or you get nervous even if it's not you running the risk of losing prize money, game shows are a great way to exercise your brain cells and get your heart pumping. Looking to unleash your competitive side? You can catch game shows on several streaming platforms—you'll be saying "Ha, I totally knew the answer!" in no time. 
Stream (and play along with!) these game shows:
Deal or No Deal (2006)
Where to stream: Amazon Prime
You might be familiar with this game show—for sure you remember the Filipino version. The U.S. version hosted by Howie Mandell follows the same mechanics. Twenty-six briefcases contain amounts of money ranging from as little as U.S. $1 to as much as U.S. $1 million. A player selects a briefcase that will be opened at the end of the game. The contestant then chooses several briefcases one at a time, with prices determining the banker's offer as he asks "Deal or No Deal." If a player refuses the banker's offer for each round and all briefcases have been opened, the contestant will have to walk away with the amount of the briefcase they chose. You might not be the one choosing briefcases, but you can still pretend to be the player refusing the banker's offers!
ADVERTISEMENT - CONTINUE READING BELOW
Jeopardy (2016)
Where to stream: Netflix
You're used to answering questions, but this game show switches it up and presents contestants with answers that they must respond to in the form of a question. The clues are lumped into categories like history, wordplay, or pop culture, with each clue having a cash equivalent. There are three contestants and if one of them asks the right question to the answer provided, they score the money on the block they chose. You'll get the chance to play three rounds and sure, you're not bringing home any money, but you can still have bragging rights if you figure out a lot of the clues.
CONTINUE READING BELOW
Recommended Videos
Cash Cab (2012)
Where to stream: Netflix 
Getting to where you need to be is the goal, but winning cash during your ride is a nice bonus. Random contestants who hail the Cash Cab get the chance to participate in the game and are treated to fun lights and fanfare upon entering. The rules are simple—if they want to play, they get in, but if not, they must look for another cab; there are no detours unless stopped by the police, a sign, or a traffic light; and players must keep playing the game until they reach their destination. The more questions they get right, the more money they take home, but if they get three wrong, they forfeit their winnings and sadly, have to get off.
Family Feud (1980)
Where to stream: Amazon Prime 
ADVERTISEMENT - CONTINUE READING BELOW
Two families of five contestants go head to head and name the most popular answers to survey questions. The survey's answers are hidden, and players must try to guess the responses. If a contestant gets the highest-ranking answer, their group wins the round. If not, the team gets to guess an answer, with each one having a point equivalent—the higher the rank on the board, the more points a contestant's team can get. If they get three strikes, the other team gets to guess. It's one of the most popular game shows to date and other countries have their own version, including a Filipino one, which aired on GMA from 2001 to 2002.
The Price Is Right (2017)
Where to stream: Amazon Prime 
Unlike most games that ask complicated questions or require extensive general knowledge, The Price Is Right rewards the player who knows their prices. The mechanics are simple: contestants are shown a product or item and they must guess how much it's worth without going over its actual price. The person with the closest guess gets to keep the item and earns the chance to play for bigger prizes in later rounds. You're not the one taking an expensive vacuum home, but feel free to participate in the guessing game!
Supermarket Sweep (1991)
Where to stream: Amazon Prime
Team-based quiz shows are nothing new, but do they involve a race through a supermarket? Supermarket Sweep does. Three teams are each given one minute and 30 seconds in their time bank. For the first round, contestants must determine the prices of goods, guess the brand, identify products, and more. Each correct answer adds more time to their bank, which equates to the amount of time they can spend during the supermarket run. Contestants must get items wisely in order to accumulate the largest checkout bill among three teams. Dashing through supermarket aisles and getting whatever you want are a no-nos in real life, but you can live out those wild dreams with this show.
ADVERTISEMENT - CONTINUE READING BELOW
Password Plus (1979)
Where to stream: Amazon Prime 
Each team is composed of a contestant and a celebrity, with two teams competing for the prize. One person has to give one-word clues to help the other person guess the word, or the "password." It's like the exact opposite of charades—you can't use actions or use exaggerated gestures to aid your challenge, and the use of made-up words or different tenses or forms of the password are not allowed. Each password serves as a clue to a bigger password puzzle, and if the team can guess the password in the final round, they take home the cash prize. Should you watch this show, please don't shout at the person who has to guess. We know you already know the password, but that's only because the show informs the viewers, too. 
Press Your Luck (1984)
Where to stream: Amazon Prime
Much like Jeopardy, three contestants play Press Your Luck. Each game starts with a trivia round where players' correct answers are converted to spins on the game's Big Board, which consists of 18 squares arranged in a rectangle. Each square has a random prize that shifts rapidly and the player has to stop the moving selector with their buzzer—effectively pressing with their luck. Whatever they land on will be added to their winnings. Special squares hold vacation prizes, the option to choose one of the corners' prize money, or an extra spin for extra fun. 
ADVERTISEMENT - CONTINUE READING BELOW
Are You Smarter Than a 5th Grader? (2007)
Where to stream: Amazon Prime 
Test your stored knowledge and have a crack at some of the questions grade-schoolers encounter in class. All the contestant has to do is answer 10 questions (and a final bonus one!) correctly. Said questions are taken from the topics covered from first to fifth grade and if a contestant faces some trouble answering, they can call on any of the actual fifth-graders on the program for some help. If they can get all 11 questions right, they can bring home the cash prize. If not, they'll have to say what no adult wants to admit: "I am not smarter than a fifth grader." 
Awake: The Million Dollar Game (2019)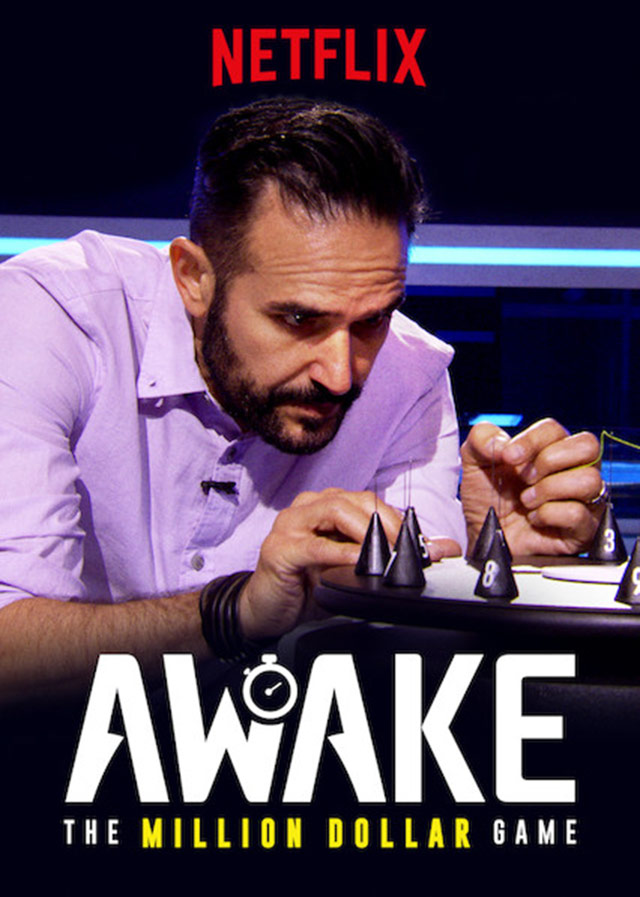 Where to stream: Netflix
Going 24 hours straight without sleep sounds like a nightmare, but getting U.S. $1 million in return might just be worth it. Awake is divided into three rounds. The first round sees contestants counting quarters non-stop for 24 hours, round two consists of timed physical and mental challenges, and round three is a guessing game based on luck and memory—the latter you won't have much of after staying awake for more than 24 hours. Contestants must pay attention to their every move the entire game and push their luck to win against other players.
ADVERTISEMENT - CONTINUE READING BELOW
Your guide to thriving in
this
strange new world.
Share this story with your friends!
---
Help us make Spot.ph better!
Take the short survey
Load More Stories