(SPOT.ph) The nerdy girl, the popular girl, and the school jock. You'd think you know what happens in a movie based on those stereotypes alone but boy, you don't know the half of it (pun totally intended). Netflix's upcoming movie, The Half of It, focuses on these three characters and spins the story in a way that has you guessing what comes next—whether you're queer or not. The film is the second under director Alice Wu's belt; the first being Saving Face, an indie work from 16 years ago that has gained cult-classic status within the LGBTQ+ community. It hits the streaming platform on May 1.
The plot of The Half of It seems simple enough to follow: Ellie Chu (Leah Lewis) is a book-smart and street-smart senior high school student in a small American town who runs a pretty lucrative business writing essays for her classmates. She winds up as a Cyrano when football player and next-door neighbor Paul Munsky (Daniel Diemer) enlists her help to write and woo popular girl Aster Flores (Alexxis Lemire)—who, as it turns out, they both like. 
ADVERTISEMENT - CONTINUE READING BELOW
With the first cliche thrown out the window, The Half of It takes you on a journey that is about as far away from the typical young-adult-centric narrative you'd usually get. Ellie must find some way to balance out her deepening friendship with sweet but simple Paul with her impossible-to-ignore attraction to Aster. It is, at first glance, a very funny movie—but it also shows a narrative we don't usually see: a queer, coming-of-age film that doesn't end in heartbreak (it doesn't exactly end in romance either, but we don't want to spoil anything). Ellie never has that agonizing conflict with herself, or with her widowed father, or with Aster or Paul, and yet somehow, for this movie, that supposed lack takes away nothing.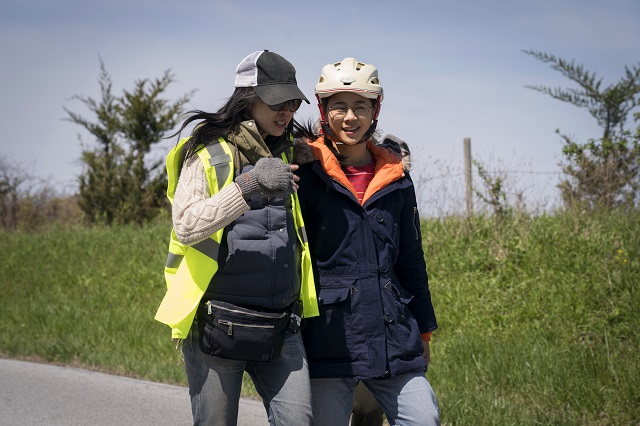 "Ellie is not somebody who wants to feel her emotions," Wu tells SPOT.ph in an interview. For The Half of It, Wu explains that the story was not one that focuses on that struggle. "I don't know if it would have made sense," she adds, especially for her characters and the storyline. 
"I genuinely think that humans, for the most part, we don't think about anything hard unless we have to. I don't think we're sitting around like, 'What kind of emotional pain should I feel today?'" jokes Wu. She cheekily adds, "I mean, actually writers might be." So her new film deviates from that kind of storyline and presents Ellie, Aster, and even Paul, just as they are, no questions asked. "I just want to humanize these characters, because so often, our only narratives if we appear in a film is our struggle... It's like, if you're queer, you're struggling," she says. 
ADVERTISEMENT - CONTINUE READING BELOW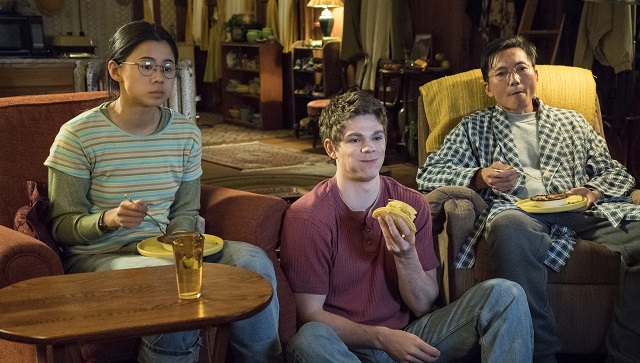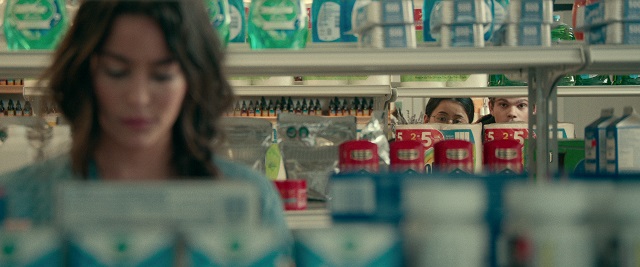 ADVERTISEMENT - CONTINUE READING BELOW
Wu explains that The Half of It is, of course, a story she wrote and so it is one that takes from her own experience: "I'm an Asian lesbian [in the U.S.]." But she does live her life just like any other human being, and so, expects to be treated just like any other human being, too. "I'm very aware that other people tell beautiful stories about the struggle and I think that's important. I just happened to do it from a different angle," she explains.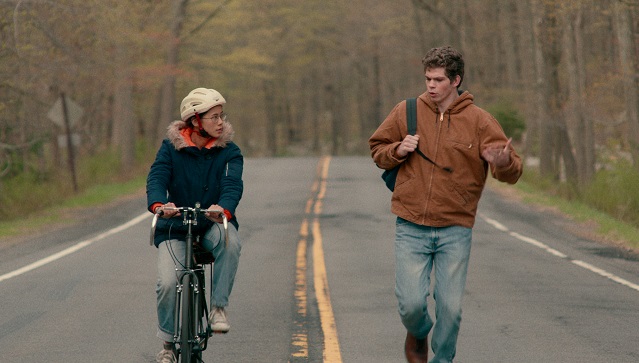 ADVERTISEMENT - CONTINUE READING BELOW
We know that at first glance, everything about The Half of It screams of rom-com tropes—which isn't saying that's bad—it just sets you up with the wrong kind of expectations for which we're actually grateful. It will help you to know that this movie was never meant to be the love story you expect it to be. "The point of the film isn't about who ends up with whom. It's about three people who collide in a moment-in-time before going their separate ways, each now holding the piece of themselves that allows them," wrote Wu in the director's note.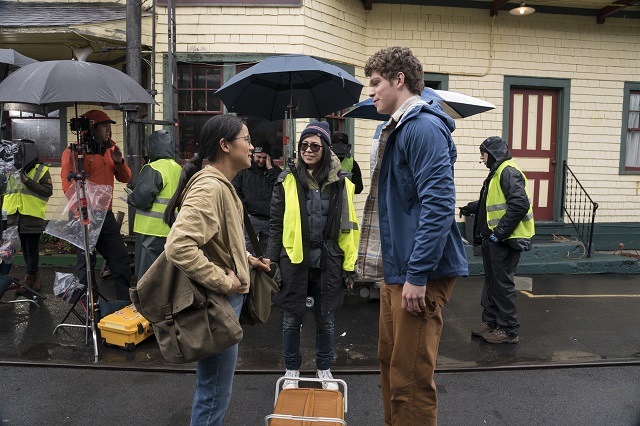 ADVERTISEMENT - CONTINUE READING BELOW
Wu's first film Saving Face was also one of the few that moved away from the usually heavy narratives of queer films. The director noted that at that time, most people kept asking her whether the ending of Saving Face—which was about a Chinese-American woman trying to come out to her strict family—was "too happy."  "As much as I saw the truth in it for my characters, I confessed to not knowing if that happy ending could be expected in real life; but as a queer woman, I wanted—needed—to see it in order to believe it could happen for me."
Nearly two decades later, The Half of It is proof that a happy ending for a queer film could also be considered the norm—and it doesn't have to be an outright romantic story either. And as for Saving Face? Well, nowadays, continues Wu, "No one ever thinks the ending is too happy! The world changed. And for that I'm grateful."
ADVERTISEMENT - CONTINUE READING BELOW
The Half of It streams on Netflix on May 1.
Photos courtesy of Netflix.
Your guide to thriving in
this
strange new world.
Share this story with your friends!
---
Help us make Spot.ph better!
Take the short survey
More Videos You Can Watch
Load More Stories