Guide to EIGASAI 2020: The Japanese Films to Stream This Year
You can watch them for free.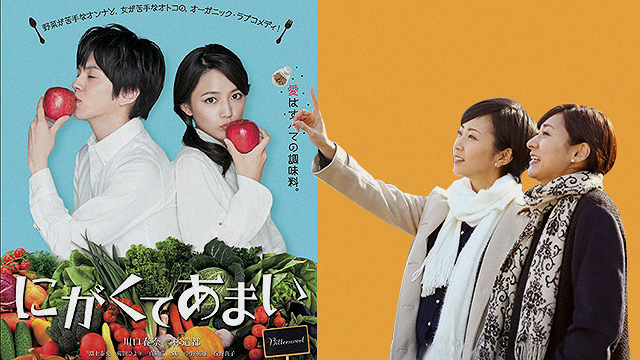 (SPOT.ph) This year's Japanese film festival is going online! EIGASAI is changing things up for their 23rd run by making their movies available to stream online for free—which means we won't even need to leave your couch to enjoy a different cinematic perspective. A total of six films are scheduled to go live on Vimeo from July 22 to July 26; All you need is to make a Vimeo account using an access code that will be provided on site. 
ADVERTISEMENT - CONTINUE READING BELOW
CONTINUE READING BELOW
Recommended Videos
Japan Film Week is now ONLINE! from Solar Pictures on Vimeo.
The films will be up for a limited number of screenings until July 27 at 12 a.m.—whichever comes first—so be sure to catch it as soon as you can. This is the first time the film fest will be held online by the Japan Foundation, Manila, but you can expect the same awesome and diverse look into Japanese cinema. Check out the official schedule below!
Stream these Japanese films for free during EIGASAI 2020:
July 22, Wednesday, starting at 9 a.m.
From All Corners (2018)
EIGASAI 2020 kicks off with an interesting documentary which looks into one of the world's most menial objects: cardboard boxes. L.A.-based Director Okajima Ryusuke follows the life of "cardboard artist" Shimazu Fuyuki as he travels around the world—30 countries since 2009, to be exact—picking up these usually-discarded boxes and upcycling them into cool wallets. 
ADVERTISEMENT - CONTINUE READING BELOW
Hana's Miso Soup (2016)
This heartwarming tale is based on the life of Yasutake Chie (Hirosue Ryoko), a woman with breast cancer who falls in love and marries Shingo (Takito Kenichi), a man who has stayed by her side through thick and thin. At the risk of her own life, she then gives birth to a daughter Hana (Akamatsu Emina)—before a relapse threatens to take her life. She spends what she knows is her last few days teaching Hana what she can through what is most important: food and family. 
July 23, Thursday, starting at 9 a.m.
What's for Dinner, Mom? (2017)
Two sisters were born to a Japanese mother and a Taiwanese father. One of the sisters Tae (Kinami Haruka) returns to her childhood home as it is being torn down and discovers a little red box where her mother—who has been dead for two decades—kept letters and a Taiwanese cookbook. We are taken on a journey with her as she learns more about the life her parents led, as well as a little secret her mother had kept. 
ADVERTISEMENT - CONTINUE READING BELOW
July 24, Friday, starting at 9 a.m.
Bittersweet (2016)
Maki (Kawaguchi Haruna) is a budding employee at an advertising film—who has sworn off vegetables despite being a farmers' daughter. She meets the handsome art teacher Nagisa (Hayashi Kento) and falls head over heels and promptly moves in with him, only it turns out he's gay and a vegetarian who eats only organic food. This lighthearted comedy tracks the two as they learn to live with each other and makes for a fun watch.
July 25, Saturday, starting at 9 a.m.
Chieri & Cherry (2015)
This fantastical coming-of-age film comes in a stop-motion animation style that isn't to be missed. The young Chiery (voiced by Takamori Natsumi) is a lonely little girl who has only the stuffed rabbit Cherry to keep her company. Her father died years ago and she now lives alone with her mother. On a very important day commemorating her father's death, she makes her way to her grandmother's house and is met with many obstacles and adventures along the way.
ADVERTISEMENT - CONTINUE READING BELOW
The Takatsu River (2020)
The Takatsu River is a government-protected area in the south of Japan. It is one of the few places that still carries on the the tradition of "Kagura" Shinto music and dance—the roots of Kabuki, one of Japan's foremost theatre arts. This drama tackles the lives of the locals tasked to keep these traditions alive: Saito Manabu (Komoto Masahiro), a ranch owner, and his son Tatsuya (Ishikawa Raizo). 
For more information, log on to the EIGASAI website.
Hey, Spotters! Check us out on Viber to join our Community, download our cool Sticker Pack, and subscribe to our
---
Help us make Spot.ph better!
Take the short survey
Load More Stories