We Bare Bears The Movie Is Coming to Make 2020 More Bearable
Series creator Daniel Chong talks about how the movie is the closure we need.
(SPOT.ph) Pun totally intended, BTW. The beloved We Bare Bears series is coming to an end after a four-season run that started way back in 2015—and it looks like we're getting some much needed closure via a movie! Premiering in Asia on September 12, We Bare Bears: The Movie will be a full-length feature ending to the cartoon series audiences all over have watched and loved (no matter what age). And since it's capping off such a popular series, you can expect all the hijinks, mishaps, and, shit-got-real moments that the show has become known for—and much, much more.
The movie will have the stackable bear bros—Grizz (Eric Edelstein), Panda (Bobby Moynihan) and Ice Bear (Demetri Martin)—up to their usual antics as they try to fit in with the human crowd. That is, until they meet their most fearsome foe yet: Agent Trout (Marc Evan Jackson) of the National Wildlife Control. The agent is bent on restoring the "natural order" by placing the brothers in a wildlife preserve—and separating them forever. The bears then run away and are forced to decide on the next most logical thing to do, which is to run away to Canada!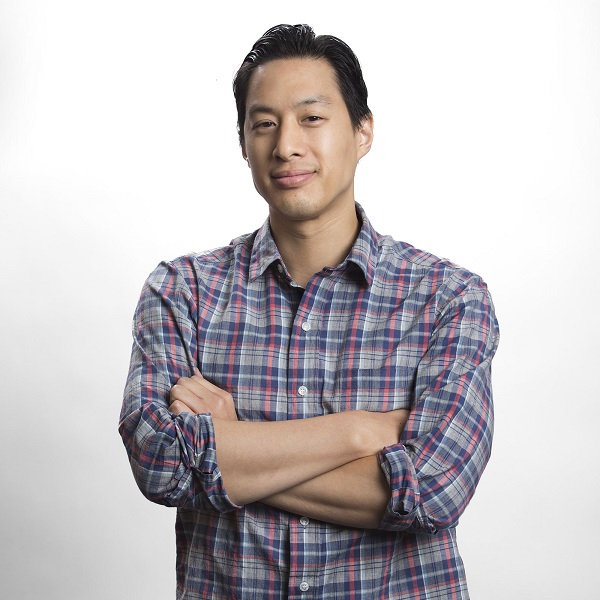 ADVERTISEMENT - CONTINUE READING BELOW
 "The movie is kind of about what happens when somebody tells you 'You don't belong' and 'You need to leave,'" says series creator Daniel Chong in a roundtable interview with SPOT.ph. We Bare Bears has always managed to mix very real issues of race and prejudice—or simply the very basic desire to be liked and to be part of something—with lighthearted and ultimately wholesome stories. Part of the reason the bros always get in trouble are all the crazy tactics they come up with to become part of the "It" crowd, or at the very least, part of the community. And so the movie, as Chong explains, will bring those themes front and center, while also rounding out the colorful story of the bears.
CONTINUE READING BELOW
Recommended Videos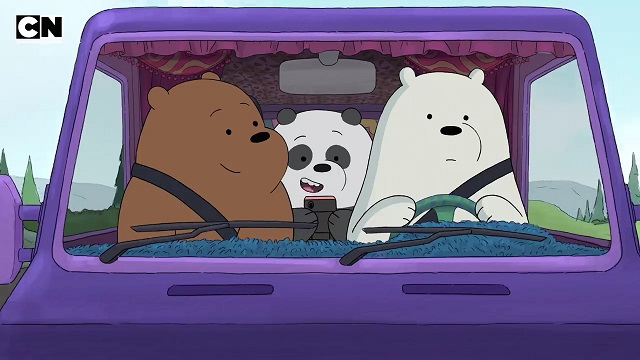 When they first started working on the movie, it was 2018 and a huge "immigration crackdown" was happening in America. You may remember reports of immigrants being detained and families separated, among other nightmares. "In the movie, [The Bears] kind of go on the run, and they're trying to find a safe place. But ultimately, they are caught and locked up. It was a current theme that was happening around the time that we wrote it."
ADVERTISEMENT - CONTINUE READING BELOW
Chong says the story then became their way to highlight the injustices of the time—using the bears' own experiences of being forced out of their homes and practically hunted down. Yet even nearly two years after the story first took shape, the issue remains relevant. "Intolerance is ever-present right now. In our country especially, but also all over the world. It's still an issue that will not go away."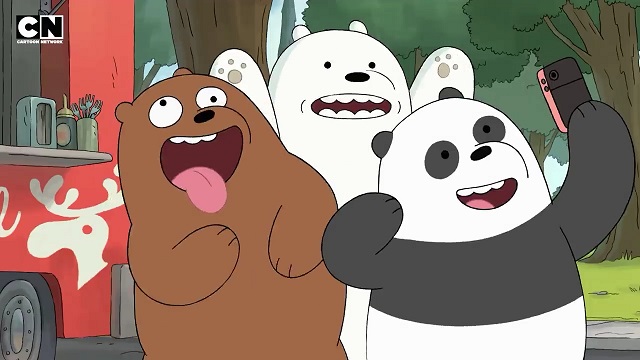 So hold up, we know you came here for wholesome and light-hearted content, but this is what makes We Bare Bears so special. The series has always been about staying positive and finding the good side—and the good people—in a not-always-good world. And with the movie capping off the series' story, it is bound to be one heck of a rollercoaster. 
Underneath all this realness is creator Chong's own story. We Bare Bears' relatability—even with the central characters being literal bears—probably stems from Chong's storytelling, which in turn, stems from where else but his own experiences. "To give you some background of what the movie the show has always meant to me: It was about my being a minority in America," he says. 
ADVERTISEMENT - CONTINUE READING BELOW
Chong, who is of Asian descent, is a native of Southern California. He is an animator and creative at heart who has worked on films like Inside Out, Cars 2, and Bolt. We Bare Bears is arguably his biggest project so far, and inevitably carried a part of his own life. "It was my feeling of what it was like to be an outsider and trying to fit in and find my place in the world. And I think the bears wanted the same."
It is a universal feeling, and one that in the world of Grizz, Panda, and Ice Bear, can really be fought for and won. We won't risk saying too much, but in Chong's own words, "The movie was really about almost showing a utopia," he says. "How did the bears battle this intolerance and how do they make the world right?"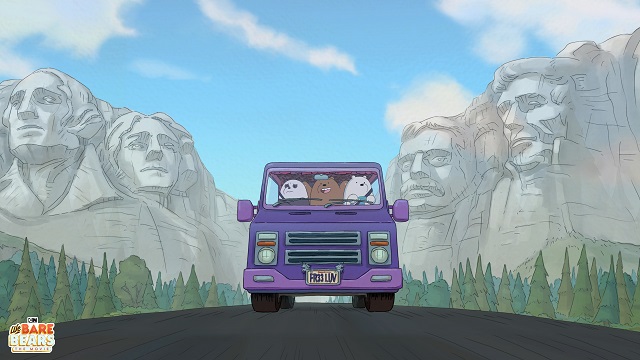 ADVERTISEMENT - CONTINUE READING BELOW
Sure there's a spin-off series—on the bros as baby bears!—in the works but we sure aren't ready to say goodbye to the stackable bear bros just yet. "When I came into it, I was just trying to make something that I knew I would want to have seen when I was a kid or something that I would want to see now even," says Chong, who explains that half the time, he and the team, "Just write it to make ourselves laugh."
Parents come up to him to say how much they enjoy the series with their kids, says Chong. "I definitely had hoped that would happen. And I'm grateful that it did," he says. It wasn't that he had made the show specifically for any age group, but the fact that it somehow resonated with so many people across the globe is just a great plus (and proof of the story's strength). The series may be coming to a literal end, but it's clear Grizz, Panda, and Ice Bear aren't about to be forgotten anytime soon.
We Bare Bears: The Movie streams on September 12 on the Cartoon Network, Boomerang, HBO, HBO Family, and Warner TV channels, as well as HBO Go and Cartoon Network Watch & Play.
Your guide to thriving in
this
strange new world.
Share this story with your friends!
---
Help us make Spot.ph better!
Take the short survey
Load More Stories