Dive Into the World of the Mysterious Jellies in This New Netflix K-Drama
The School Nurse Files stars Jung Yu Mi and Nam Joo Hyuk.
(SPOT.ph) "Fight monsters, save the school, go to lunch," reads the text on the poster for The School Nurse Files, the newest Korean drama from Netflix which starts streaming on the platform today, September 25. We're honestly stuck with the lunch part but we know that battling jelly figures for monsters are far more interesting. Or, in the words of Jung Yu Mi—who plays the titular school nurse Ahn Eun Young—during the virtual press conference for the series, it is a story that's both "strange" yet "bubbly and quirky."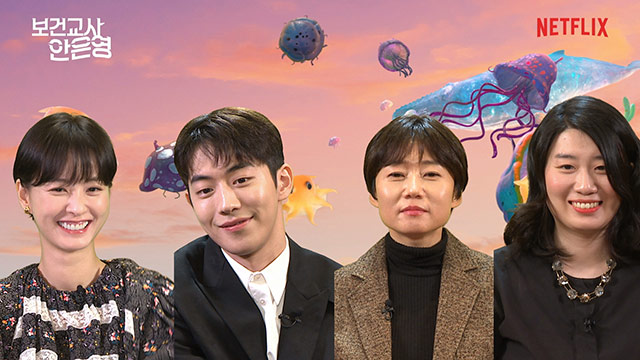 "She always carries a BB gun and a plastic sword with which she can defeat these jellies," says Jung about her character. Eun Young is "born into a destiny of having to see things that other people cannot see." Jung admits being initially baffled upon seeing her character's weapons. "But then, once we got started, I felt like this is for me. And then afterwards, I had full trust of those tools." 
ADVERTISEMENT - CONTINUE READING BELOW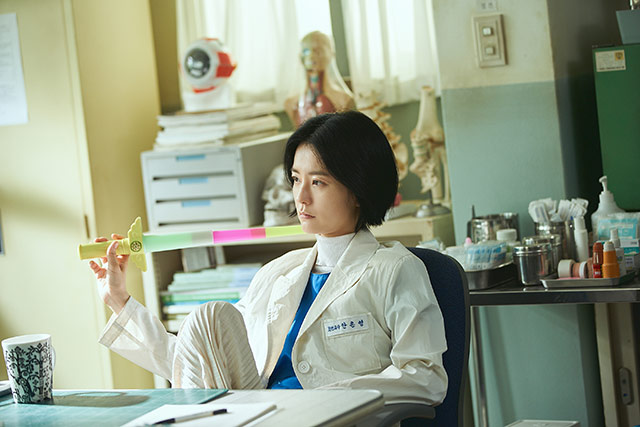 CONTINUE READING BELOW
Recommended Videos
Starring alongside Jung is Nam Joo Hyuk, who plays Hong In Pyo, a Chinese character teacher in the same school who exudes a "particular aura"—one that 'charges' Ahn Eun Young's power. "He does something that unleashes a huge amount of jellies at the school," shares Nam, and so his character In Pyo and Jung's Eun Young team up together to resolve this event at school, as well as other mysteries.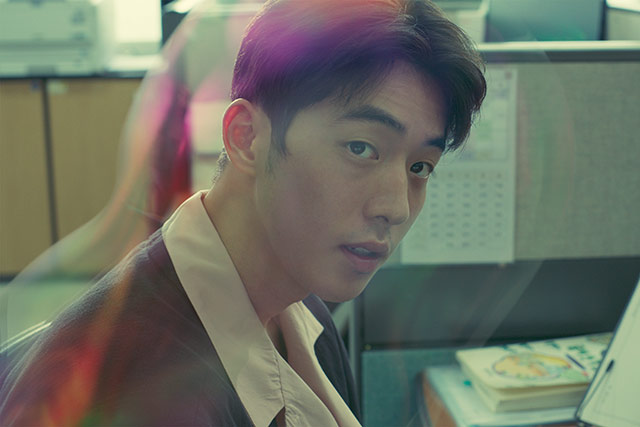 ADVERTISEMENT - CONTINUE READING BELOW
"I wanted to take on that challenge of really bringing that interesting character to life," says Nam, and adds how he wanted to get to work with director [Lee Kyoung Mi]. "I really was curious as to what kind of amazing story will be brought on to screen through these creators." 
The School Nurse Files is based on a 2015 award-winning novel of the same name by writer Chung Se Rang, who is also the screenwriter of the series. The creator herself explains the origin story of the jellies, sharing how it all started with the "slime that is left behind when a snail travels." She explains, "There must be something that is leftover from all living things….and I thought how would it be like to live in such a world?"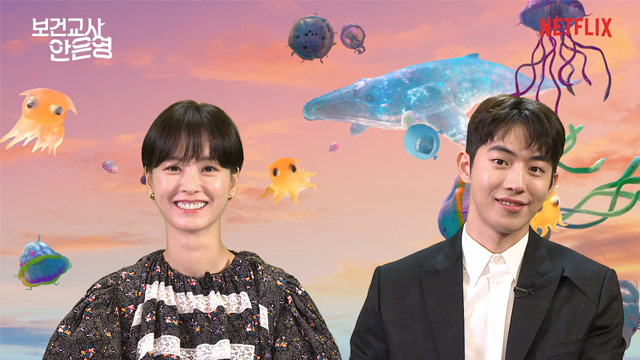 ADVERTISEMENT - CONTINUE READING BELOW
Director Lee is well aware of the original novel's fan base, and she did not want to disappoint. "I didn't want to hear the readers say that this didn't live up to their expectations," she says. It helped that writer Chung created an "unlimited and boundless world" in The School Nurse Files. Through this series, director Lee was able to bring together both their ideas, which was a "new and extremely enjoyable" process for Lee, who was used to working with her own stories. 
One of the things they focused on was making the jellies look believable. For this, director Lee pored over novels and movies that had jellies and jelly-type creatures in order to create something that is "quite familiar but yet very unfamiliar to the viewers." Writer Chung's idea of the jellies was more on the "good" and "bad."
"I didn't really imagine much while writing the novel, so I was just thinking that the good ones would be white and transparent. And the bad jellies would be, you know, quite colorful. That was all I thought of," Chung says. Seeing how the creatures came to life, she realized how beautiful and attractive the video form was.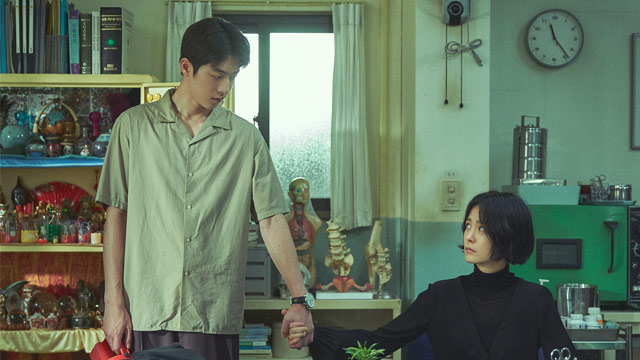 ADVERTISEMENT - CONTINUE READING BELOW
Another one of the mystifying elements of the series is In Pyo's special "charging" ability. "The character spends his day like any other person but when he gets to step up and be able to help someone, I think that's where I feel the most satisfied playing this character," Nam shares.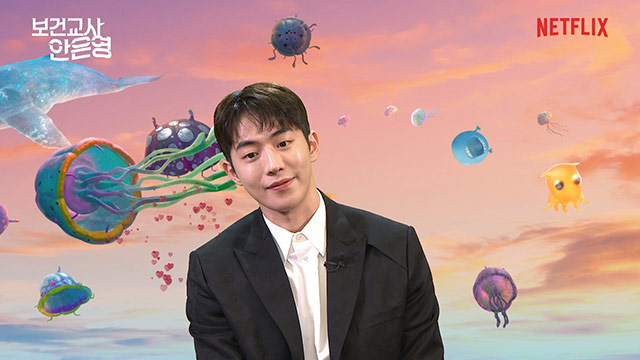 Of course, they were asked what or who would "recharge" them in real life. Both Jung and Nam say it's healthy food and the people that they love, though Nam gets specific, saying his fave food is no other than kimchi jjigae or kimchi stew. 
Perhaps it's this kind of show that we all need right now—best shared with people whose company we enjoy while munching on good food—something to "recharge" us from the dreary times we are living in. At this point, we wouldn't dismiss the thought of escaping to an eccentric world where mysterious jellies exist—of course, not without clutching a light-up sword.
ADVERTISEMENT - CONTINUE READING BELOW
The School Nurse Files is now streaming on Netflix.
Your guide to thriving in
this
strange new world.
Share this story with your friends!
---
Help us make Spot.ph better!
Take the short survey
Load More Stories