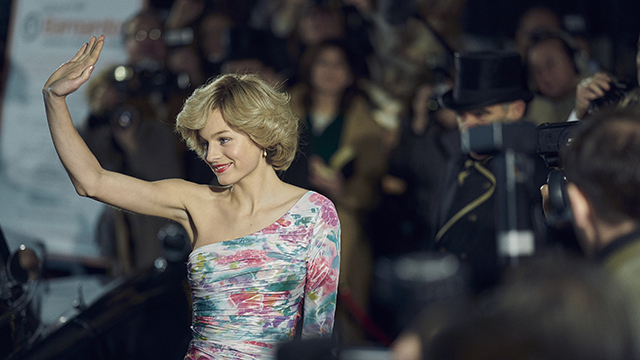 (SPOT.ph) If there's one thing that The Crown has come to be known for, it's how the series looks back on significant events in Elizabeth II's reign as Queen of the United Kingdom—a reign that, at over 68 years, is now the longest ever by any British monarch. The Netflix original's fourth season, set to start streaming today, November 15, is no different except for the fact that it might be stirring up a bit more anticipation than usual thanks to the introduction of Lady Diana Spencer, erstwhile wife to heir apparent Prince Charles, and mother to Princes William and Harry. 
As they did with the previous installments, The Crown's fourth season spans several years, from 1977 to 1990. The timelines aren't precise, but aside from Prince Charles (Josh O'Connor) meeting Diana (Emma Corrin) for the first time, one of the biggest developments in this season is Margaret Thatcher (Gillian Anderson) becoming Britain's first female prime minister.
ADVERTISEMENT - CONTINUE READING BELOW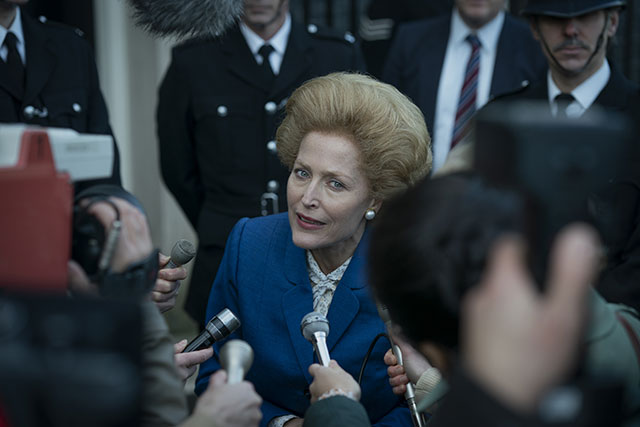 Whether it's her gender or her policies that have made her notable is a matter of opinion, but it's clear we're meant to see a contrast between Elizabeth and Thatcher, who is casually dismissed by Prince Phillip for being a shopkeeper's daughter: While Thatcher is often shown in her own kitchen busily preparing dinner to serve to members of her cabinet, the Queen's invitation to the Thatchers to spend a weekend at Balmoral results in the prime minister being reprimanded for sitting in Queen Victoria's chair. Still, it's in this episode—titled "The Balmoral Test"—that Anderson's "Iron Lady" seems most agreeable, her offhand comment that she has "no time to be nice" enveloped neatly in a humorous exchange with her husband about how to behave when one is a guest at the Queen's Scotland residence.
CONTINUE READING BELOW
Recommended Videos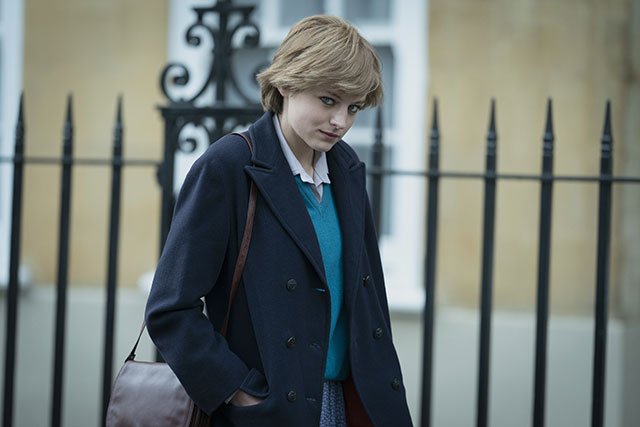 Metaphor and symbolism are some of the show's most common elements, and "The Balmoral Test" isn't lacking in either. It's also the episode where the royal family becomes obsessed with tracking down an injured stag to put it down, and Charles gets the not-so-subtle hint that, after a long hunt, the family is putting their stamp of approval on Diana as his bride-to-be.
O'Connor, who brought a genuine relatability to Charles in the show's third season, talked about what he wanted to bring to the character this time around in a roundtable interview with Southeast Asian press: "He's waiting for his mother to die for his life to take meaning, and...that concept was what kept ringing for me. He's in, he's in purgatory his whole life, and we now know he's still waiting so it's this kind of like a horrible position. On top of that, there's also the fact that he's not able to marry the woman he loves. He married someone who's very young, but he has great respect for but that doesn't work; there's a lot of pain there, they both need the same from each other and neither are equipped to offer it to each other."  
ADVERTISEMENT - CONTINUE READING BELOW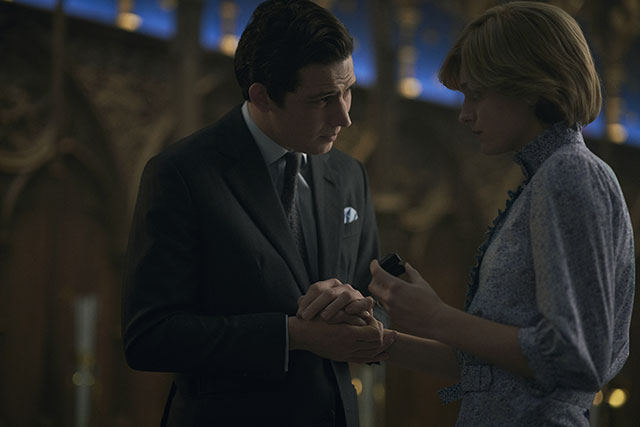 Corrin, who is 25, has said that she has "no living memory" of the late princess, but manages to convey the hopeful optimism of an 18-year-old girl with a crush on a prince as engagingly as she does the heartbreak of being confronted with a husband's devotion to his mistress. The story is practically public knowledge by now, but that doesn't make the scenes any less difficult to watch.
The sense of isolation and loneliness stood out particularly for her while filming the episode where Diana moves to Buckingham Palace, said Corrin: "She leaves her flat and embarks on what she thinks is going to be the happiest journey of her life. And I live with four of my best friends and have done for like four years, and I can't imagine, leaving and entering a world where I wouldn't really see them again in the same way. She's basically forced to grow up and assume a role that I don't think she's really ready for particularly. I think seeing her lack of support and isolation really touched me. But then I really, I became very interested in this fine line that she has within have this vulnerability and her strength, because I think you see her become very vulnerable but at the same time, that is the strength within her. And I think that [becomes] even more apparent in the later episodes."  
ADVERTISEMENT - CONTINUE READING BELOW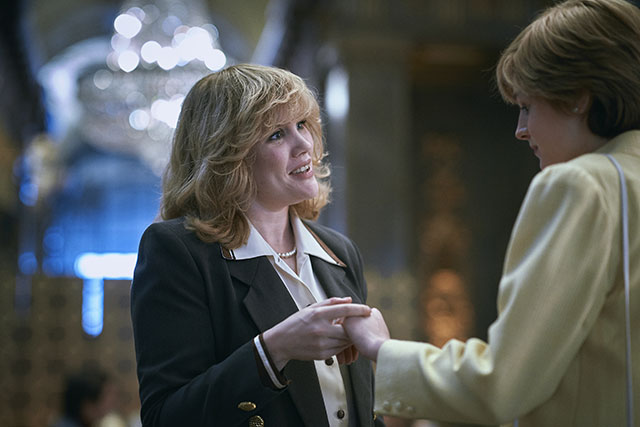 And so it's Charles and Diana's deteriorating relationship that helps highlight Elizabeth II's evolution in this season. Olivia Colman is no stranger to playing an aloof maternal figure (see Fleabag), and she's brilliant at playing someone you'd want to throw things at while keeping you from turning off your screen altogether, so you'd actually find yourself holding your breath as she casually rebuffs Diana's request to talk in favor of feeding her dogs.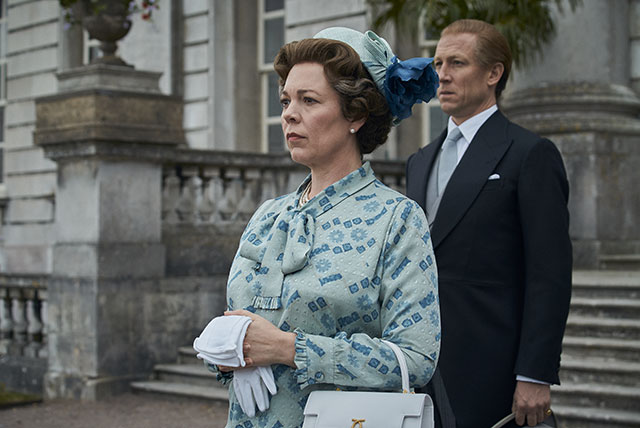 ADVERTISEMENT - CONTINUE READING BELOW
There's also a sense of satisfaction from seeing her finally give Charles a piece of her mind in a glorious outburst, responding to his insistence that he's suffering with an exasperated "We're all suffering having to put up with this!" It's a tiny crack in a carefully constructed façade that's been decades in the making—one we've seen Elizabeth build since she inherited the throne at 25 and struggled with being the embodiment of The Crown while also being human. Thirty-odd years on, her struggle has become one of learning to show some humanity to the people closest to her—and it's not an easy feat when she's gotten so accustomed to being The Crown.
Season 4 of The Crown starts streaming on Netflix on November 15.
Your guide to thriving in
this
strange new world.
Share this story with your friends!
---
Help us make Spot.ph better!
Take the short survey
Load More Stories