(SPOT.ph) Ever felt like you were on the brink of fulfilling your biggest dream, only to have it…not happen? Not because you stopped trying, but because fate seemed to intervene. That's exactly the predicament in which Joe Gardner (Jamie Foxx) finds himself in Soul, the latest sure-to-be-instant-classic from Pixar. The trailer shows the middle-school music teacher getting one step closer to a lifelong dream and snagging the chance to perform with jazz legend Dorothea Williams before his soul unceremoniously ends up in the Great Before.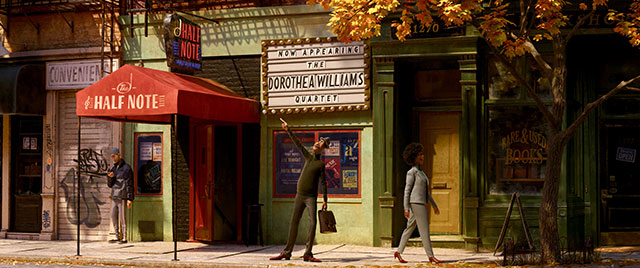 What exactly is the Great Before, you ask? It's where souls get their personalities—or the fictional place on which you could blame your nephew's mischievous streak the next time you're told it came from you, maybe. But more than that, it's also where souls get their "spark"—the little bit of passion that seems to live in us all, pushing us towards whatever it is that we want to do with our lives.
ADVERTISEMENT - CONTINUE READING BELOW
It sounds like pretty heavy stuff for an animated film, but this isn't the first time that Pixar has boldly gone where no animated film for kids has gone before. In 2015, Inside Out explored the rich inner world of a fictional 11-year-old girl's mind, making concepts like memories and emotions a little more accessible to audiences whatever their age. Soul's ethereal Great Before—where new souls get their personalities—might remind you of Inside Out's "personality islands," but the movie's creators are quick to say it's not a sequel.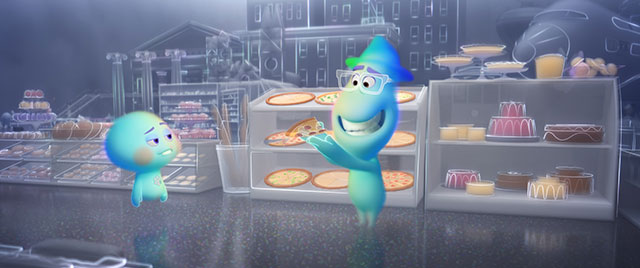 "I've always been attracted to fantastic worlds 'cause I guess I like to escape this one," said Pete Docter, chief creative officer at Pixar and director of both Inside Out and Soul, at a virtual press conference held with worldwide press in September. "And these two films, Inside Out and Soul I think are an escape but they're also intimately connected in ways that hopefully everyone will find familiar."
"To clarify, he, that doesn't mean—Soul is not a sequel. Pete did not just say that Soul is a sequel to Inside Out," added Kemp Powers, who wrote Soul's screenplay. "Because we're tired of seeing that one," he joked.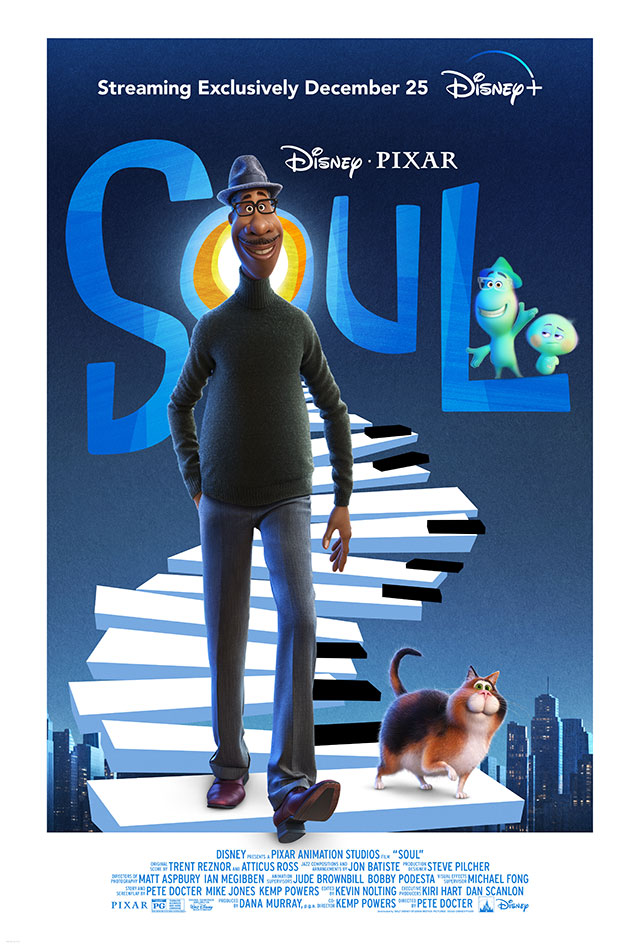 Instead, the movie takes a fun, fantastical look at where our personalities come from—whatever that personality may be. "How is it that we're seemingly born into this world with a sense of who we are even before we have a chance to interact with anything? I think most parents have kind of had that experience of watching their kids start with something already instead of being a blank slate," explained Docter.
Saturday Night Live alum and 30 Rock creator Tina Fey is also in the cast as 22, whose biting wit adds a good helping of humor to a movie about a pretty serious subject. "You can't crush a soul here," she assures Joe in the trailer. "That's what life on Earth is for."
ADVERTISEMENT - CONTINUE READING BELOW
Considering everything that's happened this year, it isn't hard to relate to 22's preference for a non-Earthbound existence. But besides the general dreadfulness of 2020: raise your hand if you've ever wondered why we all feel so much pressure to make something of ourselves."I think the film does a really interesting thing, where they go a step beyond just saying, 'You've gotta find you passion in life,'" Fey said in a roundtable interview with global press in November. "They also bring up the idea that an all-consuming passion can kind of overtake your life. And that it's a bit about being present is as important as achieving. I think it's really... Especially coming out in 2020, it's a year when we're all taking stock of like, what it means to have had a good year; what it means to have been successful in your life."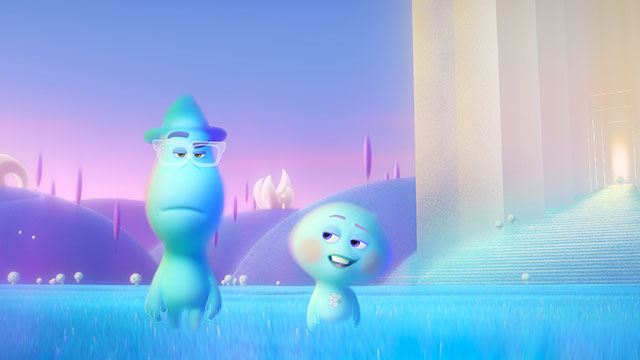 The contrast between Joe's determination to get back to Earth and 22's disdain for it is something that Docter felt was important. "What's fun in the film, in any film, is…you basically have different arguments. You have different characters that represent different philosophical viewpoints. So, you know, 22 is basically a nihilist. She's like, 'Yeah, it's all meaningless,' you know. And Joe is an optimist. He's like, 'No,' you know, and he's relentless and he works so hard. And so you get to pit those against each other. And in that way, I think the film balances and doesn't tip over in one direction of being too pessimistic or too optimistic."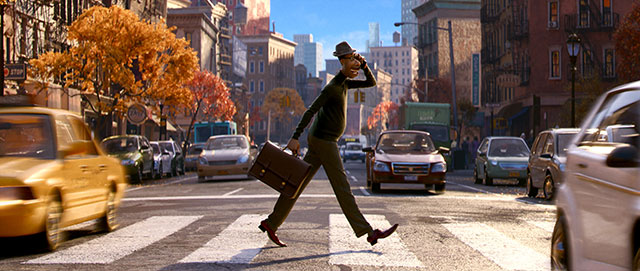 It hardly has to be said that it's been a crazy year, and Soul will be one of the things likely to help end 2020 on a high note. We all need to be reminded every once in a while that however hopeless things might get, or however many times we fail, we don't become any less worthy. As Kemp Powers put it: "The people who achieve their dreams aren't the only ones whose lives are of value. Actually, everyone's life has equal value, whether they achieve those dreams or not."
ADVERTISEMENT - CONTINUE READING BELOW
Soul is screening at selected cinemas in the Philippines starting on December 25. See the list of theaters. 
Your guide to thriving in
this
strange new world.
Share this story with your friends!
---
Help us make Spot.ph better!
Take the short survey
More Videos You Can Watch
Load More Stories