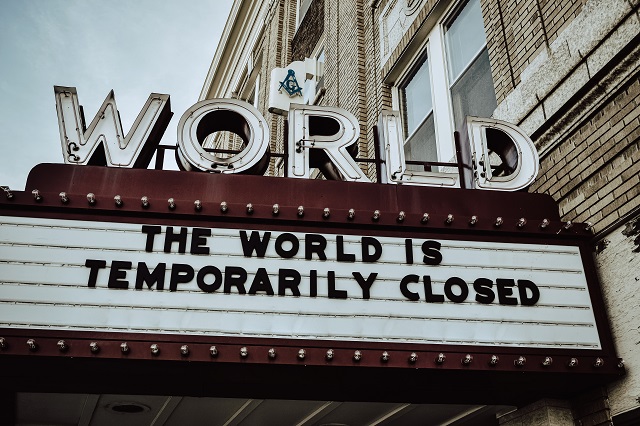 (SPOT.ph) After what feels like 51 Interstellar years, cinemas in Manila are finally reopening after (or technically, during?) COVID—but only for those who are fully vaccinated. And the establishments are only allowed to operate at a 30% capacity. And with moviegoers required to sit one seat apart. (Yes, even if you're going together.) And also, you're not allowed to eat or drink, either. So basically, everything that you love about going to the movies? Yeah, you can't do that anymore. As nice as it is to see the big screen again after a year of binge-watching on your small laptop screen, there's a lot to be missed about pre-COVID days at the movie theaters. So for a bout of so-called pre-"panini,"—as the  Internet calls the pandemic, or because we're in the Philippines we'll call it pre-pandesal for the heck of it—nostalgia, we round up some of the things that made the experience special below.
ADVERTISEMENT - CONTINUE READING BELOW
Here are 10 things we wish we could bring back from the good old days (a.k.a. pre-COVID era) of the cinemas in Manila:
Eating your favorite movie snacks.
You could be one of those people who sneaks in your own snacks at the cinemas or you could be one of those people who specifically orders that one popcorn (or Potato Corner) flavor at the snack bar and pairs it with an ice-cold soda. Either way, you're not gonna be allowed to eat that in the theater, let alone order or bring it in. So, no more stress-eating when the lead's going through a super pumped-up action sequence. And no more low-key landi moves with your date when you're sharing a tub of popcorn.
Randomly popping into your fave mall for a late-night showing.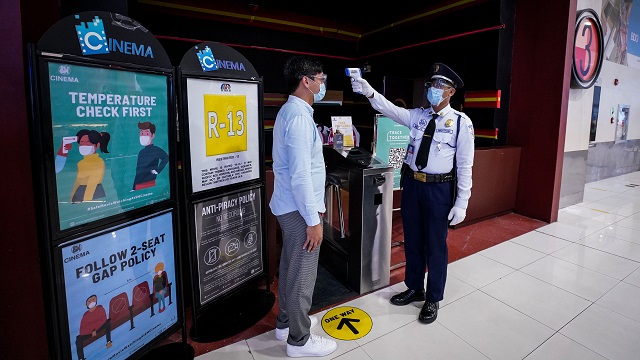 Remember those random days where you don't actually have anything planned and can just go with the flow with no strict agenda? You can go window shopping in the morning, check out a new restaurant in the afternoon, then go to the top floor of your fave mall to see what's showing at the theaters. This time, you'll have to consider if there's gonna be a lot of people watching the movie before you book a ticket. RIP to the thrill of catching the last full show at the mall before heading home for the weekend.
Watching the latest animated movie in 3D. Or 4DX.
With a face shield? How would you even? Do the glasses go under the face shield or over it? Or who knows, maybe they'll come out with 3D glasses that double as a face shield. As if the face shield doesn't already distort your sight enough.
Holding hands—or more *wink wink*—with your S.O.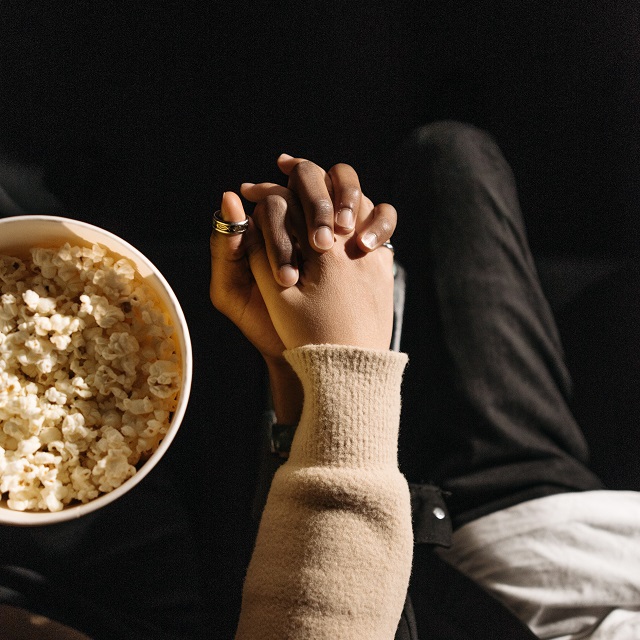 ADVERTISEMENT - CONTINUE READING BELOW
Before there was Netflix and chill, there was...well, IYKYK. If you're clingy enough and up for a challenge, you can probably try holding hands over the one-seat gap. But that's probably gonna last only till the trailers. Or just until Derek Ramsay's "Pare, pulis ako" in the anti-camcording clip. Sad news for those trying to make their kilig first-date move. Guess you'll have to spare everyone (and the CCTV cameras) the PDA. It's okay, everyone in the theater will probably know you're dating, anyway.
Yelling at the screen with the crowd, Avengers: Endgame style.
Where were you when Captain America finally lifted Thor's hammer and threw it at Thanos? Or for a semi-older reference—when you found out that that Breaking Dawn scene was just a fake scenario and that Carlisle didn't actually die? Or for an even older reference: "Luke, I am your father." Were you getting hyped AF along with everyone else in the cinema? Because, same. Now, you'll have to keep all those feelings and reactions to yourself because it feels wrong to even let out a laugh with so many people around you.
Kicking the chair of the person in front of you when they're being obnoxious.
Juuuuust enough that they realize you can read their texts because their phone screen is so bright it can be seen from the next row. Or that you can hear every side comment they make under their breath to their seatmate. Now with COVID, they might not be as receptive to your theater etiquette callout when you close in on their personal space. The closest you could get is to throw some popcorn their way—wait, nope not even.
Watching a cheesy rom-com with the whole gang.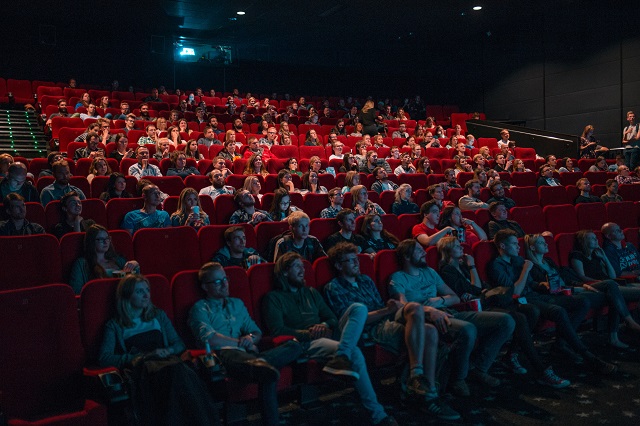 You used to be able to make a group date out of going to the movies followed by a late-night dinner-and-drinks situation. Well, now everything has to be planned down to the last detail. Who's going? How many are you going to be? Is anyone coming from quarantine? Who's sharing a car? Is everyone vaccinated? Did everyone bring their vaccination cards? There are so many factors to consider that you might just have to do block screenings now.
ADVERTISEMENT - CONTINUE READING BELOW
Calling dibs on the shared armrest with your snacks and drinks.
It was such a victory when you could claim (and eventually hog) the armrest in the middle seat and dump all your snacks and drinks there. Now, even if every cinema will be deep-cleaned after every screening, you'll probably feel safer if you just stayed within the confines of your seat. Eating and drinking aren't allowed, anyway.
Sitting around while the credits roll to talk about what you just watched.
Not counting Marvel and their post- (and post-post-) credits scenes, there are those movies that just leave you glued to your seat even if it already ended. Did the top ever stop spinning in Inception? Did the dad ever get out of the house's basement in Parasite? Those kinds of films really deserve a quick debrief after the showing—or just a quiet appreciation in the cinema before you return to the real world. But now, those "WTF did we just watch?" conversations will have to be saved for the car ride home.
Feeling like a strong, independent woman or man when watching a movie by yourself.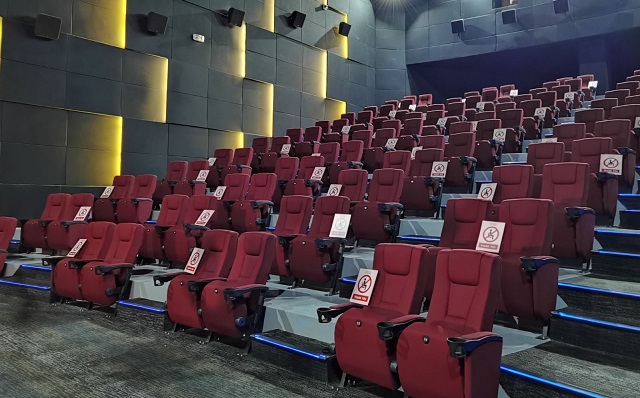 It used to be your choice to sit alone in the corner seat on the last row when watching a movie by yourself. It's your quality alone time when you get to take yourself out on a date. It just isn't as legit (or as cool and mysterious) anymore when you're supposed to sit by yourself. Not when everyone's basically sitting by themselves. Gotta find a different way to look edgy at the movies now.
Share this story with your friends!
---
Help us make Spot.ph better!
Take the short survey
More Videos You Can Watch
Load More Stories