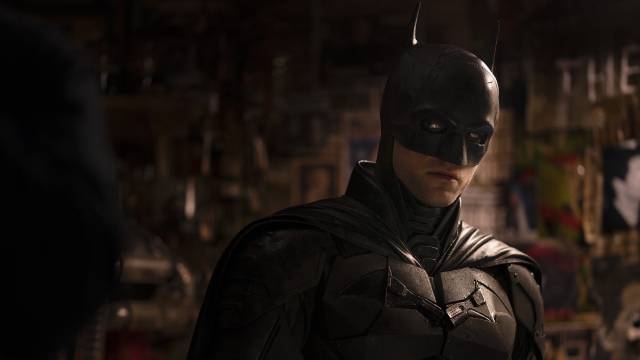 (SPOT.ph) While The Batman was a complete departure from the portrayals we've seen growing up—think Michael Keaton, Christian Bale, Val Kilmer, Ben Affleck (err…what's an Affleck?), fine, even Kevin Conroy if you were old enough to have watched the animated series during the early 90's—somehow it was able to put into perspective what it must be like for Bruce Wayne to question why he even bothers to try and fight crime while wearing the cape and cowl, beating up the next baddie trying to get his way with some random victim at Crime Alley.
But that's exactly what keeps all the characters in the Matt Reeves-directed adaptation grounded in reality: the masks they wear, and their reasons for doing so. 
Also read:
You Can Now Buy Tickets to Watch RobPat as The Batman in Metro Manila Cinemas
The Batman Trades the Playboy Façade for the Crime Noir Vibe
ADVERTISEMENT - CONTINUE READING BELOW
What's behind the mask of Batman?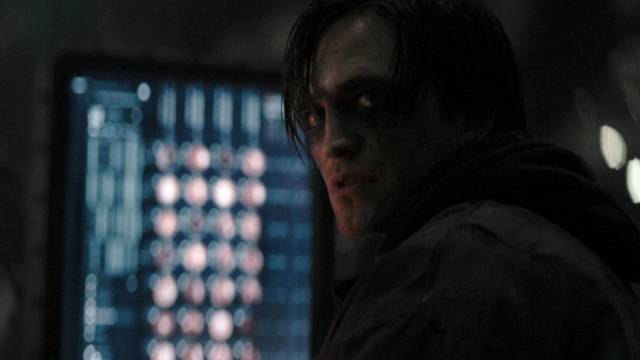 In the global press conference held for the newest addition to the long list of cinematic adaptations of the Batman myth, actor John Turturro held the belief that a lot of people have that one thing they have that they choose to hide behind. "It could be one little thing…it's so the world can't really see them," said the actor, whose character Carmine Falcone effortlessly hides his true intentions just like in the comic. While it is true that the crime boss may not have worn an actual mask throughout the film, the actor seems to think that those thick-rimmed glasses he sported served in that capacity quite well.
Even Robert Pattinson himself agrees with this analysis, especially within the context of the film, set during the Caped Crusader's second year as a one-man crime fighting machine. "Almost every character you have, you've got to put a mask on them," he says of each character featured in the movie. "Even if it's a minimal mask, you have to have a mask." Stepping into the role of Bruce Wayne/Batman, he shares his love for the frailties that the character possesses. He keeps it simple and plain enough for audiences to come to the realization that despite hiding behind a façade that personifies vengeance, at the end of the day, he still is fallible.
ADVERTISEMENT - CONTINUE READING BELOW
Recommended Videos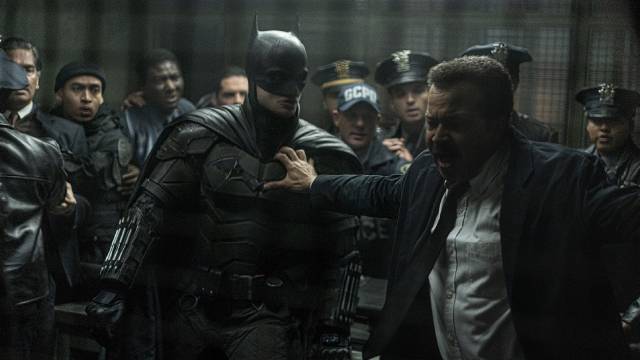 And this fallibility unravels as Reeves puts you in various situations through the eyes of each character, guided by their varying motivations—even their very own doubts and fears. He beamingly shared the desire to put audiences in this emphatic relationship with the characters, "so that audiences can experience immersing into someone else's perspective." A perfect way to establish a deeper understanding and appreciation of conflicting points of view.
Even Lt. Jim Gordon cannot be spared from the glaring duality resulting from concealing one's inner self. Jeffrey Wright, who plays the mustachioed cop who just wants to do the right thing, readily admits that Gordon doesn't know if he can trust the Dark Knight at all, but is crazy enough to do just that, anyway. And this working relationship the two initiate is fueled by reasons that present quite the contrast: for Gordon, it's about utility; for Batman, a noble calling.
ADVERTISEMENT - CONTINUE READING BELOW
But then, where there's a force for good, there's also, well, whatever the opposite of good is. Paul Dano, who takes on the role of The Riddler/Edward Nashton (Nygma in the comics), presents a completely maniacal balance in the interactions between his character and Batman. "You can't have Batman without his rogues gallery," he says as he stresses the beauty in how the boundaries in the dynamics of these two figures were explored throughout the film. "You can't have this Riddler without the Batman."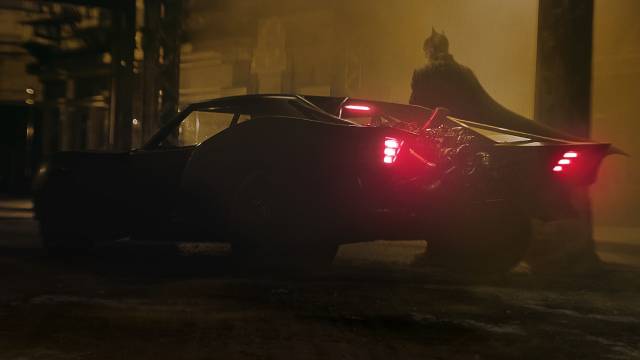 We all have reasons for putting on a mask; just take a look at the world of Batman. For Bruce Wayne, it could be lingering feelings of loneliness and jadedness that come with doubting himself; for Selina Kyle (Zoe Kravitz), the need for answers and the need to scratch the itch to pull off some random heist; for the Riddler, a twisted sense of justice and equality.
ADVERTISEMENT - CONTINUE READING BELOW
It's not just in these major characters that you get to sense that innate need to conceal the things that would make one look like a wimp; it's practically in every single player in the story. It doesn't matter how big or how small their roles are in the greater scheme of things; it's this very same desire that practically drives the narrative of the entire movie in all its 3-hour glory.
The Batman can very well serve as a glaring reflection of the fact that at some level, all of us wear masks. Not one of us can deny the truth that there are parts of who we are—our weaknesses, our deepest and darkest fears—that we don't ever wish for the world to see. Bruce Wayne may have served as the perfect embodiment of this, but how much of ourselves do we see in the way he hides his vulnerabilities underneath the cowl? Like him, only we know why we choose to wear masks, but that's perfectly alright; that's exactly what makes us human.
And besides, as cunning as he is in sleuthing around, Batman still is just a man in a suit.
We are now on Quento! Download the app and enjoy more articles and videos from SPOT.ph and other Summit Media websites.
Share this story with your friends!
---
Help us make Spot.ph better!
Take the short survey
Load More Stories