Abs Not Required: Top 10 Pinoy Male Stars Who Made It Work
We love stars with love handles.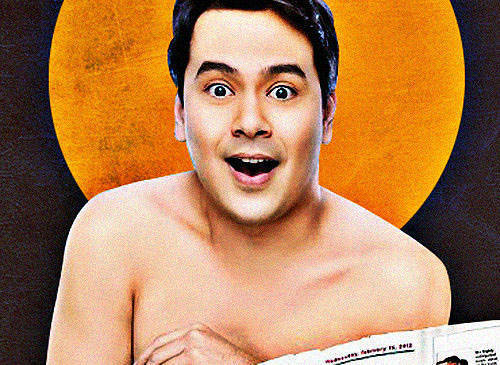 Image taken from the Unofficially Yours poster
(SPOT.ph) In lieu of a list featuring the usual shirtless suspects with well-defined and rock-hard abdominal muscles, we thought we'd put together a list of Pinoy male stars who bared their bodies for the camera despite the fact that they didn't have abs. They range from those who did it for award-winning or high profile films to those who starred in flicks where gratuitous nudity was the norm. It takes discipline to get abs, but it takes guts and gravitas to strut your stuff even when you don't have them. Then again, the audience is more forgiving when it comes to men. That said, check out this list of male stars who got away with being shirtless despite their imperfections.
ADVERTISEMENT - CONTINUE READING BELOW
CONTINUE READING BELOW
Recommended Videos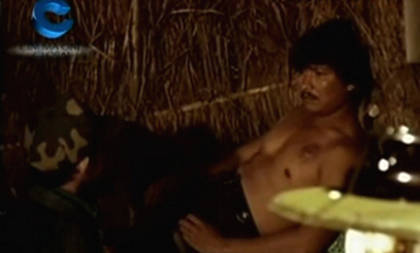 10. LITO LAPID
Shirtless policy: Action star Lapid only took off his shirt when it was absolutely necessary. That means he only took it off when he had to emphasize just how tough his character was. The scene you see above is from the 1988 movie Ex-Army. In it, he is shown recuperating from his wound.
ADVERTISEMENT - CONTINUE READING BELOW
His half-nude tricks: Go for minimal lighting and assume a position that won't expose your mini-potbelly or love handles.
The naked truth: None of Lapid's fans cared that he had no abs. Model Melanie Marquez fell for him despite the fact that he had no abs. Back then, you didn't need abs to be a Pinoy action star. These days, it's a different story.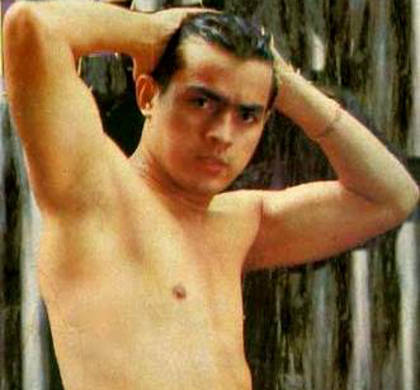 ADVERTISEMENT - CONTINUE READING BELOW
9. ISKO MORENO

Shirtless policy: Because he's now the vice mayor of Manila, it's easy to forget that Moreno once starred in risqué films such as Exploitation (1997) and Mga Babae sa Isla Azul (1998). This explains why his pictures from his "sexy star" days are still being posted online by his fans. In fact, we found the shot you see above in a Missology.org forum thread.
His half-nude tricks: Use the "puppy eyes" approach. If that fails, scowl and pose provocatively (preferably angling your body in such a way that hides flabs).
The naked truth: The target audience for the kind of films where Moreno appeared shirtless didn't have any physical requirements for its male leads. As long as the male leads appeared to be taking off their clothes, all was well.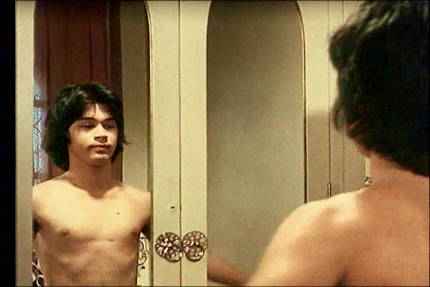 ADVERTISEMENT - CONTINUE READING BELOW
8. CHRISTOPHER DE LEON

Shirtless policy: A serious actor who worked with great directors, De Leon only took off his shirt when the story called for it. The scene you see above is from the movie Tinimbang Ka Ngunit Kulang in 1974, which he starred in when he was just 18.
His half-nude tricks: Think about the great script and nothing else will matter.
The naked truth: De Leon's appeal lies in his comely face and charisma. Plus, he's a darn good actor. At 18, his film performances always seemed so natural. His abs (or lack thereof) were the least of his fans' concerns.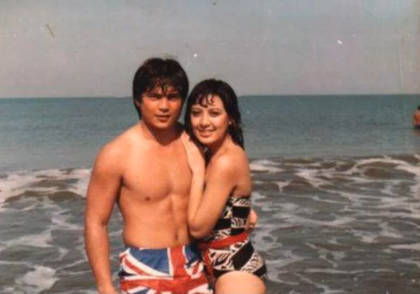 ADVERTISEMENT - CONTINUE READING BELOW
7. GABBY CONCEPCION

Shirtless policy: Like any other 1980s matinee idol, Concepcion went shirtless in beach scenes and, later on, the usual R-rated love scenes. In this photo, which a Sharon Cuneta fan had incorporated into a tribute video, you can see that Concepcion almost had abs.
His half-nude tricks: If you have a pretty face, nobody will care if you have abs or not. Heck, they won't even mind that you often look like you have no neck.
The naked truth: Concepcion attracted fans with his face...and that was that. For a time, he was every Pinay's fantasy.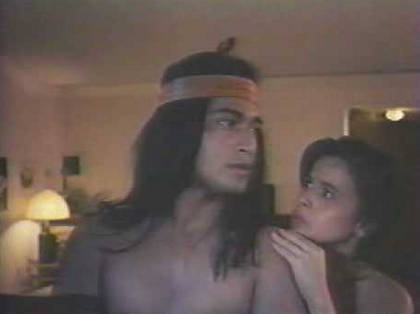 ADVERTISEMENT - CONTINUE READING BELOW
6. CESAR MONTANO

Shirtless policy: Montano took off his shirt to get his foot up the showbiz ladder. He was a good actor to begin with, but he only became a household name when he starred in the first ever Machete film. We all know the story: It's about a wooden statue of a warrior who appears to be from some unnamed tribe. The statue comes to life. His purpose? To please women...or, at least, that's what it looks like in the movie.
His half-nude tricks: An outlandish costume and a ridiculous wig will help prevent the viewers from looking at your not-so-perfect body.
The naked truth: Let's face it, Montano was at his leanest, meanest best in Muro-Ami, which came out in 1999. That's rather strange because Machete came out nine years before and he didn't look as good as he did in the Marilou Diaz-Abaya film. Montano's successor, Gardo Versoza, who starred in 1994's Machete 2, looked a bit more toned in comparison.
ADVERTISEMENT - CONTINUE READING BELOW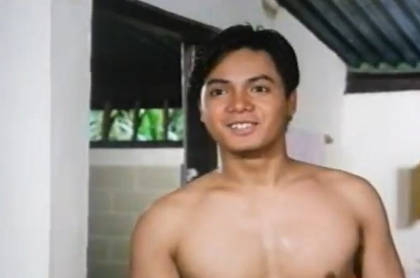 5. LEANDRO BALDEMOR

Shirtless policy: He took off his shirt (and other articles of clothing) whenever they asked him to-and in Seiko Films productions they asked him to do it all the time. For instance, he's pretty much shirtless throughout the 1996 flick Patikim ng Pinya.
His half-nude tricks: It seems that his mantra was, "If you dare to bare, nobody will care." Baldemor disrobed fearlessley and often.
ADVERTISEMENT - CONTINUE READING BELOW
The naked truth: Even in his prime as Seiko Films' resident sexy male star, Baldemor never had abs. Then again, his fans weren't complaining.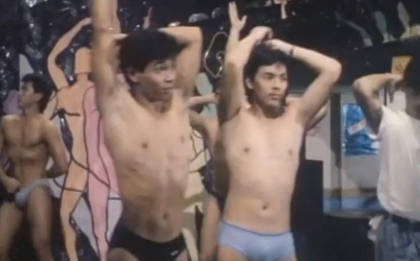 4. DANIEL FERNANDO

Shirtless policy: Fernando took off his shirt or disrobed completely for edgy movies like Scorpio Nights (1985) and Macho Dancer (1988). In this scene from Macho Dancer, which was posted on Beaumovies.com, Fernando (left) is showing Allan Paule (right) the tricks of the trade.
ADVERTISEMENT - CONTINUE READING BELOW
His half-nude tricks: Fernando is from the "I may not have abs, but at least I'm lean" school of fitness. Basta walang bilbil, go na!
The naked truth: If you don't have flabs or love handles, then you can pretty much wing it without feeling too self-conscious. In Fernando's case, going shirtless (and then some) was often just a prelude to the more daring things he had to simulate.
Load More Stories