10 Real-Life Relationship Problems of Pinoy Celebrities
Relationship trouble? Don't worry, you're not alone.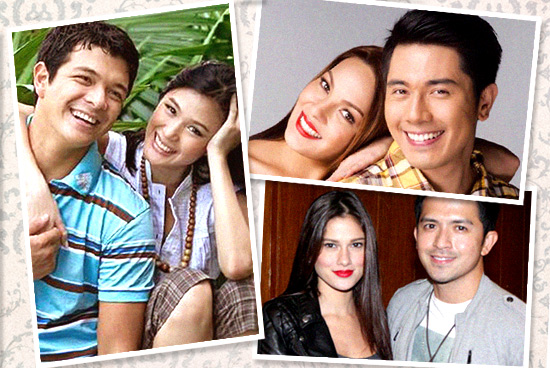 (SPOT.ph) Stars, they're just like us. No, really. Behind the glamorous photoshoots and glitzy lifestyles, they also deal with painful matters of the heart. It's probably harder on them too, especially when the dirty details (no matter how embarrassing) are on display for everyone to see. The next time you have relationship problems, just remember: You're definitely not alone.
Also read: 10 Messiest Showbiz Breakups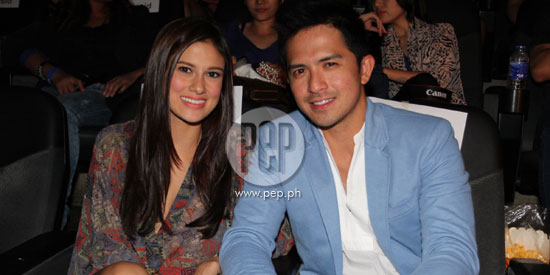 Photo via PEP.ph
Breaking up over text
What's worse than a sudden breakup? How about ending your relationship in the most informal way possible? Yes, it turns out that actor Dennis Trillo split with actress Bianca King...via text message. Yep, not even a phone call. Bianca summed up the heart-crushing feeling nicely: "Kahit hindi mo man mahal 'yong tao, bilang respeto mo sa tao, maganda na makapag-usap nang face to face." Word.
Your ex starts dating your close friend
It's like a plot straight out of their telenovela, Ina Kapatid Anak. Maja Salvador's newfound relationship with Kim Chiu's ex, Gerald Anderson only further wedged a divide between the two former close friends. This real love triangle was once the talk of the town, especially after Kim was seen crying about the new development on national television. The moral of the story? Never, ever date your girlfriend's friends.
ADVERTISEMENT - CONTINUE READING BELOW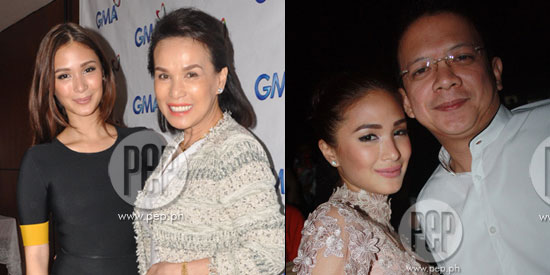 CONTINUE READING BELOW
Recommended Videos
Photo via PEP.ph
Your parents meddle in your relationship
If your biggest concern is whether or not your parents would like your new beau, just console yourself with the fact that they're not Heart Evangelista's parents. They once planned to file charges against Chiz Escudero—all while enumerating interesting reasons why they didn't approve of him, including the allegation that he was an alcoholic who had a "Jekyll-and-Hyde personality." Heart, meanwhile, said that this wasn't the first time her parents had disapproved of her relationships.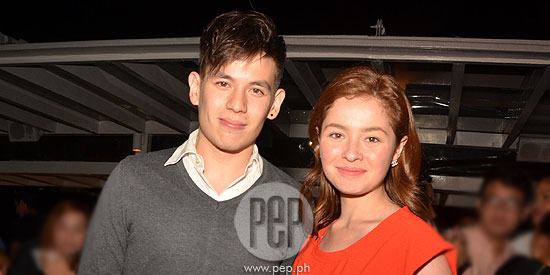 ADVERTISEMENT - CONTINUE READING BELOW
Photo via PEP.ph
The sudden disappearing act
In times of crisis, you'd expect your significant other to be there for you. When Andi Eigenmann found out about her ailing father's (veteran actor Mark Gil) condition, her then-boyfriend Jake Ejercito reportedly "stopped replying" to her. She cited this, and not the alleged cheating rumors, as the reason for their split in 2014.
Your lover re-gifts your presents
...to his other lover. It's easy to overshare on social media, but here's a simple idea: Don't do it. Krista Miller learned this lesson the hard way when Sunshine Cruz discovered the former's affair with actor Cesar Montano. It turns out the items Krista had been bragging about were from Sunshine (and to an extent, her sister-in-law) and he had simply re-gifted them. Awkward.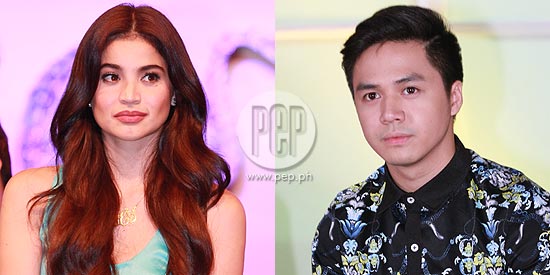 Photo via PEP.ph
Your family and your S.O. don't get along
Sometimes, parents aren't the only people you have to impress. Take Sam Concepcion, for instance, who had to endure Anne Curtis publicly calling him out during a party in 2014. Her exact words reportedly were, "Why are you here? Who invited you? You are not classy enough to be here!" When Sam and Jasmine eventually broke up, it was rumored that it was due to Sam not making an effort to reach out to Anne.
ADVERTISEMENT - CONTINUE READING BELOW
Your whirlwind romance suddenly isn't all that romantic
Don't believe the movies, folks. Whirlwind relationships might sound romantic now, but maybe you should get to know each other first? Ai-Ai delas Alas and Jed Salang wasted no time tying the knot just months after hooking up, then split a month after their marriage. Even worse, Ai-Ai revealed that Jed had a propensity for gambling, infidelity, and domestic violence. Yikes.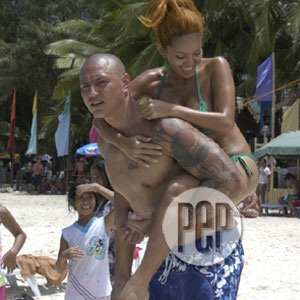 Photo via PEP.ph
Your struggling relationship just isn't getting any better
Yes, couples who weather the storm are admirable, but then there are some who really should have quit while they were ahead. The Kris Aquino-Joey Marquez, Hayden Kho-Vicki Belo pairings come to mind, but we're zeroing in on another messy couple: the scandalous Ethel Booba and Alex Crisano. Their relationship was tabloid fodder from the beginning, thanks to their public meltdowns, leaked sex video, and infamous fight that led to the police station. Lesson learned: Stop trying to make a bad thing work.
ADVERTISEMENT - CONTINUE READING BELOW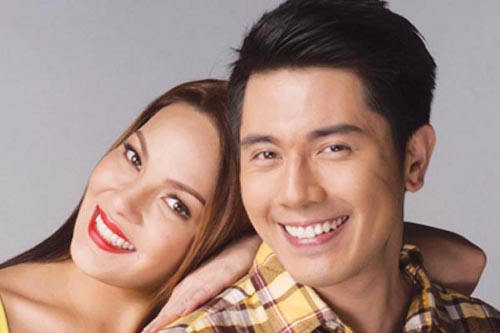 Nagpaparinigan on social media
You know how you sometimes passive-aggressively post status messages on Facebook? Stars do that, too. Sort of. When KC Concepcion answered a question on what her "major turn-offs" were, fans were quick to speculate that she was referring to her ex-boyfriend, Paulo Avelino. Hours after the story got out, Paulo took to Instagram to post a smiley face and caption it with, "'Smile.' I'd rather see it in a positive way. If you know what I mean." The next day, KC also posted on her Instagram account, "I can tell a lot about a person by what they choose to see in me." Hey guys, take it to private messaging, will you?
Everyone knows you broke up. Even before you did.
You think breaking up over text is bad? Jericho Rosales received the shock of his life when he, upon returning from a shoot abroad, learned that Heart Evangelista announced their breakup in a television interview. When he arrived at the airport and was asked to comment on the issue, his response was, "I, myself, am confused." Yeah, we don't blame you.
ADVERTISEMENT - CONTINUE READING BELOW
Also read: 10 Messiest Showbiz Breakups
---
Help us make Spot.ph better!
Take the short survey
Load More Stories