Uh-oh, Doris Bigornia draws flak for her alleged misbehavior at The Script concert
We give you the lowdown on what supposedly happened.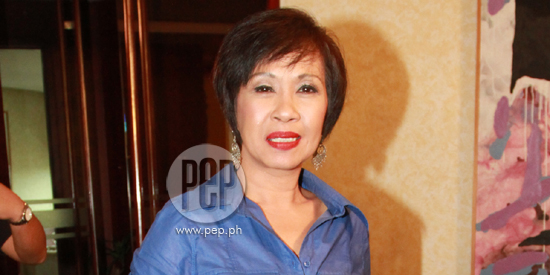 Photo via PEP.ph
(SPOT.ph) Broadcast journalist and resident "Mutya ng Masa" Doris Bigornia is in hot water for heralleged behavior during The Script's April 17 concert in Manila. On Sunday, fellow concertgoer Richard Lim posted a Facebook video which he entitled, "The Dark Side of Doris Bigornia."
The video, which was taken by Lim's son, reportedly shows Bigornia and her daughter, Nikki, at the concert rushing forward, evading the bouncers, and blocking their view. The text is pretty lengthy, so here are some quick excerpts from his post that summarize the alleged incident:
ADVERTISEMENT - CONTINUE READING BELOW
CONTINUE READING BELOW
Recommended Videos
"The event bouncers instructed them to go back to their seats explaining to them that it was a seated concert but instead of [sitting] down, she shoved off the bouncers and didn't mind them. Chaos started with people running in front hitting me and my son. My food and drinks spilled all over the place, being stepped on, bumped and to the point that they were already pushing me and my son out of our seats."
"I went to her and [asked] her politely and said, 'mam [sic] favor lang I'm seated right behind you and you are blocking my view' and she didn't even reply but instead looked over to the other side. My son was already hyperventilating because it was starting to get crowded again. Bouncers tried to push Doris and company away but her daughter shouted on top [sic] of her voice to the bouncers and said'paalisin nyo [sic] muna lahat bago kami umalis dito.'"
ADVERTISEMENT - CONTINUE READING BELOW
Lim narrated that he tried to ask Bigornia a second time to move aside so the rest of the crowd would follow suit.
"I went back and [asked] her politely again, 'mam [sic] favor lang nahihilo na ang anak ko baka pwede naman tumabi na kayo para gumaya 'yong iba" and Doris replied 'WALA AKONG PAKI KAHIT MAMATAY SIYA DYAN. [sic]"
"I wanted to keep my cool, so I replied and said 'ganyan ba kayong mga taga-media, sa TV lang matino, sa totoong buhay eh wala [pa lang] pakialam.' I was shouting because it was noisy and telling her that as a celebrity she should be the one showing good example, but to my dismay she just didn't react. As if we were not there."
Lim further alleged that after the concert, he and Bigornia had another heated exchange, this time involving her son.
"After that futile argument, I didn't see the point of continuing the conversation because she wasn't apologetic for what she did, the son was telling me to f*ck off, and the daughter was cursing me in front of thousands of people still inside the Arena as if I was at fault."
ADVERTISEMENT - CONTINUE READING BELOW
He ended his post by appealing to those who witnessed and documented the incident to post their videos. Bigornia, for her part, has not addressed the issue but her daughter tweeted this on Monday: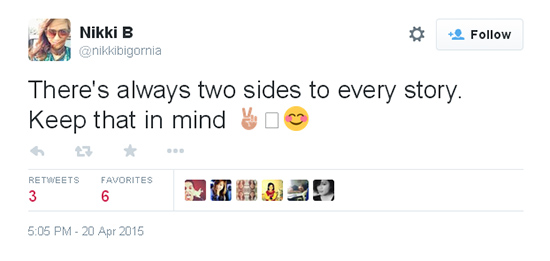 Tweet by @nikkibigornia
Are you sure you want to delete this list?

Load More Stories