Abs Not Required: 10 Pinoy Male Stars Who Made It Work (2015 Edition)
We heard dad bods are in.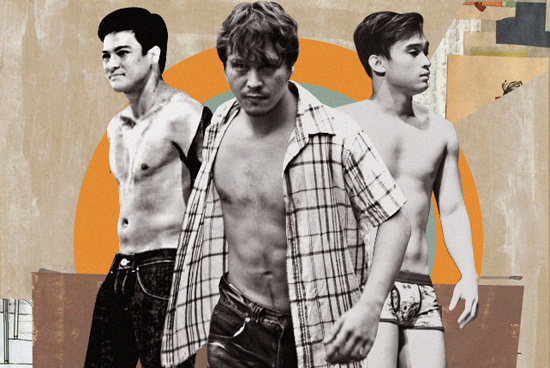 (SPOT.ph) Gone are the days when it was all about sculpted arms and six-pack abs. These days, everyone's talking about the "dad bod," where the only requirement is a cuddly torso. We once put together a list of Pinoy male stars who flaunted their less-than-toned physiques for the cameras, and we're doing it again. Whether they've rocked the dad bod all this time or they steadily grew into it over the years, these 10 stars prove that you don't need to be chiseled to appeal to an audience.
ADVERTISEMENT - CONTINUE READING BELOW
Also read: Abs Not Required: Top 10 Pinoy Male Stars Who Made It Work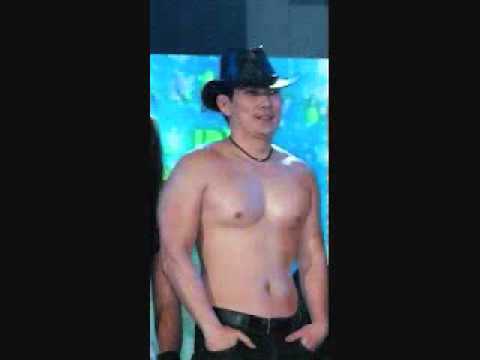 Richard Yap
Shirtless policy: Richard Yap was so charming in the 2012 series Be Careful With My Heart that viewers religiously tuned in to the afternoon soap for over two years. He usually donned a suit when playing Sir Chief, but he also gamely took it off during a visit to Gandang Gabi Vice.
ADVERTISEMENT - CONTINUE READING BELOW
The naked truth: Although he exercises regularly, Papa Chen is solid proof that you don't need abs to make women swoon.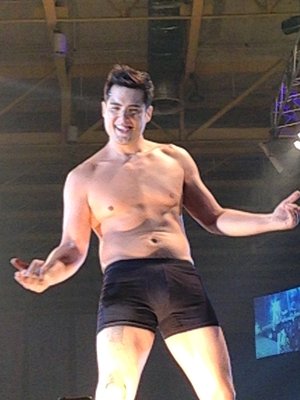 Geoff Eigenmann
Shirtless policy: Geoff's famous last name thrust him into the spotlight, earning him a good handful of roles in TV and films. He showed off his bod in a couple of Hanson ads back in 2009.
ADVERTISEMENT - CONTINUE READING BELOW
The naked truth: Geoff hasn't always been the fittest of actors, but it was in 2013 when he was slapped with a "fat memo" from GMA Network after he noticeably gained weight on television. He took some time off to get fit, then later strutted his stuff at the Cosmo Bachelor Bash in 2014. He didn't have a body as chiseled as the other men on the roster, but his fans didn't care.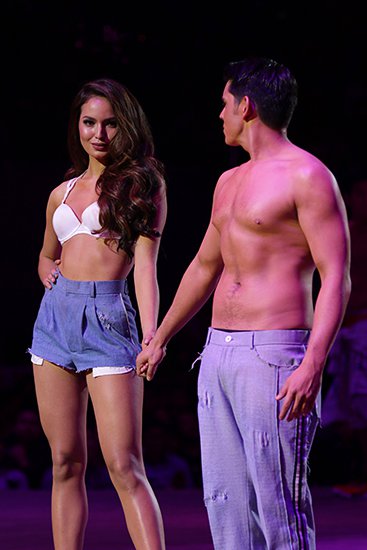 ADVERTISEMENT - CONTINUE READING BELOW
He seems to be sucking it in this photo, but it could also be the angle
Richard Gutierrez
Shirtless policy: Like the many Bench spokespersons that came before him, Richard Gutierrez never had a problem with baring his torso for their annual fashion show.
The naked truth: Since fatherhood, Richard has comfortably settled in the shirtless category that is somewhere between fit and dad bod. His abs or arms aren't defined, but he does have a cool set of pecs, if that counts? Hey, Sarah Lahbati doesn't seem to have a problem with it, and neither should we.
JM De Guzman
Shirtless policy: He isn't as open to disrobing as the other male stars on this list, but he had fans screaming with delight when he appeared at the Cosmo Bachelor Bash in 2012. His comeback movie, That Thing Called Tadhana, also poked fun at his bod when his character refused to show his abs in a spa.
ADVERTISEMENT - CONTINUE READING BELOW
The naked truth: Like a younger Richard Gomez, JM has one of those torsos that are toned enough that not having abs isn't really a problem. That doesn't mean he isn't working at it, though. His Instagram account has the occasional mixed martial arts post, and he once posted a photo captioned with his Tadhana line, "'Pag ako nagka-abs, abangan mo." (Okay, sabi mo 'yan ha.)
ADVERTISEMENT - CONTINUE READING BELOW
Sid Lucero (on the left) with co-star, Cogie Domingo
Sid Lucero
Shirtless policy: This talented actor has never been shy about taking it all off if the role asks for it. The scene you see above is from the 2010 gay film Muli, which is just one of the many projects where he bravely showed off the goods (or lack thereof).
The naked truth: Let's face it, does anyone care that he doesn't have the perfect body? Of course not. His performances were always what mattered.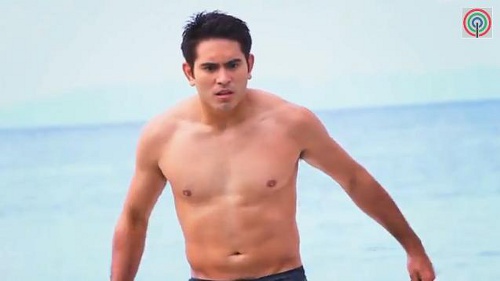 ADVERTISEMENT - CONTINUE READING BELOW
Gerald Anderson
Shirtless policy: Whether he is making eyes at the cameras or frolicking at the beach on his downtime, Gerald Anderson is a guy who isn't afraid to flaunt what he's got. 
The naked truth: Some days, Gerald has abs. Other days, he looks like he's well on the way to having them. Then there was that snippet of him in the Dyesebel trailer (above) where he was, uh, neither. Then again, other promotional material for the show told us otherwise, which means it was either a really bad angle or he just has a really good trainer. His fans swoon over him either way.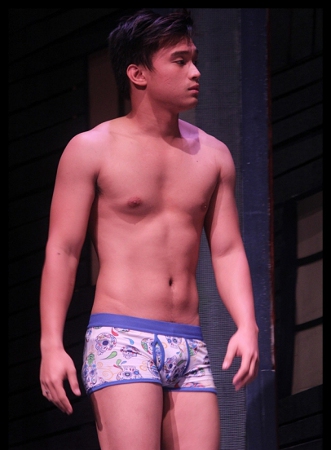 ADVERTISEMENT - CONTINUE READING BELOW
Photo via www.myiloilo.net
Edgar Allan Guzman
Shirtless policy: Before his current stint in ABS-CBN's Your Face Sounds Familiar, EA Guzman starred in PETA's stage adaptation of the Lino Brocka classic, Bona (above). He played an aspiring actor obsessed with fame, and shared plenty of intimate scenes with his co-star, Eugene Domingo. He also took on a daring role in the oddly titled Cinemalaya entry, Ligo na Ü, Lapit na Me.
The naked truth: EA boasts a decent-enough bod, but he's no Ryan Gosling in Crazy, Stupid, Love. (Then again, perhaps no one could ever top "photoshopped" Ryan Gosling.) We're giving him plenty of plus points for not having any qualms about it.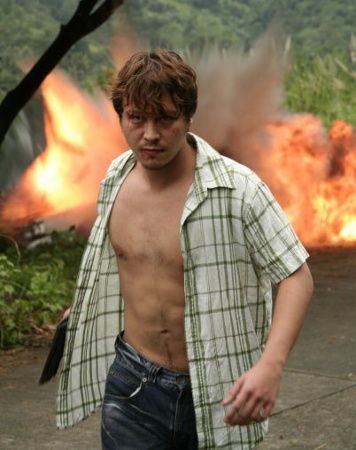 ADVERTISEMENT - CONTINUE READING BELOW
Baron Geisler
Shirtless policy: Baron Geisler is no stranger to controversy and edgy roles. His intensity in projects like Jay in 2008 (where he had a frontal nude scene) made the fact that he didn't have abs practically irrelevant to viewers. It's art! It's commitment to the role, people!
The naked truth: He's never had abs (and he probably never will), but in his case, it never really mattered.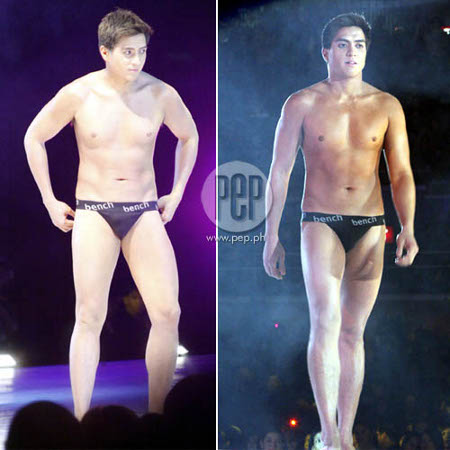 ADVERTISEMENT - CONTINUE READING BELOW
Photo via PEP.ph
Wendell Ramos
Shirtless policy: Underwear model-favorite Wendell Ramos was one of those celebrities who was never afraid to shed his clothes for fans, even if he didn't always boast a six-pack. 
The naked truth: No one cared about the lack of a washboard. You know what everyone did care about? His underwear that often left very little to the imagination.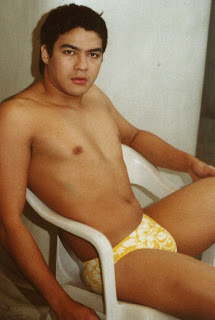 ADVERTISEMENT - CONTINUE READING BELOW
Photo via www.rddantes.com
Jomari Yllana
Shirtless policy: You might remember this former Gwapings member as a model for Bench during the '90s, posing in larger-than-life billboards along the metro. In Jomari's case, the "goods" weren't necessarily his abs, but rather what was going on under those skimpy briefs.
The naked truth: The last time we saw Jomari shirtless was in Bench's fashion show in 2008, where he elicited enthusiastic screams from the audience. These days, he has fully embraced fatherhood with...what else, a dad bod.
Recommended Videos
Load More Stories