Tom Hardy's response to a "sexist" question has people talking
Find out why!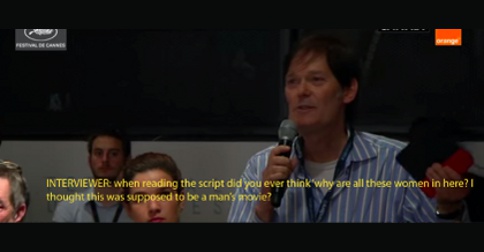 (SPOT.ph) Many people are hailing the adrenaline-fueled Mad Max: Fury Road for its awesome action sequences and female-positive portrayal, with the latter even spawning feminist memes. (Kind of like Ryan Gosling's "Hey Girl" meme.)
Skip to 9:50
Now, people are buzzing about its lead Tom Hardy who was met with a "sexist" question while promoting the movie in the Cannes Film Festival.
ADVERTISEMENT - CONTINUE READING BELOW
The Toronto Star's Peter Howell asked, "Tom, I'll preface my remarks by saying that I have five sisters, a wife, a daughter and a mother so I know what it's like to be outgunned by estrogen. But I just wanted to ask you, as you were reading the script did you ever think 'why are all these women in here. I thought this was supposed to be a man's movie?'"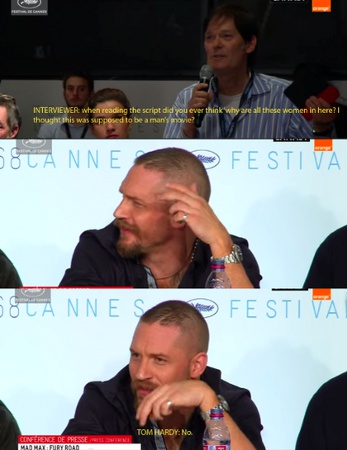 ADVERTISEMENT - CONTINUE READING BELOW
It's the look on his face that has everyone talking
Tom replied, "No, not for one minute." The audience laughed and applauded, and Tom added, "That's kind of obvious. But like, but also in reference to the concept of having a script, that would have been nice."
The reporter later explained to Buzzfeed that his question was "intended to be the opposite of sexism" and said, "I don't think I worded my question very well. Hardy just shrugged it off, although I don't think he was offended by it. I think this article I wrote gives you a better idea of what I was getting at, which was to celebrate the idea of women being cast in traditionally male roles, not to scorn it."
Also read: MOVIE REVIEW: Mad Max: Fury Road
Recommended Videos
Load More Stories