The Lowdown: Rajo Laurel says another designer plagiarized his work, but...
Some people are accusing him of doing the same thing.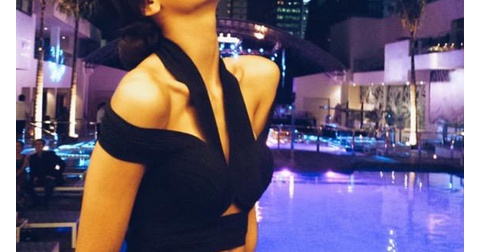 (SPOT.ph) Fashion designer Rajo Laurel called out a young designer named Marielle Garcia of online shop 37 LA for allegedly copying his "Iris" top. She called her version the "Luna."
— Rajo Laurel (@rajolaurel) July 5, 2015
Celebrities Bianca Gonzalez and Divine Lee also called out Garcia via comments on 37 LA's Instagram account. Meanwhile, other comments accused Laurel of allegedly doing the same. Here are some of the instances that were cited.
February 2010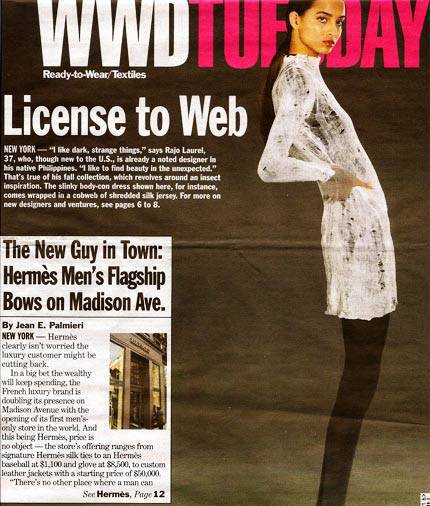 ADVERTISEMENT - CONTINUE READING BELOW
Rajo's "cobweb" body-con dress landed the cover of Women's Wear Daily. Shortly after the news broke, Cebu-based designer Arcy Gayatin went on Facebook and posted an album called, "my 6-year-old cobweb collection," fueling speculations of plagiarism. In a letter to SPOT.ph, she said her concept behind her 2003 collection was "very organic" and came from "an image that struck [her]."
In a later blog post, Laurel explained that the cobweb or "shredding" technique has been used by designers since the '80s.
July 2013
CONTINUE READING BELOW
Recommended Videos
ADVERTISEMENT - CONTINUE READING BELOW
Some commenters said Laurel's "Iris" design looked similar to Australian designer Dion Lee's top from the Spring/Summer 2014 collection. The design was featured in Vogue Australia in July 2013.
However, according to StyleBible.ph, Rajo's top came out a full season before Dion Lee's. Model-host Teresa Herrera wore the top 111 weeks or 2.5 years ago. Marian Rivera was also seen wearing a similar ensemble in July 2013 for FHM's 100 Sexiest.
Meanwhile, another Instagram user also noticed the similarities between the 2002 design of Italian-Belgian fashion designer Anthony Vaccarello and a different dress by Laurel.
July 5, 2015
— Karen Jimeno (@AttyKarenJimeno) July 5, 2015
Flash-forward to present day. Rajo said he consulted his lawyer, Atty. Karen Jimeno, who said that copying of other people's designs is a violation of intellectual property rights.
SPOT.ph asked Atty. Joey Tapia, who practiced art and entertainment law with Volunteer Lawyers for the Arts in New York until July 2014, and this is what she told us: "Our laws are currently untested on this issue. [You could file a case against a designer accused of copying your dress design], but I don't think people find it very cost efficient to litigate such issues at this point. [As opposed to the way it is] in the U.S., if they end up suing huge chains—like Forever 21 had so many issues against them for copying designs by the high-end designers—there's more money involved. Our Intellectual Property mirrors the U.S. in some aspects...[but] we're in a younger stage of development in terms of IP rights protection."
ADVERTISEMENT - CONTINUE READING BELOW

There's also the issue that, depending on the method used and the final design, altering the material of a dress can be considered acceptable innovation rather than flat-out copying.
In the U.S., a TED Talk by Johanna Blakley (above) says that there is very little property protection in the fashion industry. There is trademark protection (or the actual trademark label within a garment, hence the use of logos) but there is "no copyright or patent protection to speak of." Why? Well, according to her, the courts deemed it "utilitarian."
There's still no word on whether Laurel will continue to press charges.
Share this story with your friends!
---
Help us make Spot.ph better!
Take the short survey
Load More Stories