Gab Valenciano says Pinoy showbiz made him feel "worthless"
He's opening up on why he left showbiz.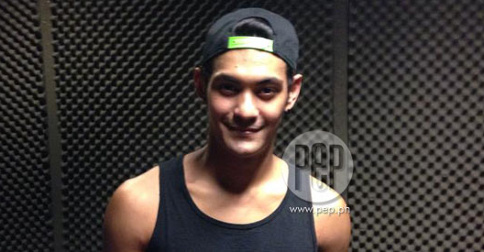 Photo via PEP.ph
(SPOT.ph) Gab Valenciano took to his Facebook account on September 13 to reflect on Philippine showbiz and why he chose to leave for the U.S. in 2012. He didn't mince his (very lengthy) words.
He explained that before he left the country, he was secretly depressed for four years, "drowning in an industry [he] was never really accepted in." He said that during his time in Manila, he was "judged, ridiculed and hated for some of the dumbest reasons ever."
Gab said that he made the "monumental" decision to get out of a system that "mocked" artistry. He wrote:
"[It is] a system that sincerely believes that being light-skinned is a privilege. That talent is nothing but a bonus accessory. That looking good is a much greater necessity than actually being good. That hard work doesn't get you anywhere, it's who you know and how far you're willing to go to live the dream. That the destination is much more relevant than the journey. That your self-worth is based on the number of followers you have. That your every asset is fixated on branding and advertising. That being amazing gets you hits, but doesn't provide you with a life you deserve. That it is okay for corporations to believe in a quantity over quality business model over excellence. That desiring to actually love what you do comes with a hefty price tag."
Although he said that he will never forget his Pinoy roots, he admitted that he didn't owe local showbiz a thing, saying, "The entertainment industry in the Philippines made me feel like one of the most worthless artists in the history of artists, and I'm sure many more can empathize but can't speak out."
ADVERTISEMENT - CONTINUE READING BELOW
He also cited the observations of a Filipino who was born and raised in Los Angeles, saying:
"He asked, 'Are Filipino celebrities really that egotistical? Like, they sincerely believe that the world revolves around them?' I was stunned. I may have laughed it off, but it did make sense. So I asked why the question was asked. He mentioned that every time he deals with celebrities from the Philippines, they show a very strong sense of rudeness when he fails to recognize or know who they are, and walk around the streets of L.A. feeling like the kings and queens of life.
CONTINUE READING BELOW
Recommended Videos
Mind you, one of his clients is Kendall Jenner. Who apparently drives herself to work, shops and dines by herself at times and does all her errands on her own. She walked into his tiny office, alone with no entourage whatsoever, and asked if they could work together. This says it all."
According to Gab, he wrote his post for those who felt the same way, saying:
"You feel like the fire burning in you is dying because your passion isn't fueled up or supported by your very own country and countrymen. You deserve so much more and the only way to heal yourself is by making life-changing decisions. Step out of your comfort zone. Travel. Explore. Be brave. Meet new people. Jump out of a plane. Learn different cultures. Don't be so freaking close minded. Traffic and corruption sucks? Stop complaining. Do something about it. Be willing to risk it all."
ADVERTISEMENT - CONTINUE READING BELOW
Gab ended his post by discouraging negative replies, telling them to "take it somewhere else."
Share this story with your friends!
---
Help us make Spot.ph better!
Take the short survey
Load More Stories