10 Funny Tweets From Maine Mendoza That We Can All Relate To
She just gets us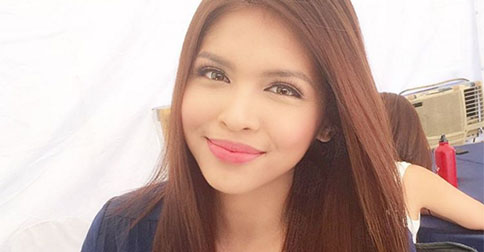 Photo via Krist Bansuelo's Instagram account
(SPOT.ph) With all of Maine Mendoza's recent achievements, including a sold-out Eat Bulaga concert at the Philippine Concert Arena and a long string of endorsements (we hear she's the new face for Belo), it's easy to forget that she was just a normal girl thrust into showbiz.
ADVERTISEMENT - CONTINUE READING BELOW
Still, her Twitter account begs to differ. We found 10 funny tweets from Yaya Dub that will remind you she's (still) just like us.
On being swamped with work:
— Maine Mendoza (@mainedcm) October 19, 2015
On the perils of being a girl:
— Maine Mendoza (@mainedcm) September 21, 2015
On awkward moments:
— Maine Mendoza (@mainedcm) October 14, 2015
On staying positive:
— Maine Mendoza (@mainedcm) October 14, 2015
On why dogs are awesome:
— Maine Mendoza (@mainedcm) October 11, 2015
On figuring out how the heck someone uses this thing:
— Maine Mendoza (@mainedcm) October 2, 2015
On this super special skill:
— Maine Mendoza (@mainedcm) September 24, 2015
On unwanted visitors:
— Maine Mendoza (@mainedcm) September 25, 2015
On food:
— Maine Mendoza (@mainedcm) September 21, 2015
On traffic:
— Maine Mendoza (@mainedcm) August 29, 2015
Also read:
Maine Mendoza's inspiring IG post is a perfect start to your week
10 Celebrity #AlDub Fans That Will Surprise You
Recommended Videos
Load More Stories