10 Mushiest Quotes From Celebrities on Social Media
The cheesiest, sweetest posts on social media that will make you giddy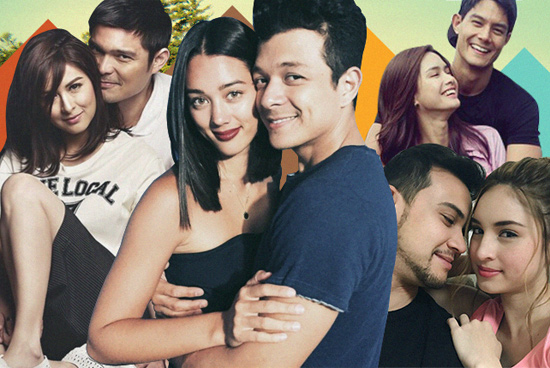 (SPOT.ph) Yes, it's true: Guys have feelings, and that's more than okay. We're so used to the idea of a macho man that the possibility of finding a sweet guy who will unashamedly declare his love is limited to just the movies...until now. We found 10 celebrities who aren't afraid to get cheesy and romantic via social media. Be warned—it gets really mushy in here.
ADVERTISEMENT - CONTINUE READING BELOW
Also read:
Top 10 Sweetest Celebrity Wedding Videos (2015 Edition)
10 Sweetest Celebrity Wedding Vows
10 Celebrity LGBT Couples We Love
10 Love Lessons from Celebrity Couples
10 Celebrity Couples That Will Surprise You
Chito Miranda
Mushiest quote: "She is my kryptonite. She is my bottomless can of spinach. She is my best friend."
It's hard to choose one mushy line from the Parokya Ni Edgar frontman when there's just so many. (This Facebook compilation should give you a better idea.) It just goes to show even a musician with a bad boy image can have a soft side.
Daniel Matsunaga
Mushiest quote: "I've always gone through life wanting to see the world, discover new things, and gain every experience along the way. But now I realized that what I want even more is to go through life and share every moment with you."
Daniel Matsunaga has never been one to shy away from expressing his feelings, even before they confirmed their relationship. His Instagram account is full of sweet and cheesy posts addressed to his girlfriend and Be My Lady co-star, Erich Gonzales.
ADVERTISEMENT - CONTINUE READING BELOW
Dingdong Dantes
Mushiest quote: "I used to do this alone, right around this time of the year. Not anymore."
We love couples who have their own special traditions! Take Dingdong Dantes, for instance, who took this photo when they traveled to Spain together.
Billy Crawford
Mushiest quote: "She makes me smile and that's all I'll ever want."
Billy Crawford's Instagram is peppered with plenty of cute posts with his girlfriend, Coleen Garcia. Plus, how cute is his #bosslady hashtag for her?!!
GP Reyes
Mushiest quote: "...And as much as I wanna take another embarrassingly cute sleeping photo of my two loves passed out here beside me... Lemme just post this photo. And tell them while they're still in dreamland, just how much I love them, how I am grateful for them, and how I will continue to commit to being the best father and husband I can be."
Who doesn't love a family man? As busy as GP Reyes may be with all his clubs and restaurants, he always makes it a point to spend quality time with his wife, Andi Manzano, and their daughter, Olivia.
ADVERTISEMENT - CONTINUE READING BELOW
Jim Bacarro
Mushiest quote: "I will love you in this life and the next, even when we're cats."
Anyone who has watched musicians Jim Bacarro and Saab Magalona's awesome wedding video will know how adorably geeky these two can get. Sure enough, Jim's sweet captions for Saab are both unconventional and swoon-worthy.
Drew Arellano
Mushiest quote: "Thank you for making my life a living dream filled with your unconditional love and unwavering support. Trials and tribulations are small forgettable humps compared to the happiness you constantly shower on me."
Whether he's scaling mountains, running marathons, or going on vacation, Drew Arellano isn't afraid to get mushy for his equally adventurous wife, Iya.
John Prats
Mushiest quote: "I love being married. It's so great to find that one special person you want to annoy for the rest of your life."
It's no surprise that John Prats is big on online PDA, considering he planned an elaborate and very public proposal to Isabel Oli.
ADVERTISEMENT - CONTINUE READING BELOW
Jericho Rosales
Mushiest line: "Jackpot."
Sometimes, you don't need long-winded paragraphs to be romantic. Amid Jericho Rosales' picture-perfect Instagram posts, you'll find plenty of sweet shots of (and with) his gorgeous wife, Kim Jones.
Luis Manzano
Mushiest line: "Food tastes better when I'm with you."
Fact: A relationship is a billion times more awesome when you can eat anything and everything together.
Also read:
Top 10 Sweetest Celebrity Wedding Videos (2015 Edition)
10 Sweetest Celebrity Wedding Vows
10 Celebrity LGBT Couples We Love
10 Love Lessons from Celebrity Couples
10 Celebrity Couples That Will Surprise You
Recommended Videos
Load More Stories