Director Jerrold Tarog says there is no Heneral Luna among political candidates
He clarifies that the film is not endorsing anyone for the May elections.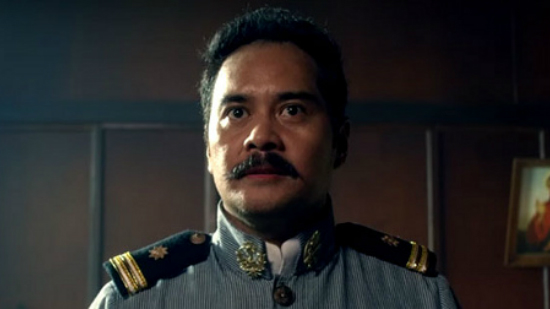 (SPOT.ph) Heneral Luna, the historical blockbuster tagged as "a work of fiction based on facts," shows a determined, tough-talking Gen. Antonio Luna. The depiction of the general's brash character and nationalistic fervor has inspired people to compare him to their favorite candidates for the May 2016 elections, prompting the film's director, Jerrold Tarog, to weigh in on the matter.
ADVERTISEMENT - CONTINUE READING BELOW
CONTINUE READING BELOW
Recommended Videos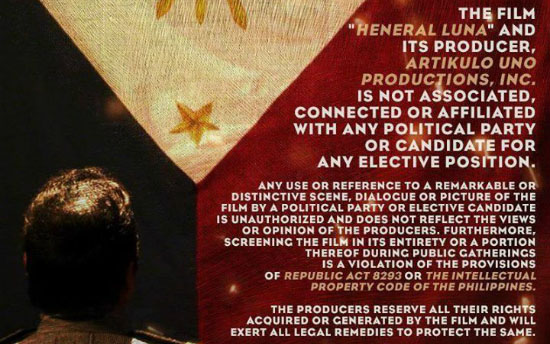 In the Facebook note "There Is No Modern Day Heneral Luna," Tarog emphasizes that the general existed "in a different time under different circumstances." The director comments on the tendency to blur the lines between film and reality, saying, "The idea of picking the best traits of a movie hero and attaching it to a real person you believe in is part of a sickness that's been with us for a long time."
ADVERTISEMENT - CONTINUE READING BELOW
He writes, "You may see Heneral Luna's positive traits in your candidate but that is what psychologists call confirmation bias. You ignore the rest of the data because you want something to be true. Remember that Antonio Luna failed miserably not simply because of his fellow Filipinos, but also because of himself. He had tragic flaws that made his failure almost inevitable, and we're not just talking about his puñetas."
The director stresses another point by writing, "Whoever you choose to support, remember that the job of cleaning up this country falls on your hands as well." He then encourages the voters to think hard about choosing their candidates. "Who do you want to show to the rest of the world as your choice, your example of a good Filipino?" he asks. Tarog ends the note with a challenge: "How are you going to be useful to society after the election?"
ADVERTISEMENT - CONTINUE READING BELOW
Photo from Jerrold Tarog's Facebook page
Load More Stories