Robin Padilla says he didn't violate rules because he can't vote
The action star was criticized for allegedly posting a photo of his election ballot.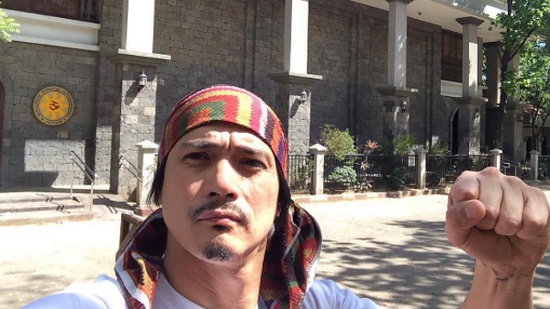 Photo via Robin Padilla's Instagram account
(SPOT.ph) In an Instagram post on May 10, Robin Padilla released a statement from his legal counsel regarding his alleged violation of COMELEC rules. The action star was under fire for posting a now-deleted photo of a shaded ballot during election day.
His statement said that the photograph was neither an official ballot nor taken inside a precinct. It also said that he is "legally barred" from exercising his right to vote. In the Instagram post's caption, Robin explained that he was convicted for 21 years due to illegal possession of firearms in 1995. After serving several years in prison, he was granted conditional pardon in 1998.
ADVERTISEMENT - CONTINUE READING BELOW
"Presently I am still in conditional pardon without any civil rights...[In 2013] this government took away my right to bear arms and left me defenseless against evil and political gangsters and now 2016 elections came, [leaving] me without any voting rights," he wrote. He also called on the COMELEC to arrest him if his claims are proven otherwise.
In an earlier Instagram post, Mariel Rodriguez came to her husband's defense. She also drew flak after wearing a shirt endorsing Rodrigo Duterte while casting her vote. However, she maintained that the didn't break rules because "DU30 is not [Duterte's] name." Both Mariel and Robin are avid supporters of the presidential candidate.
Also read: Mariel Rodriguez insists she did not break rules, says DU30 is not Duterte's name
Recommended Videos
Load More Stories