Lea Salonga draws flak over Marcos and Martial Law posts
It all started with a reply on her Facebook page.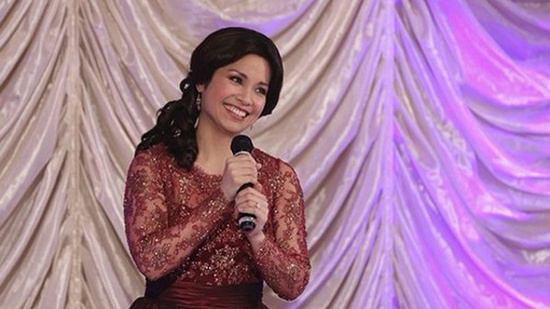 (SPOT.ph) As election season winds down to a close, the vice presidential race, as well as subsequent Marcos-related debates on social media, continue to heat up. Lea Salonga, in particular, recently drew flak from some of her fans over her comments about the Marcos family.
It all started with a Facebook user asking Lea about her "stand" on the Marcoses, to which she replied, "They have always been kind to me and my family." She added that while people have different political beliefs, she "will not disrespect" them. She then cited her personal experience as a budding 10-year-old singer who performed at the Palace, which led to her dreams of performing on an international stage.
ADVERTISEMENT - CONTINUE READING BELOW
— Shanice Garcia (@shanicegarcia) May 15, 2016
Her comments soon gained traction online, and some of her Twitter followers responded to her post. However, she pointed out that despite her personal experience, she wasn't denying the experiences of Martial Law victims.
— Eugenie Huibonhoa (@eugenienicole) May 15, 2016
— Lea Salonga (@MsLeaSalonga) May 15, 2016
— Lea Salonga (@MsLeaSalonga) May 15, 2016
— Lea Salonga (@MsLeaSalonga) May 15, 2016
— Lea Salonga (@MsLeaSalonga) May 15, 2016
— Lea Salonga (@MsLeaSalonga) May 15, 2016
— Lea Salonga (@MsLeaSalonga) May 15, 2016
She eventually ended the conversation, saying:
— Lea Salonga (@MsLeaSalonga) May 15, 2016
Also read: Martial Law for Millennials
Recommended Videos
Load More Stories