LOOK: Vicki Belo and Hayden Kho's Breathtaking Wedding Venues Are So IG-Worthy
...and definitely worth a visit!
(SPOT.ph) Celebrity couple Hayden Kho and Vicki Belo's Paris wedding was the talk of the town over the weekend—and for good reason. From the star-studded guest list to her beautiful dresses, it's easy to see why their wedding hashtag dominated social media.
Their breathtaking wedding venues, however, deserve just as much love. The nuptials took place at the American Church in Paris, whose convenient location is already a tourist's dream in itself.
The church is just a stone's throw away from the Eiffel Tower, and stands along the River Seine; look across the river, and you'll see the historic Arc de Triomphe and the Concorde.
The church's lengthy history dates back to 1814, and is the first American church established outside of the U.S. Its present location in 65 Quai d'Orsay was first built in 1926, and features a 15th Century Gothic design.
The church, which can accommodate about 700 people in total, is divided into three parts: The narthex (entryway), the nave (which houses the pews), and the chancel (the front of the church). The chancel's main highlight is the ornately designed organ, reportedly carved for over 900 hours by a master craftsman.
ADVERTISEMENT - CONTINUE READING BELOW
Head to the nave facing the back of the church to gaze at the stained glass windows. Two of these are called the Tiffany windows, crafted by American artist and designer Louis Comfort Tiffany. These two windows, depicting an angel holding the Bible and another folding its hands in "contemplation," are classified as national monuments by the French government.
The celebrity couple's reception venue is equally as grandiose, taking place at the Opéra National de Paris - Palais Garnier. The 19th Century structure is an architectural marvel that dates back to 1875 and commissioned by Napoleon III.
Visitors are immediately greeted by the Bassin de la Pythie, which leads to the magnificent, marbled Grand Escalier: a massive double staircase where Vicki and Hayden had their romantic first dance.
ADVERTISEMENT - CONTINUE READING BELOW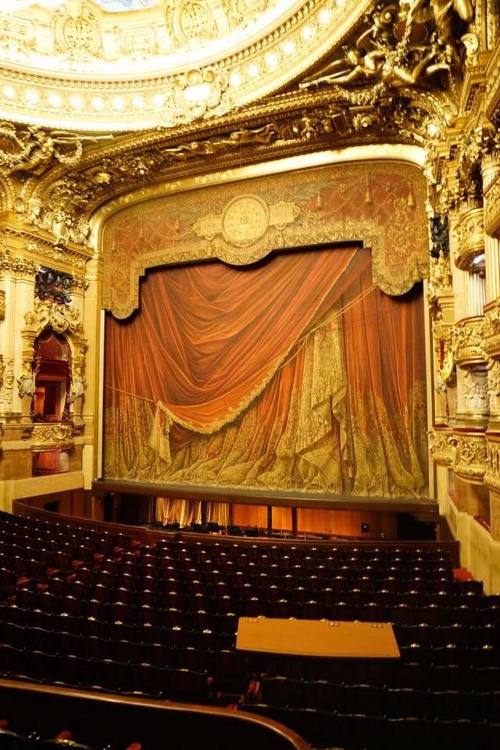 The auditorium features a "horseshoe" shape, designed so that the audience can see and "be seen." Its structure, shrouded in marble, stucco, and velvet, supports the eight-ton weight of the crystal chandelier.
The actual venue, set up by event designer and stylist Robert Blancaflor, is housed within the gilded Grand Foyer, originally created as a drawing room for Paris society. Its awe-inspiring ceiling was painted by Paul-Jacques-Aimé Baudry and depicts different moments in the history of music.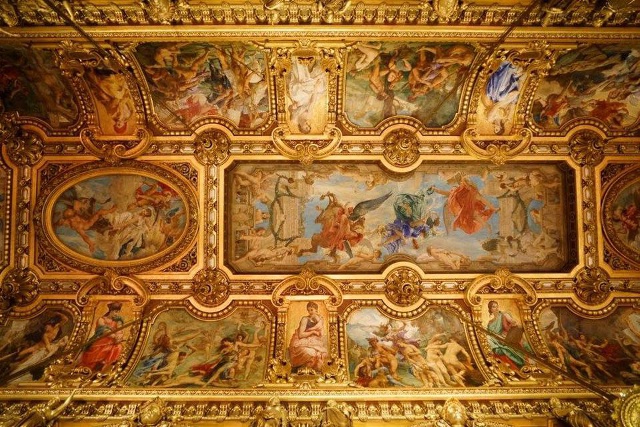 ADVERTISEMENT - CONTINUE READING BELOW
When you're done ooh-ing and aah-ing at all the incredible architecture, head to the nearby Musée d'Orsay and the always-stunning Musée du Louvre for a taste of art and culture. Just be sure you're ready to brave the long lines!
Load More Stories