KC Concepcion's New Jewelry Collection Tells a Story
The celebrity scion opens up about how her love for jewelry materialized.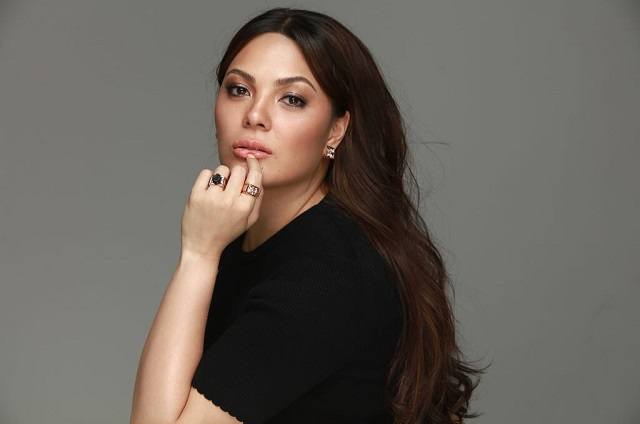 (SPOT.ph) "I'm a lover of jewelry," KC Concepcion says, straight to the point about why she wanted to create her own line of jewelry. The first collection of Avec Moi by Kristina only has 26 handcrafted, unique pieces. She might have only started designing the pieces in 2017, but she admits she's loved jewelry since she was young. "The women in my family have this love for jewelry, beauty, and fashion. And I would always design for myself. So, I would take my grandma's stones and I would make them into my own. But I would never tell people," she reveals.
"I'm picky with jewelry and I love accessorizing. Kahit na I'm in a T-shirt or jeans lang, I'm always accessorizing," she says. And so, she decided to start her own line, choosing the rose as her symbol. "It's my favorite flower. So sabi ko if there's something na simbolo ko, it's the rose." But the pieces aren't just simply roses.
ADVERTISEMENT - CONTINUE READING BELOW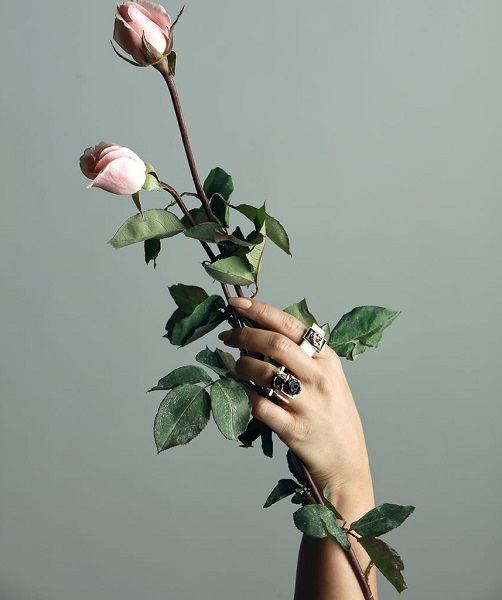 Look closer and you'll see that they also have a touch of the architectural characteristics of Paris, where she lived while studying. "I think if you see the roses it's very Art Deco [and] Art Nouveau, which I think might have been influenced by living in Paris and growing up there from the time I was turning 18 until turning 24. So I think it came out in some of the pieces." She used this inspiration to work with precious metals because, as she says, "It's something that I feel will last a long time and they're never-changing."
These similarities also go beyond the look of the pieces. "In that sense, the city of Paris is never the same. Every time I go back, it feels exactly the way I left it. But the stories change. It's like when you wear a piece of jewelry, your life changes, but the pieces stay the same."
CONTINUE READING BELOW
Recommended Videos
What might make the wearer feel even more special is that the pieces are literally one-of-a-kind since they're all handcrafted and it takes one month to finish each one. "They're marked: One over one. So, only you have that." She reveals that there are a lot of people who tell her what they like and request the same thing for themselves. "[Ang] sabi ko, make a special order, give me your budget, and I'll make one for you." In fact, she already has orders lined up for future pieces. "I currently have around 10 special orders already. I just keep getting by the hour!"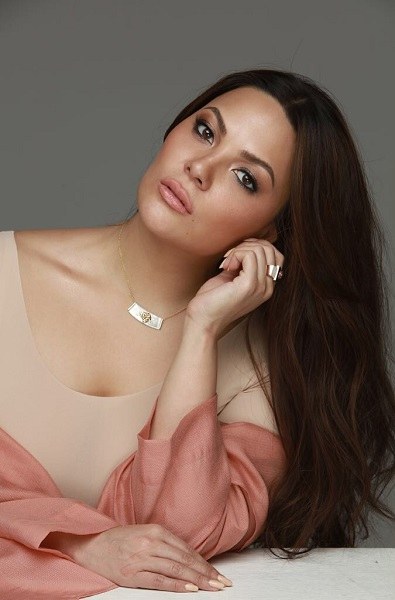 Even the colors she chose for her pieces have a story. "I wanted something natural, something [related to] nature. I love green, currently—it's fresh. It feels like plants, like life, and wealth," she jokes. As for white, she says it's like a fresh pop of color. The black altogether has a different meaning. "The black roses were the last to arrive. Parang I realized it was too pretty—it's not representative of life. You need a little bit of strength, a little bit of imperfection, and a little dirt in life. And that kinda gives it like the masculine, strong edge to the more feminine pieces. It's like a woman, it can be strong and gentle at the same time."
ADVERTISEMENT - CONTINUE READING BELOW
It's pretty apt that she launched her first-ever collection on International Women's Month. "It was actually a coincidence," she admits. "I actually started in May or June last year. And then we just thought, 'Should I wait for my birthday or should I just launch it on International Women's Month?' But then they realized that it would be the best time to do so." Plus, she says, "It's spring time! Although it's summer year-round in the Philippines."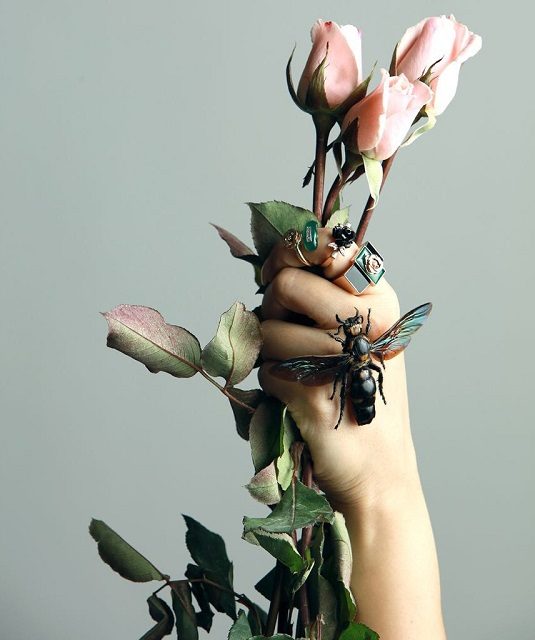 This is her first collection, but by the night before the launch, all 26 pieces have been purchased or reserved. "I got the last call for the last piece last night," she shares. And to celebrate, she arranged for a way to thank those who supported her. "So, we decided to [host] an appreciation dinner. There's a dinner of about 35 special guests and buyers and the floor will be filled with rose petals," she says. "We created a dinner that's rose-infused for close family and friends, people who've reserved, or the buyers are going to be there tonight." For KC, this is not just the beginning of her passion for jewelry taking physical form, but also the beginning of each piece's story with their new owners. "It's like my thank-you treat to everyone who bought. It makes them feel special. Just to jumpstart the story of their pieces."
ADVERTISEMENT - CONTINUE READING BELOW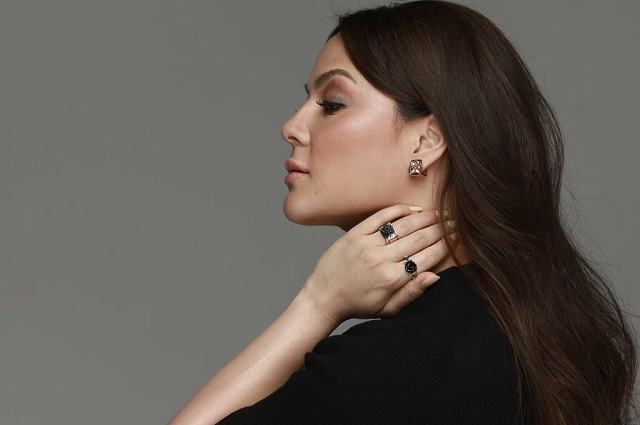 KC has her own story to tell and that's also what she wants those who buy her new line to feel, especially since she has plans of making new pieces that are more accesible to everyone. "[I want them to feel] that it's their own. And that you know, they should wear this in all different times of their life. And one piece will have a story. Just like [how] my grandma left her pieces with me, it tells the story of my love for her and what kind of woman she was," she shares. "It's so personal, you bring it with you wherever you go. It's the stories that happen in your life—they're with you during these times."
Share this story with your friends!
---
Help us make Spot.ph better!
Take the short survey
Load More Stories