10 Classic Pinoy Love Teams From the Golden Age of Cinema
Meet the pairs who made our grandparents believe in love.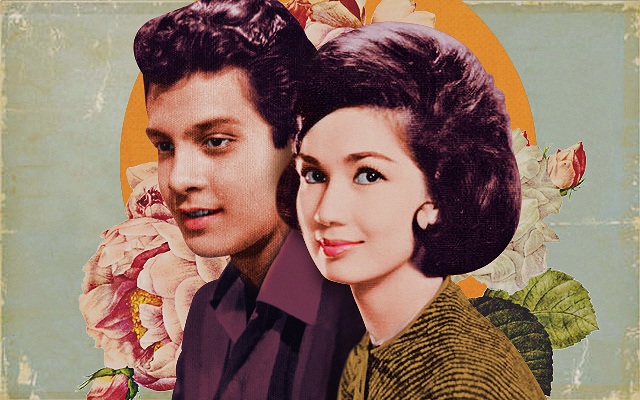 (SPOT.ph) Before James and Nadine, Dingdong and Marian, or even Sharon and Gabby, there were the lovers on the silver screen during the Golden Age of Philippine Cinema. Although only a few remember the magic of it all, the 1940s to the late 1960s was a time marked by a rapid expansion of the local film industry. Inspired by the Hollywood post-war boom, newly established movie studios such as Sampaguita and LVN Pictures wasted no time trying to find the country's answer to Cary Grant or Marilyn Monroe. The era saw the birth not just of bonafide movie stars, but also a slew of love teams that made hordes giggle and blush in their cinema seats. Here are 10 pairs from the period that still don't fail to make us feel kilig in the present day.
ADVERTISEMENT - CONTINUE READING BELOW
CONTINUE READING BELOW
Recommended Videos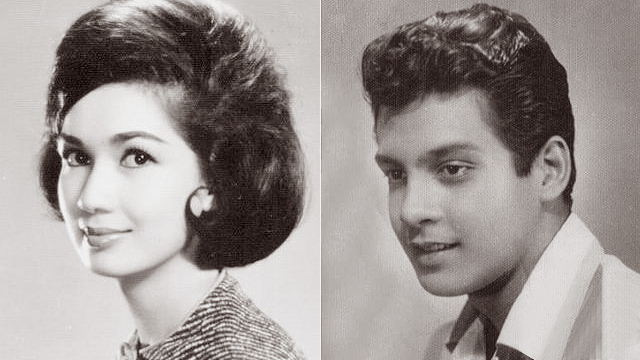 Susan Roces and Fernando Poe, Jr.
Of course, it was only natural that the "King of Philippine Movies" and one of the industry's greatest beauties would end up together. Nicknamed "Ronnie and Susan" by their fans, the duo wowed audiences in films such as Langit at Lupa (1967), Magpakailan Man (1968), and Tanging Ikaw (1968). The onscreen spark eventually led to a much-publicized marriage—now, you can even watch the restored version of their wedding video online!
ADVERTISEMENT - CONTINUE READING BELOW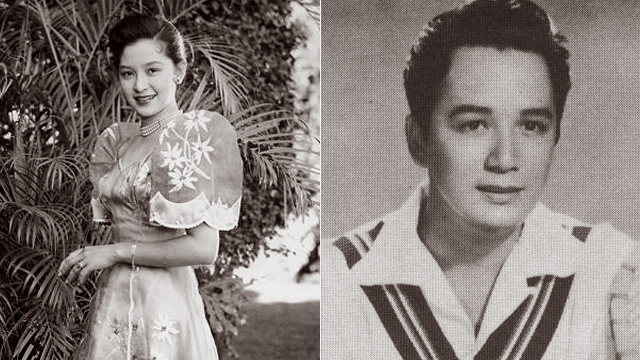 Nida Blanca and Nestor de Villa
If anything, these two know how to put on a show. Having starred in several movie musicals of the period, Nida and Nestor were essentially the local version of Fred Astaire and Ginger Rogers. The duo sang and danced their way through movies such as Squatters (1953) and Waray-Waray (1954), and their bright energy and chemistry never failed to make moviegoers smile.
ADVERTISEMENT - CONTINUE READING BELOW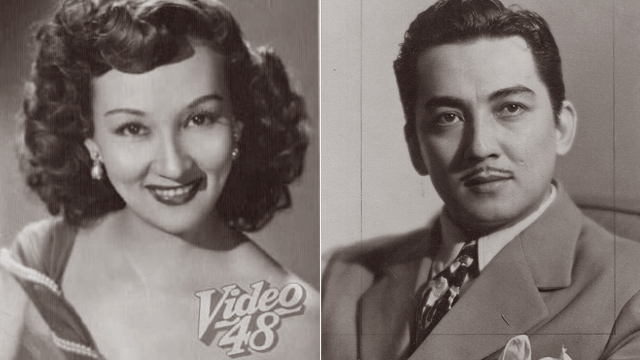 Carmen Rosales and Rogelio dela Rosa
Affectionately referred to as "Mameng" and "Roger" by their fans, Carmen and Rogelio were two of the biggest stars during the pre- and post-war period. Although both had their respective spouses, their good looks and lilting singing voices charmed audiences in dramas such as Takipsilim (1939), Colegiala (1940), and Mameng, Iniibig Kita (1947).
ADVERTISEMENT - CONTINUE READING BELOW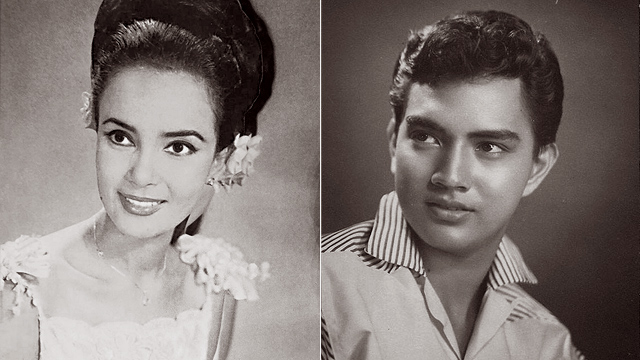 Amalia Fuentes and Romeo Vasquez
Dubbed "The Elizabeth Taylor of the Philippines," the stunning Amalia Fuentes found her match in the dashing '60s matinee idol Romeo Vasquez. The pair made audiences swoon in romances such as 28 De Mayo (1960), Ako'y Iyong-Iyo (1963), and Sapagka't Ikaw Ay Akin (1965). The love team eventually got married and had a daughter, the late Liezl Martinez.
ADVERTISEMENT - CONTINUE READING BELOW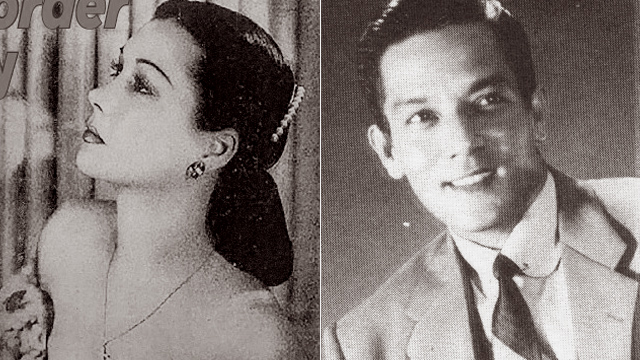 Rosa del Rosario and Leopoldo Salcedo
Both Rosa and Leopoldo were already big stars in their own right in the late 1930s—in fact, the dashing Leopoldo was best known for his portrayal of Macario Sakay in Sakay (1939). But their chemistry in Gamu-Gamong Naging Lawin (1937) proved to be so popular with filmgoers that their studio LVN finally decided to pair them up together. The pairing would go on to create box-office hits such as Biyaya ni Bathala (1938) and Ilang-Ilang (1941).
ADVERTISEMENT - CONTINUE READING BELOW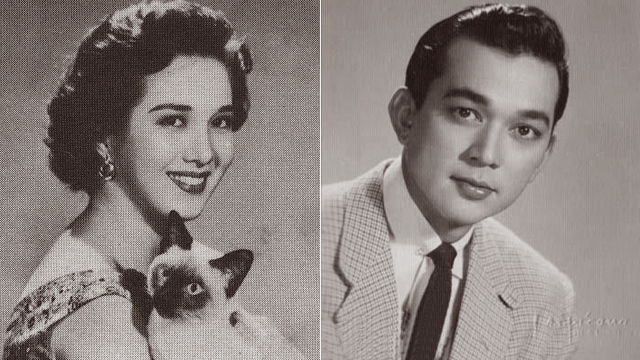 Tita Duran and Pancho Magalona
If there was one thing Tita and Pancho knew how to do excellently, it was dancing. The pair would tap-dance and cha-cha their way through flicks such as Dahil sa Iyo (1948), Sa Isang Sulyap Mo Tita (1953), and Bella Filipina (1956). They would eventually get married and have a son, who'd grow up to be famed rapper Francis Magalona.
ADVERTISEMENT - CONTINUE READING BELOW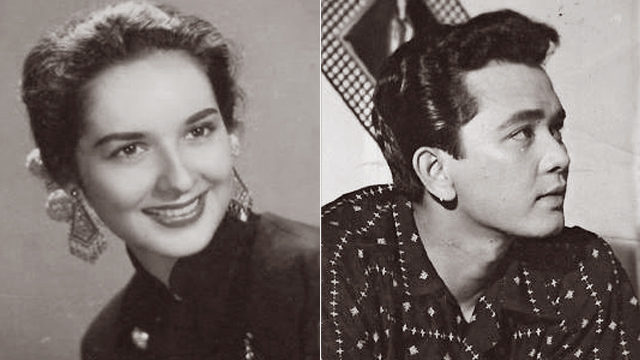 Gloria Romero and Luis Gonzales
You may know Gloria Romero as the lola in today's teleseryes and films, but back in the 1950s, she was one of Sampaguita's most beautiful leading ladies. Paired with the equally handsome Luis Gonzales, the duo starred in films such as Hootsy-Kootsy (1955), Alaalang Banal (1958), and Sinisinta Kita (1963).
ADVERTISEMENT - CONTINUE READING BELOW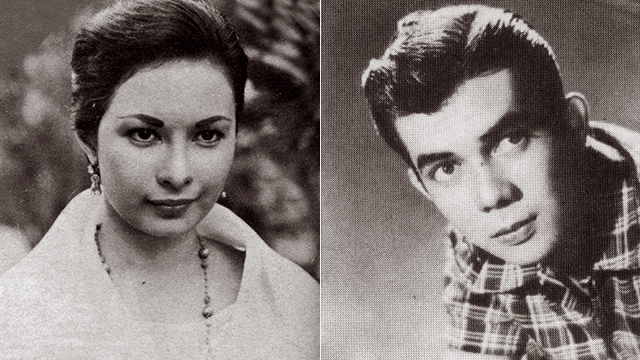 Charito Solis and Leroy Salvador
Think of this pair as the 1950s version of Sarah Geronimo and John Lloyd Cruz' tandem. Both stars were immensely attractive, and their natural wit and humor made them star in a slew of romantic comedies, such as Charito, I Love You! (1956), Malvarosa (1958), and Emily (1959).
ADVERTISEMENT - CONTINUE READING BELOW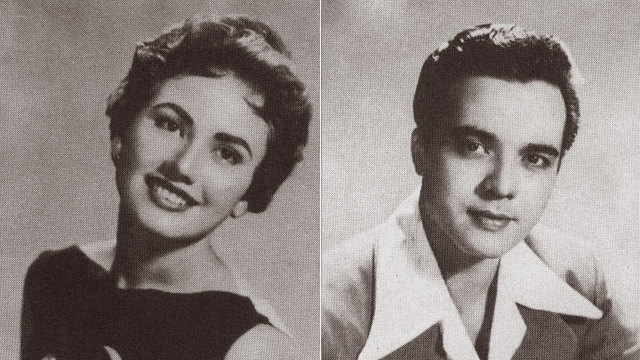 Delia Razon and Mario Montenegro
Just as we are fascinated with period films like the Pirates of the Carribean series, local film audiences from the post-war period were all about swashbucking costume dramas. Delia and Mario arguably were the most notable stars of this genre, where the former would usually play an imprisoned princess and the latter the dashing prince who'd save her from peril. The pair starred in hit period dramas like Prinsipe Amante (1950), Rodrigo de Villa (1952), and 12 Pares (1954), and made their home studio LVN more prominent in the process.
ADVERTISEMENT - CONTINUE READING BELOW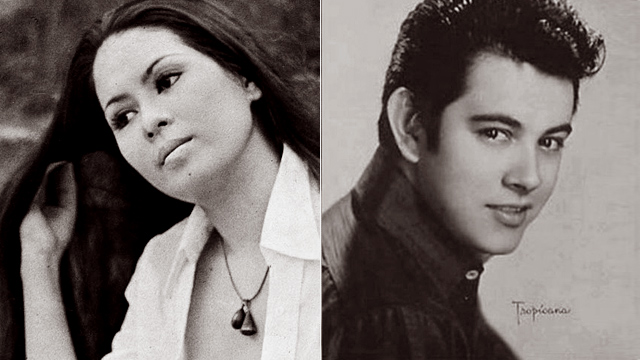 Annabelle Rama and Eddie Gutierrez
Although they technically aren't a love team in the strictest sense of the word (they never starred in a film together), it's hard to ignore the enduring legacy of this showbiz power couple. As a young girl, Annabelle was one of the adoring fans of the matinee idol, then known as the "Elvis Presley of the Philippines." Later on, when she broke into showbiz through, ahem, risky film roles, Eddie took notice of her striking beauty and vivacity. The pair would eventually get married and give birth to Ruffa,  Rocky, Richard, and Raymond—and the rest is history.
ADVERTISEMENT - CONTINUE READING BELOW
Load More Stories