Event

Curated by Federico De Vera

This event has ended

Ayala Museum, Makati Avenue corner De La Rosa Street, Greenbelt Park, Makati City

Over 300 pieces of Manila's finest art objects, coming from public and private collections, will be on display at the Ayala Museum. The selected pieces are curated by renowned New York-based jeweler, exhibition designer, merchant, collector, and publisher Federico de Vera. It includes sought-after works such as Alfredo Esquillo's "Daang Ligid Krus," and Winner Jumalon's "Second Life Portrait."

;

Close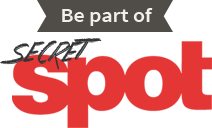 Almost done!
To complete your subscription,
please click the link in the email we just sent you.
is already subscribed to list SPOT.ph
Get access to exclusive offers and first-hand info on what's worth trying, tasting, or doing in the Metro!
Close