Event

BGC Arts Center Festival

This event has ended

BGC Arts Center, 26th Street, Bonifacio Global City

Artists and art enthusiasts in the Metro will end the year with a bang through another edition of the BGC Arts Center Festival. From November 24 to 26, the newly built BGC Arts Center will feature plays, dance shows, musicals, workshops, and an art market. 

Organizer:

Bonifacio Art Foundation, Inc.

;

Close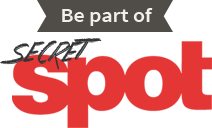 Almost done!
To complete your subscription,
please click the link in the email we just sent you.
is already subscribed to list SPOT.ph
Get access to exclusive offers and first-hand info on what's worth trying, tasting, or doing in the Metro!
Close