Event

Battle Royale with DJ Nobu and DJ Krush

This event has ended

Black Market, Warehouse 5, La Fuerza Compound 2, Sabio Street, Makati City

Why you should go: Black Market, Circus Tokyo and Circus Osaka present the regal battle of two of Japan's best DJs! Watch DJ Nobu and DJ Krush play back-to-back for one unforgettable night!

Other details: Gates open 10 p.m. Ticket costs P1,500 to see them both!

Performers:

DJ Nobu and DJ Krush

;

Close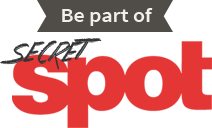 Almost done!
To complete your subscription,
please click the link in the email we just sent you.
is already subscribed to list SPOT.ph
Get access to exclusive offers and first-hand info on what's worth trying, tasting, or doing in the Metro!
Close