Running late on your Christmas shopping for the kids? BPI cardholders get up to 80% off when you shop on November 16 at Glorietta 1. No card? No worries, because you can get 70% off when you shop from November 17 to 20 at the Glorietta Activity Center.

;

Close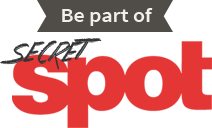 Almost done!
To complete your subscription,
please click the link in the email we just sent you.
is already subscribed to list SPOT.ph
Get access to exclusive offers and first-hand info on what's worth trying, tasting, or doing in the Metro!
Close