What We Ate During Iron Chef Geoffrey Zakarian's Manila Feast
SPOT.ph blogger Yvette Tan and her take on the acclaimed chef's risky combinations.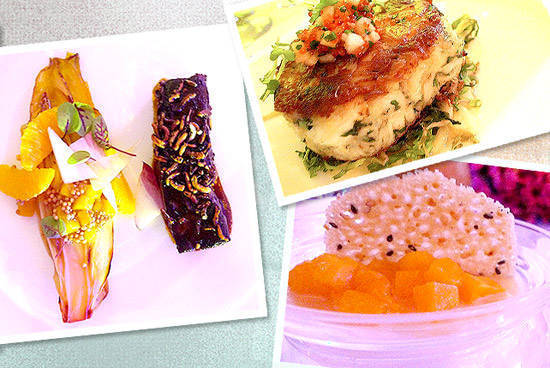 (SPOT.ph) It was interesting to see how Chef Geoffrey Zakarian's mind works. The Iron Chef was in Manila for Feast of Colours, a gala dinner on March 20 for the benefit of the Philippine Disaster Recovery Foundation (PDRF), a private organization geared towards calamity relief and rehabilitation in the country.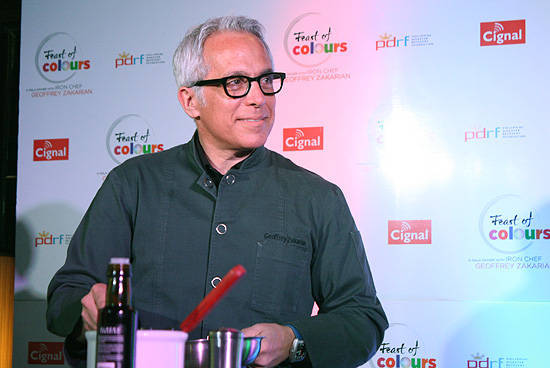 For the five-course menu he prepared, Zakarian tried to incorporate Filipino elements in his cooking. The world-renowned culinary personality, winner of The Next Iron Chef Season 4 and chef-owner of award-winning restaurants in New York, Miami, and Atlantic City, adopts a style that incorporates full use of taste and texture. He pushes the boundaries and takes risks in the name of creativity.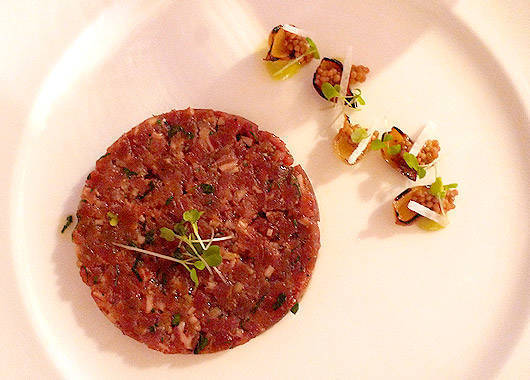 The Tartare of Prime Beef, for example, comes with gochujang (a spicy condiment from Korea made of rice, chili, and soy beans), avocado, mustard seed. The gochujang added an extra layer of umami to the raw beef while the onion, avocado, and mustard seed provided a sweetish counterpoint to the savory beef.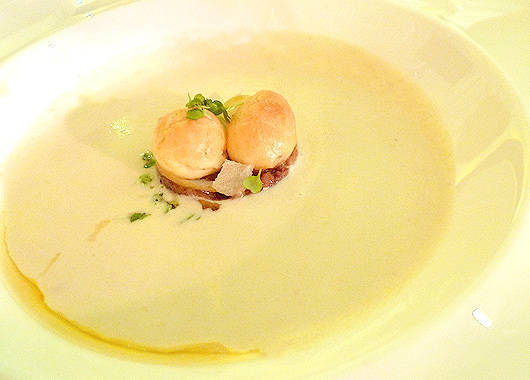 The Veloute of Celery Root, encircling an island of pancetta marmalade, gougere, and thinly sliced pear, played with the concept of soup. The creamy soup, when mixed with the pancetta, takes on a different dimension, the meat adding texture and a slight savoriness that balances out the dish's saltiness. This is complemented by the sweet pear and the slightly salty cheese pastry, which changes the soup's flavor depending on the combination of elements it is eaten with. Just the soup, the soup and marmalade, the soup and pear and so on.... It's an elegant way of allowing the diner to play with his or her food through exploring different tastes and textures.
ADVERTISEMENT - CONTINUE READING BELOW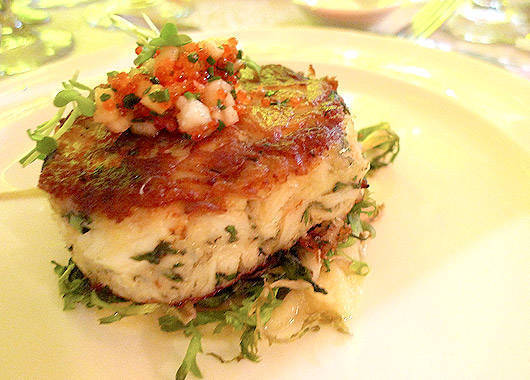 The Warm Crab Cake, topped with smoked caviar and green apple and resting on a bed of frisee, made for an excellent seafood entree, a lighthearted dish given gravitas by the addition of a "serious" vegetable.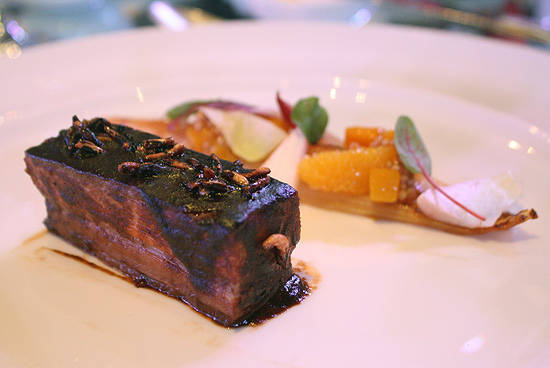 The Adobo Spiced Pork Belly, served with endive, pickled mango, and calamansi lime, is an interesting play on Filipino and Southern traditions. The pork belly, served with a "Filipinized" barbeque sauce, evoked mixed emotions, the pork feeling like adobo but the sauce covering it tasting like American barbeque with a hint of Indian spices. The disconnect made for an interesting experience. The pickled mango and calamansi made for a nice, sweet contrast, more a side salad than the atchara it was meant to be. The endive, however, required getting used to, at least when paired with adobo.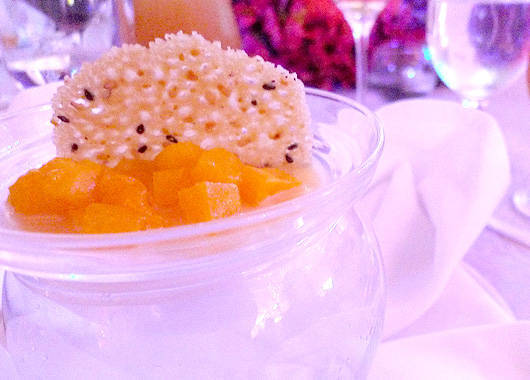 The Coconut-Vanilla Pudding is a wonderful, subtly flavored panna cotta topped with papaya cubes, dulce de leche, and a sesame cookie. The lovely dessert, accented by tropical ingredients, is a light and not too sweet end to a conceptually unique meal.
Read more about Zakarian and his Filipino connection here.
Photos by Yvette Tan and Sasha Lim Uy (Geoffrey Zakarian, Adobo Spiced Pork Belly)
Load More Stories