A Diner's Guide to Tipping in Metro Manila
SPOT.ph blogger Yvette Tan muses over the confusing tipping situation in the city.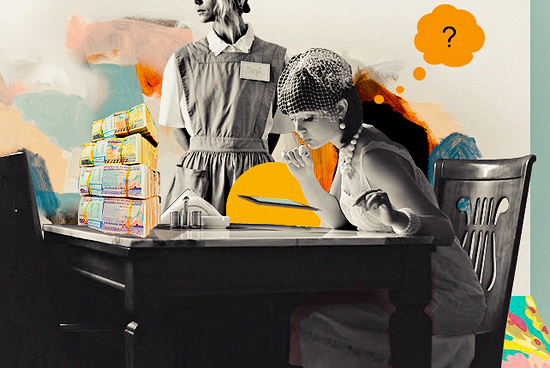 (SPOT.ph) Filipinos seem to be ambivalent about tipping, viewing it as somewhere in between a necessary evil and monetary help for a sector that isn't always paid enough. We're not exactly sure why we should tip, maybe aside from the reason that everyone does it. We're also not sure how much we should tip, usually using the 10% mark, rounded up or down, depending on our mood, our budget, the server's mood, and the quality of food. Sometimes, we do not leave a tip at all, for reasons that may include being broke, the restaurant already having a service charge, or being displeased with the service.
ADVERTISEMENT - CONTINUE READING BELOW
There are no hard rules when it comes to tipping in the Philippines, only vague guidelines based on what has been experienced before, or read about in other countries. People tend to tip according to the kind of restaurant they are eating in—about P20 for budget ones, P50 for mid-range ones, and P100 upwards for high-end ones. Foreigners usually tip according to their culture, which can range anywhere from nothing to 20%, sometimes more.
I asked a few servers in different restaurants around the metro how the tipping system here works. The answers surprised me.
First, a restaurant may or may not include a service charge in your bill. The service charge is usually 10% of the total. If service charge is included, everything gets pooled until the end of the month, when it is divided equally between both front and back of house staff, meaning everyone from servers to cooks to busboys. Sometimes, management is included as well. Staff in a mid-range restaurant can average around P5,000 a month. Tips are collected at the end of the day and distributed among all the staff, averaging around P100 a day.
CONTINUE READING BELOW
Recommended Videos
ADVERTISEMENT - CONTINUE READING BELOW
A restaurant may choose not to include the service charge, which means that the staff relies completely on tips for anything extra above their basic pay. As with restaurants who have a service charge, tips are collected at the end of the work day. A few extra pesos a day isn't much, but it helps, especially when you're making minimum wage.
I asked a random server how he felt about tips. He said that while he didn't think it was mandatory, it's always a nice gesture, particularly if the customer was satisfied with the food and service. I asked if he practiced tipping when dining out and he said, "Of course."
I have always been slightly confused by the tipping practices in the country, but hearing from the servers themselves how the system works has cleared it up somewhat, and has at the very least, encouraged me to leave a little bit more.
ADVERTISEMENT - CONTINUE READING BELOW
Art by War Espejo
Share this story with your friends!
---
Help us make Spot.ph better!
Take the short survey
Load More Stories