The Wandering Chew: Where one woman's love for food and travel find a beautiful balance
SPOT.ph blogger Yvette Tan follows this traveler's love for food.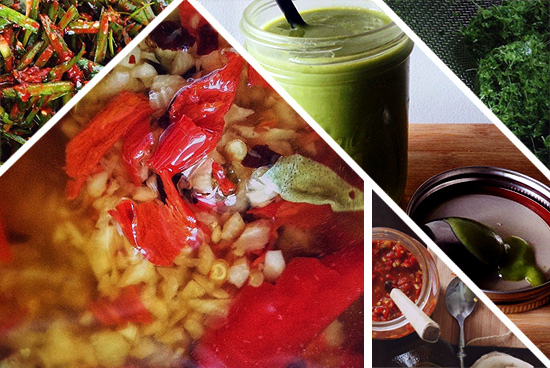 (SPOT.ph) Nayna Katigbak is one of my favorite purveyors of homemade goodies. Nayna sells her products, which range from calamansi curd to salted caramel to kimchi to onion jam, in different bazaars around the Metro under the name The Wandering Chew, a play on the folkloric figure The Wandering Jew, who taunted Jesus while the latter was on the way to be crucified and was cursed to wander the Earth forever after. Nayna's name, however, alludes to her love of food and travel. When she's not off exploring some mysterious place, she's in her kitchen whipping up something delicious. My personal favorites are her orange jam, which goes very well with cheese, her calamansi curd, which is tart, just the way I like it, and her kimchi. Her onion jam is the best, I promise!
Please tell us a bit about yourself.
I'm a freelance writer and cook. An ingredient and fermentation geek.
What were you doing before you decided to create TWC?
Cooking and writing. I've held various jobs in the past decade, but these two are constants. TWC came about because I felt the need to share what I know works for and tastes good to me.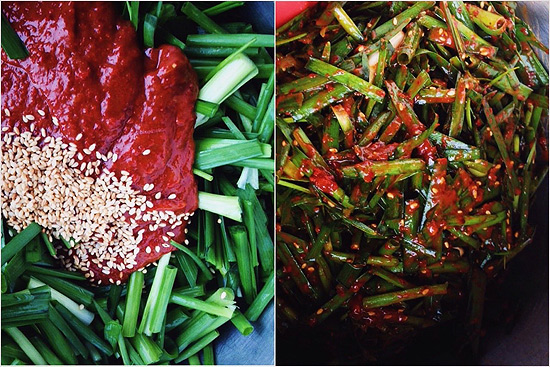 ADVERTISEMENT - CONTINUE READING BELOW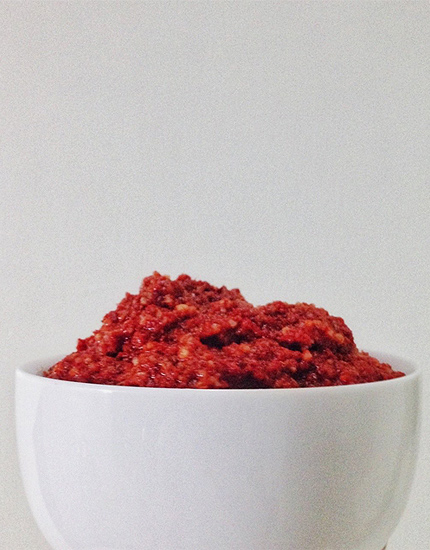 CONTINUE READING BELOW
Recommended Videos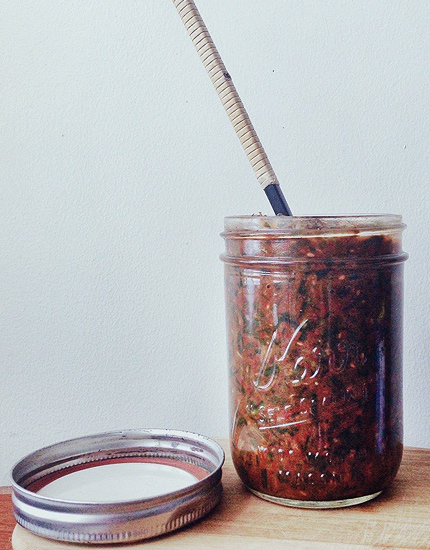 All kinds of kimchi
What gave you the idea to create TWC?
I've always wanted to try my hand at a business, something small and not too intimidating. Food seemed like a natural and fun option for me.
Why did you name it The Wandering Chew?
ADVERTISEMENT - CONTINUE READING BELOW
I like to travel, and I've found, over the years, that I preferred to take home ingredients and recipes versus souvenirs. I wanted the name to reflect that. Plus it's a good way to start a conversation. People find it funny.
Tell us about the stuff you make.
The stuff I make are experiments that have gone really well for me. These are things that I enjoy and like a lot. Everything is thoroughly researched, the components are made from scratch and manually, as much as possible. Currently I have calamansi curd, pandan kaya jam, kimchi, adobo flakes, sauerkraut, chili-makrut lime oil, and savory onion jam. Past food offerings from my stall include socca (gluten free, stuffed crepes made of garbanzo flour), grilled chicken with pita, mixed greens, chimichurri, garlic and fermented chili sauce.
Is there anything special about the ingredients?
I source ingredients with care, and from farmer's markets and Good Food Community as much as possible.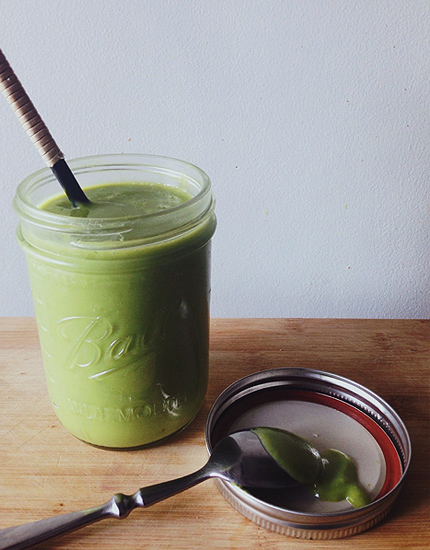 ADVERTISEMENT - CONTINUE READING BELOW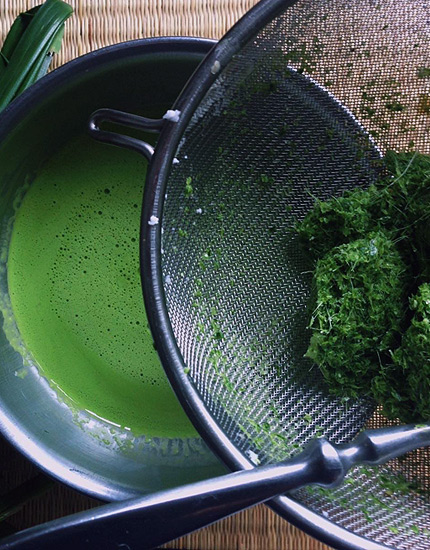 Pandan Kaya Jam
What are the crowd favorites?
I have a small product list and in limited quantities, so things run out fast. But the calamansi curd, kimchi, onion jam, and the grilled chicken have long-time fans.
How do you decide what to make?
I work with what's available and in season, and what my regulars want.
How do you come up with the recipes?
I do a lot of research and eating. I'm also blessed by family, friends, and a partner with great and objective taste.
What were some of the challenges you had to face and how did you overcome them?
My biggest challenge is time and supplies. I'm juggling TWC with my writing and out-of-town trips. Whenever I'm home and am able to sell though, I give it my full attention.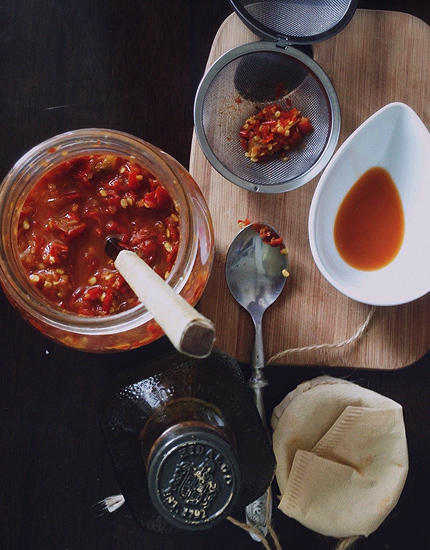 ADVERTISEMENT - CONTINUE READING BELOW
Fermented Chili Sauce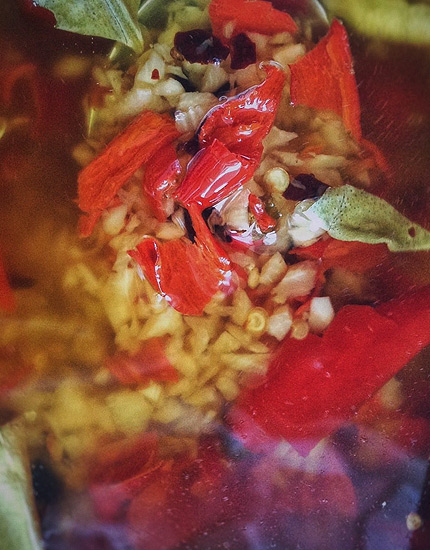 Kaffir Lime Chili Oil
What's the best thing about running TWC?
Getting to learn more about food, techniques. And meeting people. I've met a lot of my food heroes through food and TWC, and that alone makes it feel really worth it. Also I'm really shy so a lot of times I let the food do the talking.
Tell us your favorite story about TWC.
I don't have one particular story, but favorite moments are when I see how my small project has made an impact or impression on people. I have customers drop by and tell me how much they enjoyed it, down to the last bit.
I like watching people taste my food and really scarf it down happily. My favorite compliments from strangers are (1) my food tastes like a hug; (2) it's like a religious experience.
Tell us about the people and projects TWC has collaborated with.
ADVERTISEMENT - CONTINUE READING BELOW
TWC has been with Good Food Community from the very start. I help them with their community kitchens, and hope to do that again in the near future. We're also thinking of holding on-site feasts with the farmers, make them taste what we do with their amazing produce.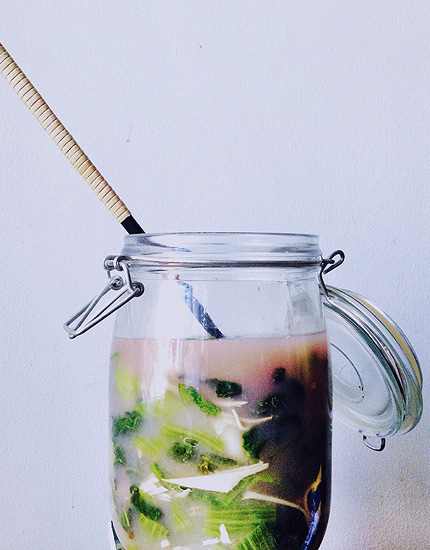 Burong Mustasa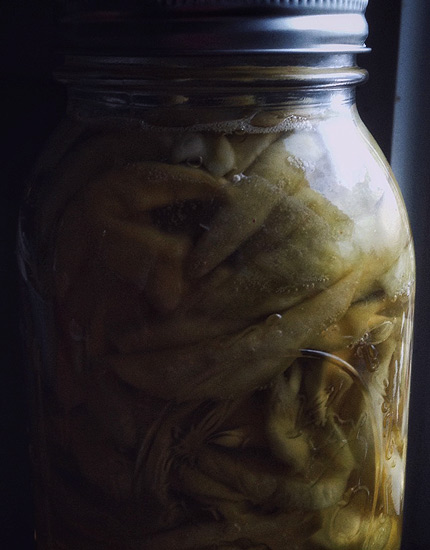 ADVERTISEMENT - CONTINUE READING BELOW
Spicy Beer Pickled Mangoes
You do a lot of stuff other than TWC. Tell us about them.
Food preservation and fermentation is my jam. There's always something fizzing away in the shelves of our flat. I've done burong isda, mustasa, and even alcoholic rice pudding. Currently I'm making fruit shrubs (fruit macerated in sugar then mixed with vinegar. The resulting syrup is great for cocktails and homemade soda!), fizzy water kefir, sauerkraut, pickled eggs. My holy grail is smoked okra pickles. I will let you know when I've hit that sweet spot with the blasted vegetable.
Food and travel. Writing keeps me on my toes and out of town a lot, which I'm really happy about. Even outside of work, I'm always out and about exploring around the city. I'm a firm supporter and long-time rider of the Pasig Ferry. It's my favorite way to get to Escolta, my jump-off point for shopping and one-girl feasting. I like slow travel. It's a way of falling in love with a place, at your own pace.
I'm a local host for The Traveling Spoon. It's like Airbnb but for food. Travelers can book a traditional Filipino meal, cooking lesson, and food tour through the site.
The Wandering Chew is at Good Food Sundays, Green Daisy, Maginhawa Street, Quezon City (every first and third Sunday of the month).
Yvette Tan is a lifestyle writer by day, horror writer by night. Pick up her books Waking the Dead and Kaba at select establishments. Find her on Twitter and Instagram (@yvette_tan).

ADVERTISEMENT - CONTINUE READING BELOW
Share this story with your friends!
---
Help us make Spot.ph better!
Take the short survey
Load More Stories