Slow Food Philippines: Placing the Focus on the Country's Disappearing Heirloom Crops
SPOT.ph blogger Yvette Tan delves into a culture that promotes local food traditions.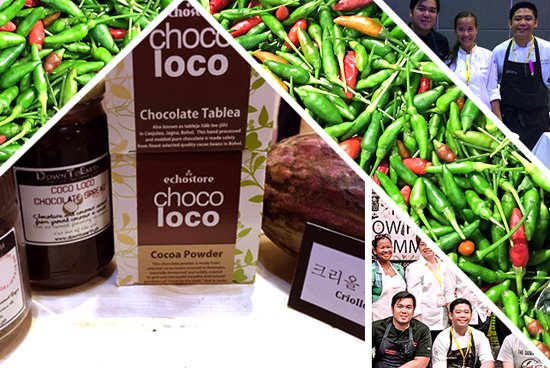 (SPOT.ph) Pacita "Chit" Juan has always been a food champion. Currently, she's an active member of Slow Food Philippines, the local chapter of Slow Food International, an organization that aims to "prevent the disappearance of local food cultures and traditions, counteract the rise of fast life and combat people's dwindling interest in the food they eat, where it comes from and how our food choices affect the world around us." Slow Food International is present in over 160 countries and counts its members in the millions, all "working to ensure everyone has access to good, clean and fair food." Every year, the organization holds Terra Madre, a festival that showcases the diversity of crops from around the world. It's a place where people learn about disappearing crops and foodways from around the world.
Ms. Juan was also founder and former CEO of Figaro Coffee, which advocates the use of local beans. She is a founding trustee of the Philippine Coffee Board, where she serves on the Board of Directors, and also founded the International Women's Coffee Alliance—PHL Chapter. She is also one of the people behind ECHO Sustainable Lifestyle, a store that sells organic local goods.
She takes time out from her busy schedule as a food activist to answer a few questions about the Slow Food movement, the importance of buying local, eating with the seasons, and preserving heritage crops and cuisine.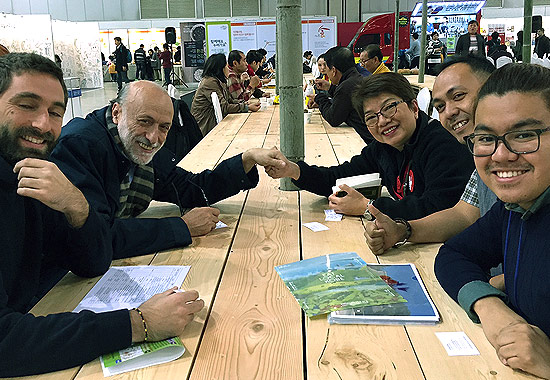 ADVERTISEMENT - CONTINUE READING BELOW
Ms. Juan meets with Carlo Petrini, founder of the Slow Food Movement.
How did you become involved with the Slow Food Movement?
I started getting more involved when I visited Salone Del Gusto y Terra Madre in 2012. I saw the rest of the world and how involved the farmers are in trying to preserve biodiversity. I also saw how everyone is working towards food that is good, clean, and fair.
What are some of Slow Food Philippines' (SFP) programs and how do they help farmers?
It is a grassroots movement so it actually starts with farmers being more aware of what varieties and species are disappearing in the farms. Also, for farmers to get paid fairly, they must produce good and clean food—clean because they don't use chemicals; clean of pesticides that are chemical-based, and good because it's good for the consumers in terms of taste.
CONTINUE READING BELOW
Recommended Videos
What do you think is lacking in Philippine conversations about food?
The biodiversity part. We're all eating well and importing food when there is so much to discover here in our own farms and forests.
ADVERTISEMENT - CONTINUE READING BELOW
Members of Slow Food Philippines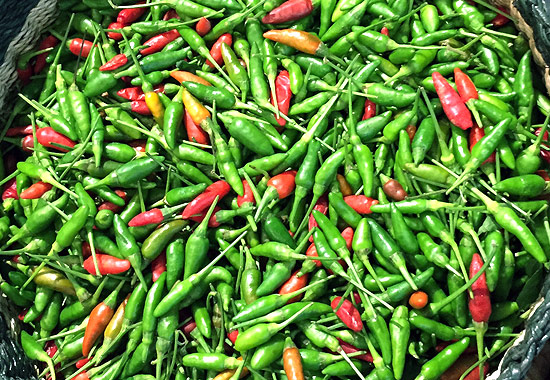 Not many people know that our very own siling labuyo is actually endangered, and that most of the ones in markets actually come from Thailand.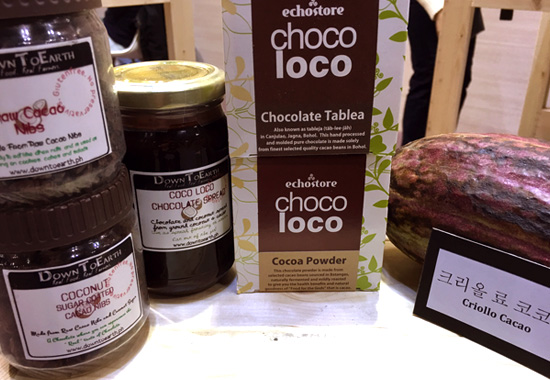 Criollo cacao is also endangered.
What do you think needs to be done to better our food systems?
ADVERTISEMENT - CONTINUE READING BELOW
Talk to the farmers and ask them what they want to preserve and what they want to defend from disappearing or being forgotten, and for chefs and consumers to use these local stuff so farmers will continue to plant them.
Why are heirloom crops and heritage animals important?
They are what makes the food production system preserve biodiversity. If we forget the heirloom varieties, then we will be victims of commercial farming with just a few high yielding varieties that have no seeds—meaning farmers have to buy their seeds each time, unlike before, when farmers picked the fruits and sowed the same seeds like a cycle .
What are some of the heirloom crops you have discovered as part of SFP?
Kadyos; heirloom rice like Diket, Jeykot, Tinawon and more; Batuan and Tabon Tabon as souring agents, not instant (packets); Adlai, which is a grain.
How can readers learn about and purchase heirloom crops?
Our members sell them in their stores: Echostore, Down to Earth, and many are sold during our Slow Food summit at Wofex in August.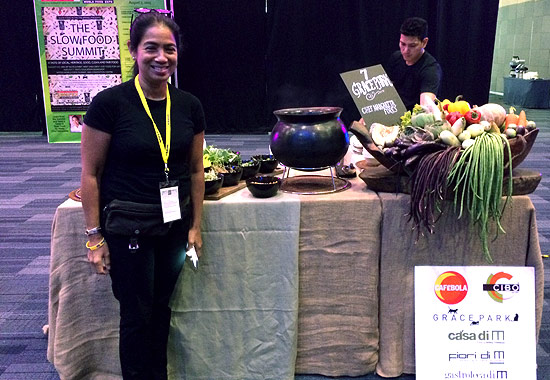 ADVERTISEMENT - CONTINUE READING BELOW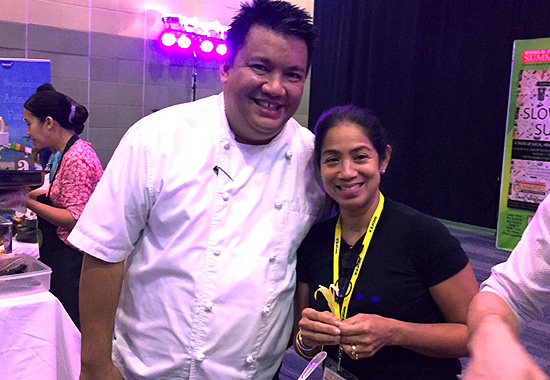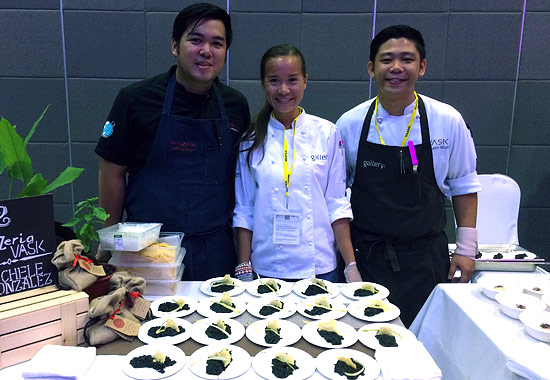 Are there chefs and restaurants who champion heirloom crops? Can you mention some of them?
Yes! Chef Gaita Fores of Grace Park, Chef Robby Goco of Green Pastures, Chef Chele Gonzalez of Arrozeria, (and) Chef Jam Melchor of Healthy Eats.
How can readers be part of SFP?
ADVERTISEMENT - CONTINUE READING BELOW
Register with us in slow food Manila or log on to www.slowfood.com.
What's in store for SFP this 2016?
We will again be at WOFEX in August. In September we will be in Turin, Italy to bring farmers and members to Terra Madre.
Yvette Tan is a lifestyle writer by day, horror writer by night. Pick up her books Waking the Dead and Kaba at select establishments. Find her on Twitter and Instagram (@yvette_tan).
---
Help us make Spot.ph better!
Take the short survey
Load More Stories