The Man Who Made Local Chocolate Cool for Filipinos
SPOT.ph blogger Yvette Tan talks to Philo Chua of Theo + Philo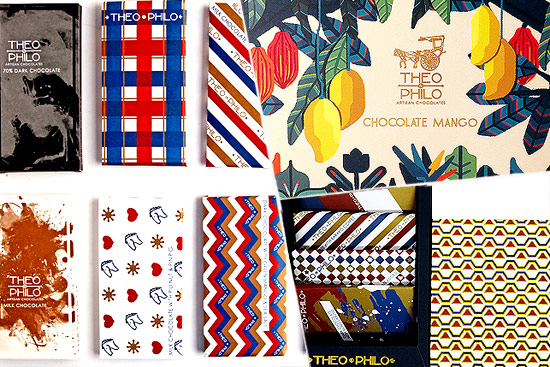 (SPOT.ph) Before Philo Chua launched single-origin chocolate brand Theo + Philo, artisan chocolate was an practically unheard of thing in the Philippines, and local cocoa was underrepresented, except in traditional drinks like tablea. Philo, a graphic designer by trade, left his cushy job in the U.S. because he wanted to work in the food industry. Inspired by the single-origin chocolate bars he saw abroad, he set out to create his own brand using Philippine cocoa. He returned to the Philippines and spent the better part of a year searching for suppliers in Davao. He educated himself on the ins and outs of chocolate production, and with the help of his parents, invested in machinery, and after that, Theo + Philo was born. The brand has been such an integral part of Manila's food scene that it's hard to believe that it's only five years old. But even though Theo + Philo is technically one of the oldest players in such a relatively young industry, Philo still sticks to the values that have brought him success: patience, passion, creativity, and hard work.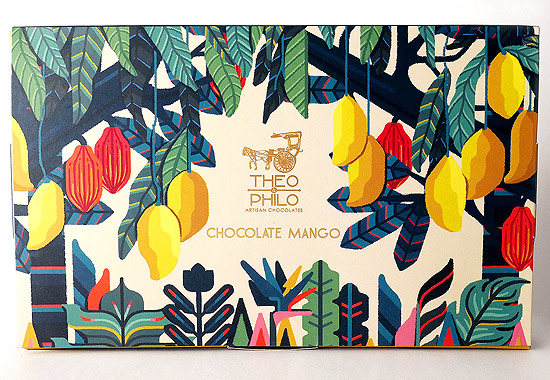 ADVERTISEMENT - CONTINUE READING BELOW
Instant dessert
How are you and what are you up to?
We're currently in the middle of the holiday season so we're really busy right now. The holiday season makes up our busiest months so I'm just trying to keep up with the orders and deliveries and hopefully not ruin someone's Christmas by forgetting or screwing up their order.
How old is Theo + Philo and how has it grown since you started it?
We're over five years old now. In a lot of ways we're still the same but just bigger from when we started. We have improved our products and have also increased our production; however, we still see ourselves as a start-up since we're still learning new things.
CONTINUE READING BELOW
Recommended Videos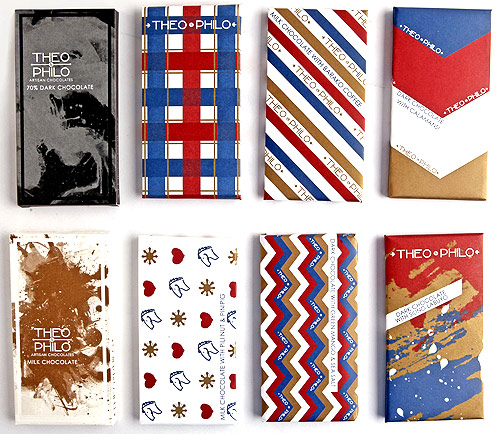 Name your Theo + Philo
How has the Filipino chocolate scene grown since then?
The chocolate scene is still relatively young and pretty much still in its infancy (or toddler stage). There's a growing number of chocolate makers, but we're still a very small community that are mostly small-scale producers. While the chocolate industry in the Philippines has been given a lot of attention since we started, a lot of the actual support and focus by both the private and government sector have been towards increasing the cacao output on the farmer level.
ADVERTISEMENT - CONTINUE READING BELOW
I've been hearing some news, however, that there's one or two new entrants that could possibly be big given what we heard was the supposed capital they have put up. It's very possible then that everyone in the chocolate industry may have to mature real fast just to keep up.
What have you learned as a chocolatier and as a businessman?
As a chocolatier, I've learned to appreciate food better (as well as) where our food comes from. I have come to appreciate the native foods we have and how I used to take them for granted (because they were) so common. I now find these, and the vast bounty of food, that we have here in the Philippines as sources of inspiration.
As a businessman, I've learned how much impact and responsibility I have to my employees. I feel that it's not just a company that I'm steering towards a particular future, but also the set of people who form our company, without whom there would be no company to speak of. Everyone is relying a lot on me to do them good for doing their good. It can be a heavy responsibility but I feel grateful for the people who have come to work for me for dedicating so much of their time and hard work to our company.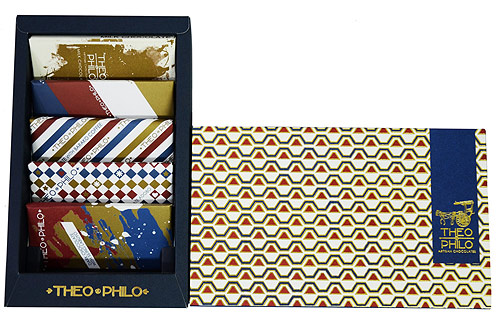 ADVERTISEMENT - CONTINUE READING BELOW
The packaging not only makes it look extra sophisticated; Theo + Philo has become a favorite gift idea, too.
What do you love about working with cocoa?
I love that it's universally loved. Everyone loves chocolate in one form or another, even if they say they don't like it.
What do you think the future holds for the Philippines' cocoa and chocolate industries?
I think we can expect more young folks joining the industry, and this will help spur the industry towards creating new and innovative products. It will become more competitive real soon, but it will help raise up the quality of Philippine chocolate products so it's good for the consumers and the industry in general.
Please tell us about your products. What did you start with and what do you offer now?
Our main products are chocolate bars. We call them bean-to-bar single-origin chocolates because we make chocolate the old fashioned way—from the raw cacao beans up to the final chocolate bars—and with cacao beans sourced only from the Philippines. We started with the plain 70% dark and plain milk chocolate, but have since added flavor variants that celebrate our culinary traditions. For example, we have chocolate with calamansi and chocolate with green mango and salt. Aside from the bars, we have recently launched our chocolate and nut spreads and chocolate-coated dried mangoes this year.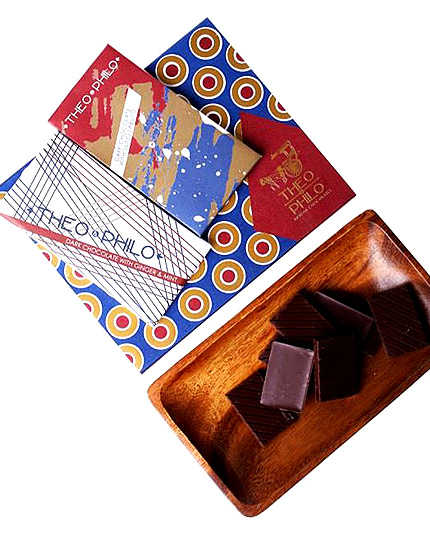 ADVERTISEMENT - CONTINUE READING BELOW
Proudly local
Where can we find your chocolate?
Our products are mostly in specialty stores and coffee shops like Bo's Coffee, Gourdo's, ECHO Store, Human Heart Nature, and Rustan's Department store. We have also recently launched our spreads at Landmark supermarkets.
Is Theo + Philo doing anything for the holidays?
Our chocolate-coated mangoes just launched in time for the holidays. Currently, we're all just in full work mode until January.
What can we look forward to from the brand?
I think we'd like to diversify some more. I noticed that most of our products are geared towards a sophisticated adult. I'm looking at extending it to a younger market (through) something more familiar and comfortable.
Yvette Tan is a lifestyle writer by day, horror writer by night. Pick up her books Waking the Dead and Kaba at select establishments. Find her on Twitter and Instagram (@yvette_tan).
---
Help us make Spot.ph better!
Take the short survey
Load More Stories