You've been enjoying your gelato wrong this entire time
SPOT.ph blogger Yvette Tan gets schooled by one of the world's gelato masters at Gelateneo.
(SPOT.ph) Most people know gelato as Italian ice cream, just another treat to help keep you cool during the summer heat. First off, though gelato is the Italian word for "ice cream," it isn't quite that. For one thing, gelato is churned at a much slower rate than its American counterpart. Less air is incorporated into the mixture, leading to a denser product. Gelato also uses more milk (ice cream uses more cream) and is served at a warmer temperature (one that would melt regular ice cream). The trifecta of less air, less fat, and higher temperature results in gelatos' signature clean taste, smooth texture, and subtle, nuanced flavors.
Meet gelato master Giacomo Schiavon.
Gelato isn't easy to do, which is why Fabtech Kitchen Unlimited Inc. launched Gelateneo. The playfully named school offers long and short courses on the craft of making excellent gelato. The company enlisted the help of master gelato chef Giacomo Schiavon, who has been teaching gelato-making for over 20 years, to create the programs and train its lecturers. (Incidentally, Chef Giacomo trained some of the minds behind Manila's most popular gelato spots.)
ADVERTISEMENT - CONTINUE READING BELOW
Chef Giacomo runs La Sorbetteria Castiglione in Bologna, one of the best gelato shops in Italy. Listening to him talk about gelato is like listening to a man wax poetic about his philosophy: "When you eat gelato, you must do nothing else after. After gelato, you are perfect."
What he means is that gelato should be more than a dessert. It should be an occasion. "Gelato is a moment to relax, so [it] must be perfect. It's not only about tasting delicious," he says. "We have different sensibilities about taste—but if after [a] gelato, you relax, you are happy, and you find new energy to work, (then we have succeeded in our) mission."
CONTINUE READING BELOW
Recommended Videos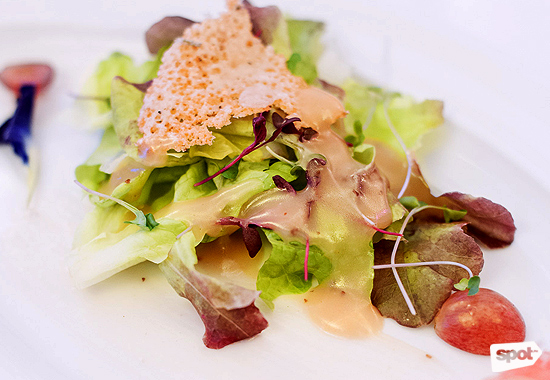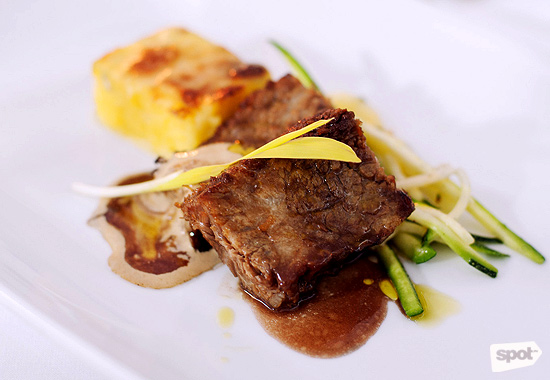 ADVERTISEMENT - CONTINUE READING BELOW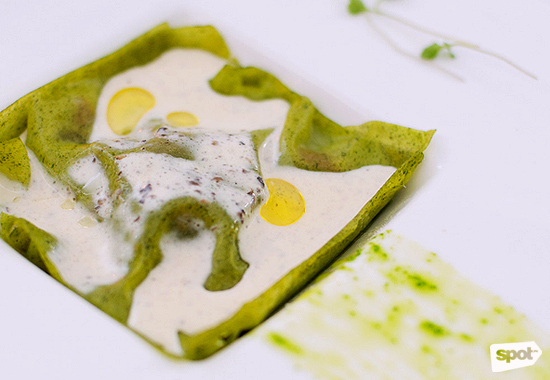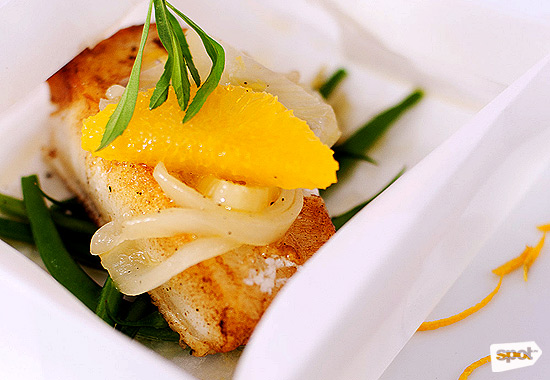 The dishes that will leave you full.
Gelato, according to him, should be the end all and be all. "I want to start [working] again with that aroma in my mouth."
Chef Giacomo is impressed with the dining and lifestyle options in Manila, and hopes to convey the Italian gelato philosophy to Filipinos. "I've found a lot of great restaurants with very high quality—not only for food but also for everything, including the lifestyle," he says. "I think people want to find emotion in gelato. We need [Gelateneo] to transfer the knowledge we have had for a long time in Italy."
ADVERTISEMENT - CONTINUE READING BELOW
Ingredients, he says, are not a problem. Chef Giacomo explains that gelato is all about blending traditional techniques and modern machinery, as well as using available ingredients. One of the highlights of Gelateneo is its acquisition of machines from Italian manufacturer Cattabriga—including a 1920s gelato-making device that incorporates air to create the texture of a hand-churned dessert.
Chef Giacomo thinks that Manila is more than ready to up its gelato game. He tells us that in Italy, people finish up their meal, leave, then head for a gelateria. "The mind that doesn't ask for food is looking for something more special," he philosophizes.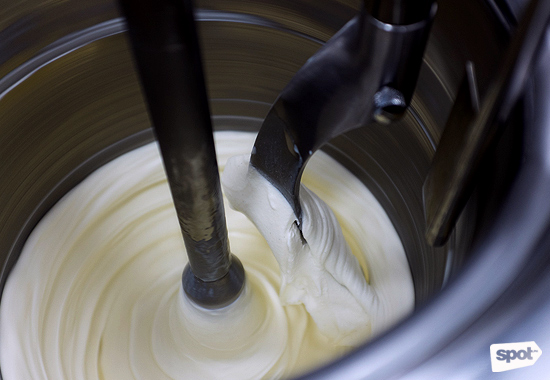 Fine machinery at work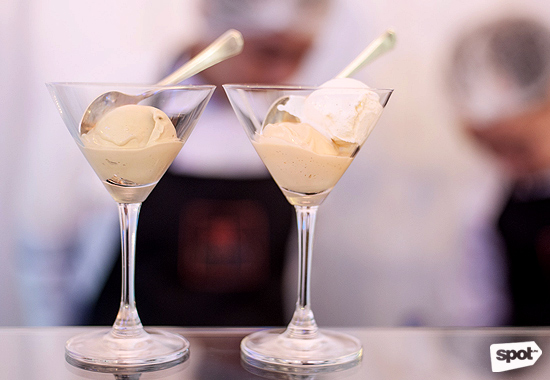 ADVERTISEMENT - CONTINUE READING BELOW
Freshly churned gelato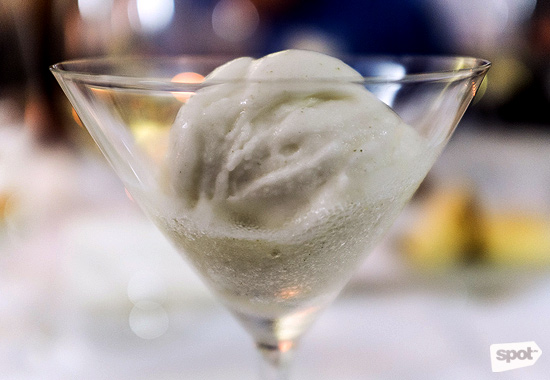 Gelato isn't the final experience. It's a separate thing on its own.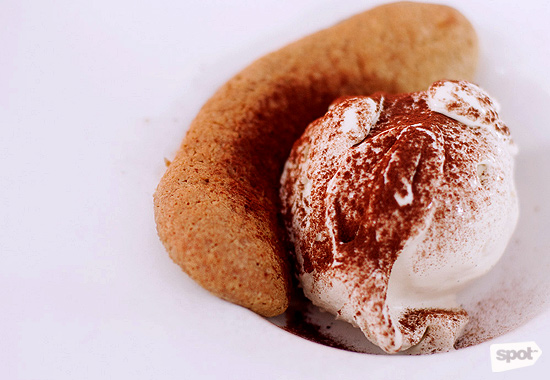 Coffee and gelato
"We had dinner, we are full, so we don't need more food. [Hence,] gelato is not food. I want to finish my evening or my lunch with something more special. Gelato is different, like good coffee. You don't need anything else to enjoy it. Coffee is coffee."
ADVERTISEMENT - CONTINUE READING BELOW
Sounds like we were eating gelato wrong all this time.
For inquiries about machines and courses, contact Gelateneo through their official Facebook page.
Photos by Sandra Dans
Yvette U. Tan is one of the country's most celebrated fictionists and is most especially acclaimed for her work in fantasy and horror, for which she has won numerous awards. She also writes non-fiction, focusing on food, travel, and personality profiles. Follow her on Twitter and Instagram @yvette_tan and check out yvettetan.com for more of her work.
Share this story with your friends!
---
Help us make Spot.ph better!
Take the short survey
Load More Stories