Why is this bakery from the 1930s still standing strong?
SPOT.ph blogger Yvette Tan learns how Kamuning Bakery Cafe managed to rise through the tides.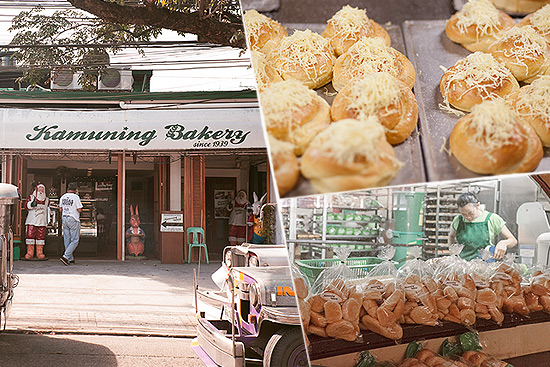 (SPOT.ph) Manila's vibrant food scene may be growing, but that also means so is the competition. Restaurants open and close with astonishing speed—oftentimes seemingly overnight. And so it's always a pleasure to find that rare gem, one of the few dining institutions that have been with Manila almost forever, whose facades have changed with the times but whose menus have remained the same since they opened their doors. Kamuning Bakery Café is one such restaurant.
ADVERTISEMENT - CONTINUE READING BELOW
CONTINUE READING BELOW
Recommended Videos
Kamuning Bakery Café opened in the 1930s. It was a Quezon City community hub until its proprietor passed away and her kids had put the property up for sale. Luckily, it was snapped up by writer and businessman Wilson Lee Flores, whose love for food and history led him to restore the bakery to its former glory. Today, Kamuning Bakery Café is alive and thriving once again. Aside from supplying the neighborhood with breads and pastries baked fresh in a wood-fire oven every day, the cafe also serves warm meals, and has also become a hub for intellectuals and social thinkers via the Pandesal Forum, which has attracted journalists, politicians, and old school radicals and patriots. Mr. Flores tells us more about how the new incarnation of Kamuning Bakery Café came to be.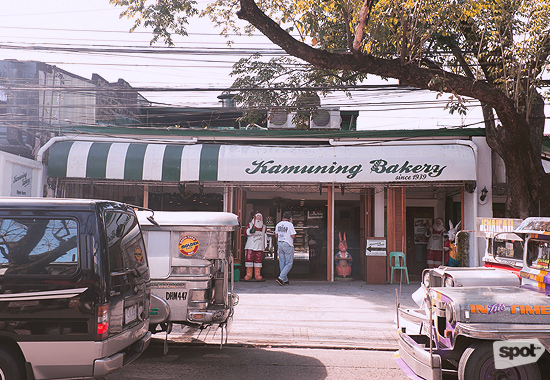 ADVERTISEMENT - CONTINUE READING BELOW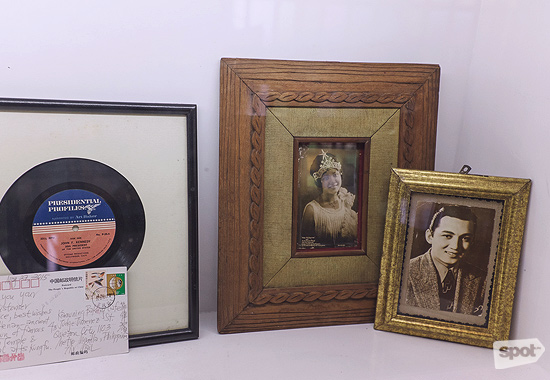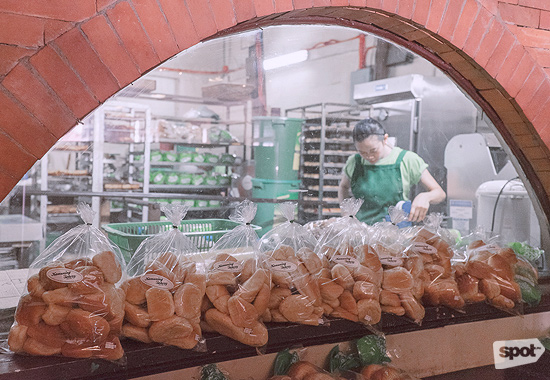 ADVERTISEMENT - CONTINUE READING BELOW
How did you acquire Kamuning Bakery Café?
In September 2013, I was invited by Ateneo MBA Professor Eric Soriano to be a guest speaker at the Asian Institute of Management [as part of] a conference of business owners on how family businesses in the Philippines [and how to] prepare for the Asean economic integration. I was introduced as a self-made real estate entrepreneur who started out as [and still am] a real estate broker, columnist of the Philippine Star newspaper, college teacher, et cetera.
After my talk, some audience members approached me asking help to sell their [property]. One of those was an heir of the late founder of the Kamuning Bakery Café in Quezon City, which had already scaled down in operations and sales since their mother, the late founder, died over two decades ago. The heirs tried to manage Kamuning Bakery but gave up because this wood-fired brick oven and artisanal operation were uncompetitive and hard to revive.
ADVERTISEMENT - CONTINUE READING BELOW
I remember first reading about Kamuning Bakery through my Ateneo college newspaper's late moderator, the famous food critic and Philippine Daily Inquirer columnist Dr. Doreen G. Fernandez. She liked the place and wrote that President Cory Aquino personally bought breads there. Since I love history and I love food, I decided to acquire the property in December 2013 as a real estate investment, and also to revive and save Kamuning Bakery Café from obsolescence.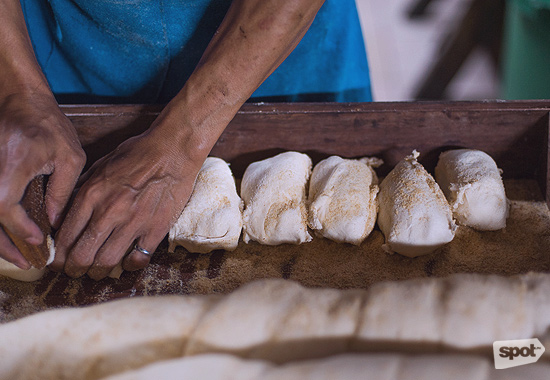 ADVERTISEMENT - CONTINUE READING BELOW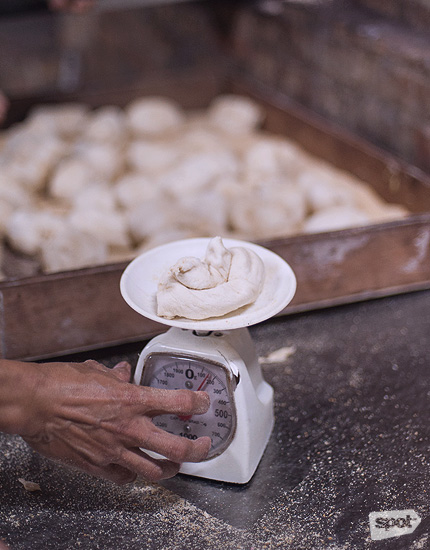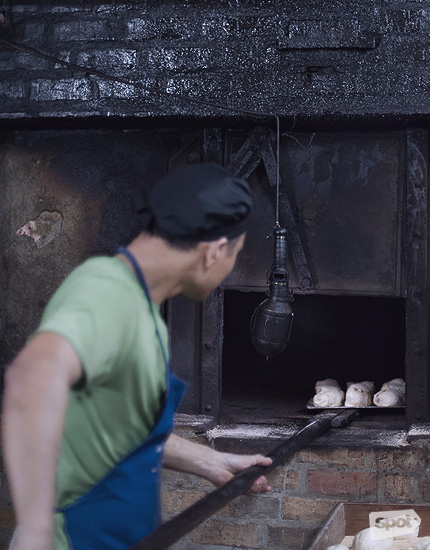 ADVERTISEMENT - CONTINUE READING BELOW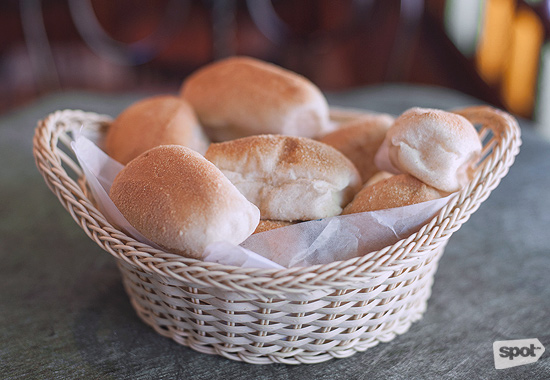 Did you have to renovate it when you bought it? What did you change and what did you keep?
Yes, after taking over Kamuning Bakery in January 2014, I sought not only to revive its anemic business, but also its many old recipes. I physically repaired, cleaned, restored and renovated the whole place. When I took over, it had worse sales than the nearby sari-sari stores; they were even selling instant noodles, instant coffee, et cetera alongside only a few pastries.
ADVERTISEMENT - CONTINUE READING BELOW
In the kitchen and baking area, I was shocked to discover two huge mountains of unsold breads atop the two pugon or wood-fired brick ovens, waiting to accumulate so they could be resold by sacks to fishpen owners as fish feeds. I took out all those unsold breads because I said they'd attract rodents and cockroaches.
I first cleaned the whole place inside and out, then repaired, restored, and repainted it. I remember in January 2014, while I was supervising workers in repainting the bakery, actress Coney Reyes was buying bread and she advised me to repair and renovate the whole place "without changing its original character, and no need to make it too nice," so I told the workers to keep the rough edges in the old structure, to maintain its authenticity.
Other parts of the old bakery property were leased out to a printing press, a dental clinic—as well as the family quarters of the dentist—while the back portions were leased out to all kinds of boarders, like families, students, and groups of construction workers who like to drink liquor at night. It took me many months to take out all the rental tenants one by one and physically clean, repair and restore the front areas as part of the bakeshop and one area as the restored cafe, while the back areas became storage spaces.
ADVERTISEMENT - CONTINUE READING BELOW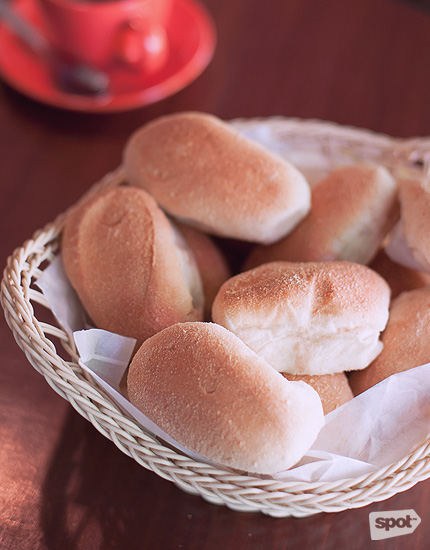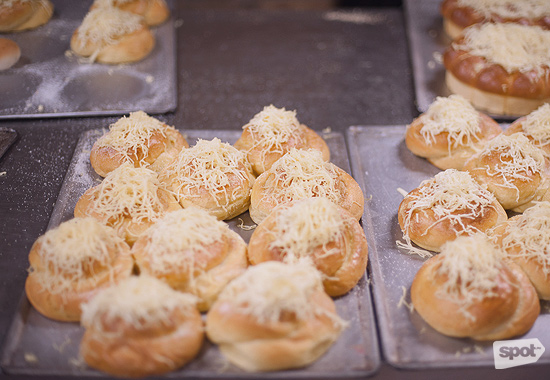 ADVERTISEMENT - CONTINUE READING BELOW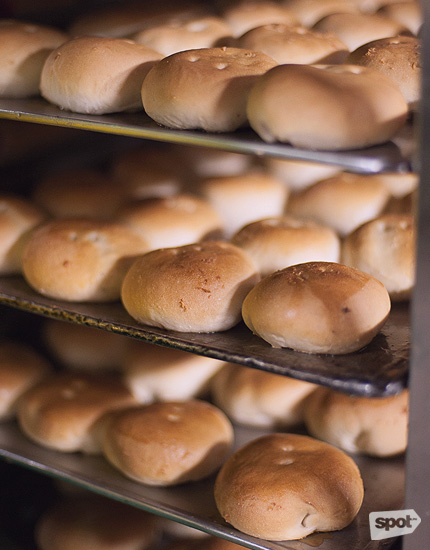 How is the cafe different now from when it first opened?
The old cafe was open air; I changed it by adding air-conditioning because the world is hotter nowadays and our location now has so many cars, jeepneys, and even buses passing daily, unlike in 1939. Instead of its original wooden brown surfaces, I asked workers to paint the walls and ceilings of the restored cafe white so that it wouldn't look too dark or similar to other Pinoy cafes. I bought and installed new toilet fixtures for the toilet, retaining the wall design. The old "batibot" furnitures, I just repaired and restored, too.
ADVERTISEMENT - CONTINUE READING BELOW
What products do you serve? Did you have to tweak some of the recipes or did you keep them as is?
Kamuning Bakery Café now offers not only pugon-baked artisan breads of all kinds, from the bestselling Pan de Suelo and pan de sal, we also offer numerous pugon-baked and no-preservatives cakes, pies, cookies, et cetera. We serve third-wave coffee or artisanal coffee drinks. Our beans are arabica beans from Benguet, prepared in an Italian coffee machine. We also serve all-day breakfast meals from rice dishes, pasta, sandwiches, soup, salads to chocolate tablea, juices, tea, and other drinks. Our old and additional young bakers now create all kinds of pugon-baked cakes and desserts, whether for birthdays or other occasions.
What are your bestsellers?
Our bestsellers include the unique fist-sized crusty yet soft and dense Pan de Suelo bread (which we registered with the Intellectual Property Office), pan de sal, cinnamon roll, egg pies; cakes like Sans Rival or chocolate ganache, yema roll; ensaymada, cookies and biscuits—from butter cookies to galletas and biscocho—empanada, Brazo de Mercedes, et cetera.
ADVERTISEMENT - CONTINUE READING BELOW
Why is food an important part of history?
I believe the history of any nation cannot only be seen in museums or history books, but also in the way we cook, bake, and savor our foods.
How do you think traditional breads and pastries help shape Filipinos as a people and the Philippines as a nation?
Many people in our society look up to Europeans or maybe even Japanese and Koreans for baking excellence and baked goods, but we in the Philippines should take pride in our own local Filipino pastries, which I strongly believe are no less delicious and delightful.
Most people think that Filipinos only love rice, but let us not forget that breads have had a long history in our society, too. I think the earliest bakers in the Philippines were Chinese immigrants working in the Spanish colonizers' Royal Bakery in Intramuros, Manila centuries ago. Baking has become a beautiful Filipino tradition and a lot of Filipino baked goods have evolved since then. Many towns and regions of the Philippines have their own breads or other unique baked goods, which we should cherish and take pride in.
ADVERTISEMENT - CONTINUE READING BELOW
Do you have a story about how bread played a part in a historical event? If so, please tell us about it.
A few months ago, a group of grade school kids had a field trip to Kamuning Bakery Café and toured the antique pugon ovens. One cute boy asked me who first invented bread on earth. I said, thousands of years ago, the first bread was supposedly baked by Egyptians. I (jokingly asked) the kids, do you know what the names of the Egyptian guy and his wife were? Kamun and Ning! The kids were delighted, but of course I just made it up!
In Dr. Doreen Fernandez's coffee-table book, Palayok, her chapter on breads and pastries was about Kamuning Bakery, and I recall reading one line there saying that our Pan de Rizal bread was probably from a recipe of national hero Dr. Jose Rizal's sisters who used to bake this delicious bread to bring to their then-jailed brother at Fort Santiago.
ADVERTISEMENT - CONTINUE READING BELOW
Kamuning Bakery Café also has the unique pugon-baked Aglipay biscuit, which I think was named in honor of the anti-colonial revolutionary priest Gregorio Aglipay who resisted the Spanish and American colonizers. On May 5 this year, Kamuning Bakery Café plans to host a Pandesal Forum honoring the legacy of the revolutionary hero and Philippine Independent Church founder Gregorio Aglipay on his 156th birth anniversary, with his descendant, Rep. Em Aglipay Villar, as guest speaker.
The late Business World editor Jeff Valisno told me he liked a movie starring Gerald Anderson and Kim Chiu, where the script had Gerald growing up with bread from Kamuning Bakery and his girlfriend once bringing him to tears by buying bread there as a gift.
A lot of historical personages from the late pre-war era such as media tycoon Don Alejandro Roces, his son newspaper publisher and activist Joaquin "Chino" Roces, President Cory Aquino, to National Artists Levi Celerio and Nick Joaquin, to Supreme Court Chief Justice Maria Lourdes Sereno, showbiz celebrities, leaders, writers, artists, intellectuals have been buying breads and pastries at Kamuning Bakery Café for 77 years.
ADVERTISEMENT - CONTINUE READING BELOW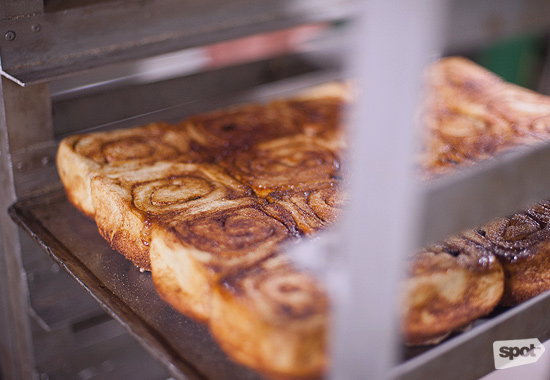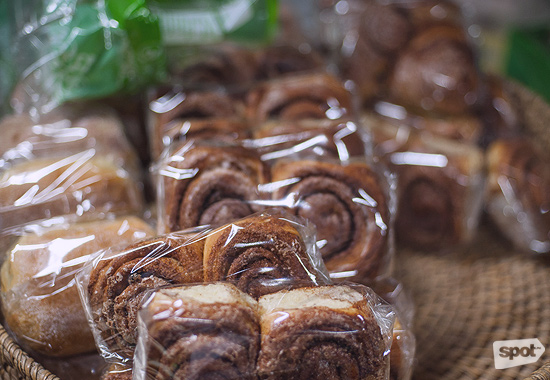 ADVERTISEMENT - CONTINUE READING BELOW
What's the best reaction you've gotten to your breads or the cafe?
The reactions I love most are that of our guests who tell me or our staff that they recall their childhood memories whenever they eat our breads and pastries. There was this Philippine Military Academy graduate and former Philippine Ports Authority general manager who ate at Kamuning Bakery Café with his grandkids. I asked him when he first learned about this bakery; he told me that he was grade one in 1946 when his parents first brought him here. The late Bases Conversion and Development Authority chair and international banker Rolando "Rollie" Gosiengfiao wrote on Facebook that he was eight years old in 1958 when he used to buy pan de sal at Kamuning Bakery to resell on the streets for his daily allowance. The bakery owner and staff used to call by the nickname "Boy Taba."
[Cecile Zamora, the] blogger behind Chuvaness.com once wrote a very heartwarming account of her buying pugon-baked bread at Kamuning Bakery and how this brought back fond childhood memories; that beautiful blog post was entitled "Potpot."
ADVERTISEMENT - CONTINUE READING BELOW
During the 75th anniversary or Diamond Jubilee celebration of Quezon City, before 20,000 leaders and VIPs at Araneta Coliseum, the guest of honor and speaker Chief Justice Maria Lourdes Sereno made special mention of her fond childhood memories of walking daily from public school to her favorite Kamuning Bakery to buy hot pan de sal, Spanish bread (which we still call Pan de España) and Pan de Coco.
Please tell us why you started the Pandesal Forum. Who has been invited and who can we look forward to in the future?
The name "Pandesal Forum" actually came from Sen. Grace Poe in September 2015, which she mentioned to me at an art show in Finale Gallery in Makati City, because she saw me on TV as moderator of the "Kapihan at Pandesal sa Kamuning" forum organized by a group of University of the Philippines professors behind the think tank Cenpeg. She said she's okay to guest at the "pan de sal forum," I liked the sound of this name and decided to use it.
ADVERTISEMENT - CONTINUE READING BELOW
Our first guest at the Pandesal Forum was Vice President Jejomar Binay on September 15, 2015, because his office called and said he wanted to chat with me at my old bakery cafe. I suggested a pan de sal and Benguet coffee breakfast forum with media and intellectuals. Vice President Binay agreed, and many other leaders, top election candidates and newsmakers have followed ever since.
We have had over 50 sessions of the non-partisan, issues-focused, and tertulia-inspired Pandesal Forum since September 2015 to early March 2016, a truly amazing experience for this restored cafe! I envision this to be an informal forum for media and intellectuals to dialogue with leaders, newsmakers, artists, and even rebels focusing more on issues and even reforms. The Pandesal Forum of Kamuning Bakery Café hopes to help elevate the quality of public discourse on politics, current affairs and other topics, even literature, music, arts, and so on.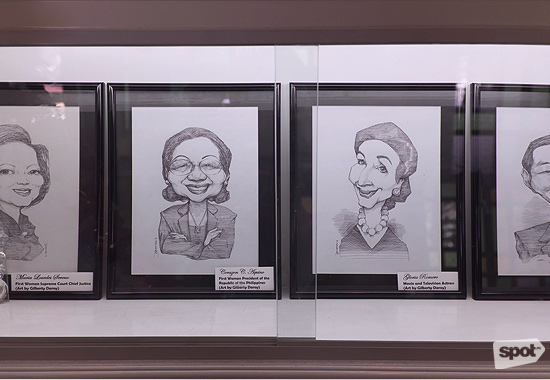 ADVERTISEMENT - CONTINUE READING BELOW
Why are talks like this important?
It is sad that politics and elections in the Philippines seem dominated by personality politics instead of issues; we focus on transactional or patronage politics instead of platforms, issues, or genuine political parties with ideologies. The Pandesal Forum of Kamuning Bakery Café is our humble contribution to efforts to elevate public debate and discourse in the Philippines.
The Pandesal Forum has also sought to highlight or ask media to highlight such "unpopular" or neglected topics as the plight of World War II Comfort Women victims ignored by our government leaders, the travails of the Lumad indigenous peoples of Mindanao, birdwatching and the environment, and so on.
We have had two successful book launches and book-signing sessions of the Pandesal Forum already, with ex-President Fidel V. Ramos and the New York-based, 1993 American Book Award winner Ninotchka Rosca.
What is your favorite product from the shop and why?
ADVERTISEMENT - CONTINUE READING BELOW
My favorite products from Kamuning Bakery Café are our pugon-baked, no-preservatives cakes, the Pan de Suelo bread, and our Benguet mountains-sourced arabica coffee!
What do you think first timers to your shop should try first?
First-timers to Kamuning Bakery Café should dine at the restored cafe to try how Pan de Suelo is served as clubhouse sandwich or burgers. Also try our pugon-baked cakes as desserts, drink our coffee, and bring home our pastries.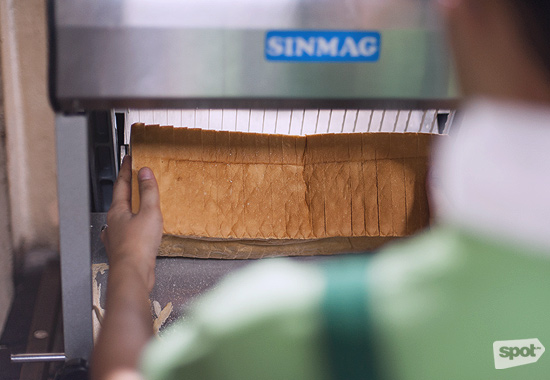 ADVERTISEMENT - CONTINUE READING BELOW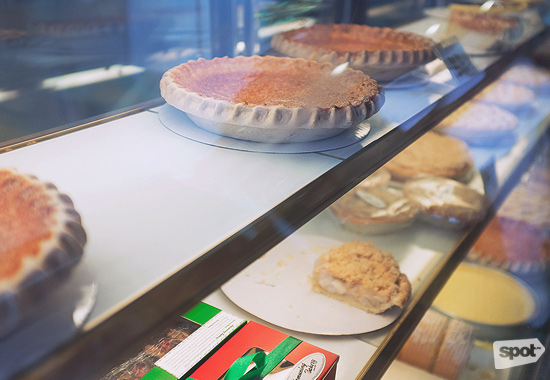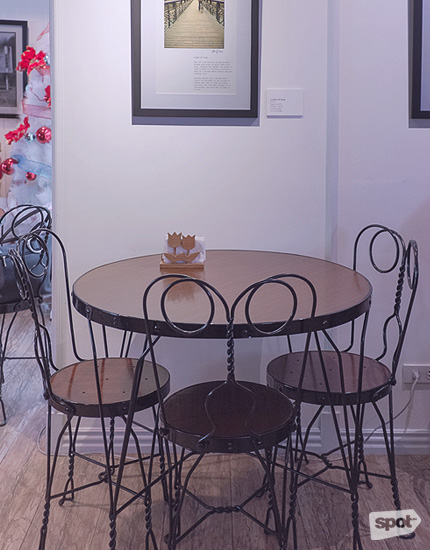 ADVERTISEMENT - CONTINUE READING BELOW
What can we look forward to from Kamuning Bakery in 2016?
In 2016, I hope to plan and open a couple of branches of Kamuning Bakery Café either as bakery only or with a cafe, so that we can better serve our customers who live in far places like Makati, Alabang, downtown Manila, or even other parts of Quezon City. Some customers come from as far as Bulacan, Rizal, and Laguna. We have many new ideas and suggestions from our customers, and we hope to continuously improve our products and services.
Kamuning Bakery Café is at 43 Judge Jimenez Street corner K-1st Street, Kamuning, Quezon City (929-2216); open daily from 7 a.m. to 12 a.m. Visit Kamuning Bakery Café's official Facebook page.
Photos by Sandra Dans
Yvette U. Tan is one of the country's most celebrated fictionists and is most especially acclaimed for her work in fantasy and horror, for which she has won numerous awards. She also writes non-fiction, focusing on food, travel, and personality profiles. Follow her on Twitter and Instagram @yvette_tan and check out yvettetan.com for more of her work.
ADVERTISEMENT - CONTINUE READING BELOW
Load More Stories