This Italian cheese is all about heart
SPOT.ph blogger Yvette Tan tells the story behind Casa del Formaggio.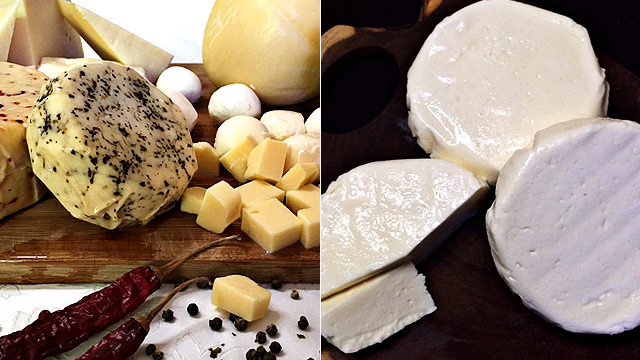 (SPOT.ph) Casa del Formaggio is a Negros-based cheese producer. The company started in 2008, growing from an older company that produced Italian-style canned and bottled seafood for the Philippine market.
I came across Casa del Formaggio at a bazaar organized by the Department of Agriculture and fell in love with their cheeses. I brought home their kesong puti, lovely and mild, and their caciotta, hard and just this shy of sharp, and finished everything in a week.
We asked Casa del Formaggio's proprietor Isabelle Patron about the Bacolod-based cheese producer, and how one can get their hands on its products in Manila.
Please tell us about Casa del Formaggio. How did it start?
The National Dairy Authority or NDA had convinced my father to acquire several heads of Sahiwal-Holstein cows and Jersey cows about four years ago. My husband and I in turn wanted to come out with value added products that hardly anyone makes locally. We did our research and development and traveled to a lot of cheese makers in Italy. But to further improve our knowledge, my Italian husband brought in our consultants and sent one of our children to study cheesemaking abroad.
Where are you based and why did you choose that location?
I am a Negrense, so naturally we want to start where our roots are. Our brand name is Italian because of our Italian lineage. Casa del Formaggio literally means "House of Cheese" in Italian.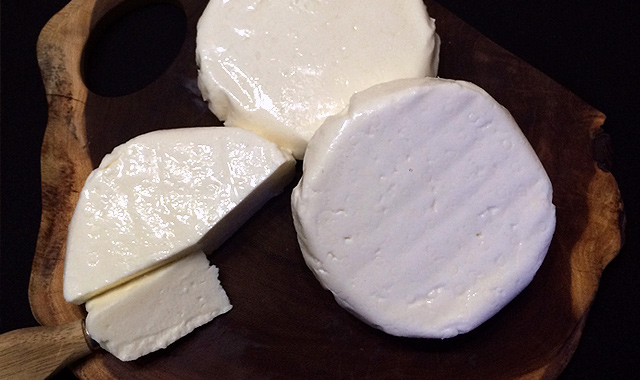 ADVERTISEMENT - CONTINUE READING BELOW
What kind of cheese do you offer?
Our products are typical Italian cheese, and are named so in Italian to let Filipinos be familiar with them better.
What processes do you use to make your cheese and where do you get your milk?
All milk we use goes through a quality control to ensure that its quality is at its premium. We use all the milk our own dairy farm produces including a few from local dairy farms in the area.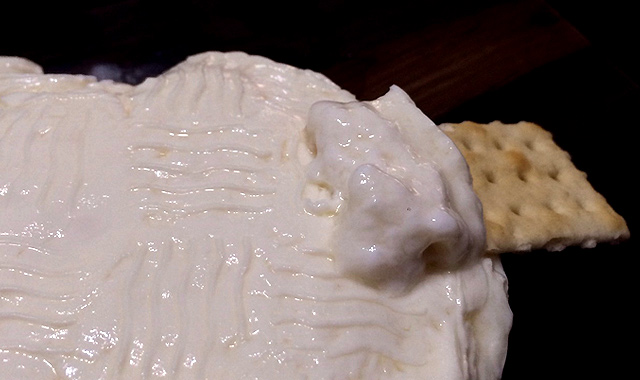 CONTINUE READING BELOW
Recommended Videos
How do you ensure the quality of your product?
Cheesemaking needs good quality unadulterated milk to come out with an all-natural cheese without the use of preservatives, additives, and extenders. So our quality control starts from the grass fed cows' feeding program to its milking stage, then at the processing area.
How do you think locally made cheeses compare to imported ones?
Our local cheeses have good quality and taste. It can definitely compete against imported brands.
ADVERTISEMENT - CONTINUE READING BELOW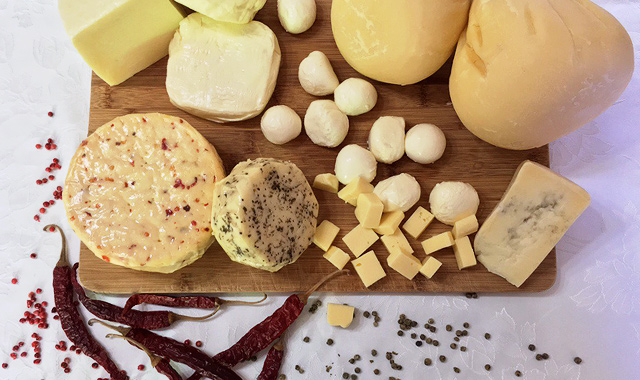 What is your favorite cheese and how do you like it served?
Of our cheeses, I like our Assiago Alto for its sweet buttery taste that is best eaten on grilled sandwiches, and our Negros Blue for its mild funky taste which is a great on top of crackers or on pasta.
What are some of your bestsellers and how do you recommend they be eaten?
Our best-selling cheese is our burrata and mozzarella. Best eaten at room temperature, drizzled with olive oil, a sprinkle of salt and black pepper and basil leaves. Served with or without warm focaccia or ciabatta.
What do you think of the local food industry's thrust towards small farmers and quality artisanal products?
We are so glad that finally a lot of the food industry has come to realize that locally produced food can be as good as the imported ones. It is high time that we promote and support our own.
ADVERTISEMENT - CONTINUE READING BELOW
Do you sell to restaurants? Where can people find you in Manila?
We cater more to the institutional market in Manila. We are currently available in Real Food in Alabang, and will soon be available in Connie's Kitchen in New Manila Quezon City. And Our hotel and resort distribution is handled by Pieco Foods Inc. Most of our clients are organic and natural food restaurants like Green Pastures, Grace Park in Manila, and Cantina Mondo in Bacolod.
Contact Casa del Formaggio at 0927-377-5248, (034) 446-0225, or 738-2182. For more information, log on to Casa del Formaggio's website.
Share this story with your friends!
---
Help us make Spot.ph better!
Take the short survey
Load More Stories