Here's what's next for Nicole Ponseca of Maharlika and Jeepney
SPOT.ph blogger Yvette Tan chats with the New York restaurateur about her cookbook, kakanin, and what makes Filipino food "authentic."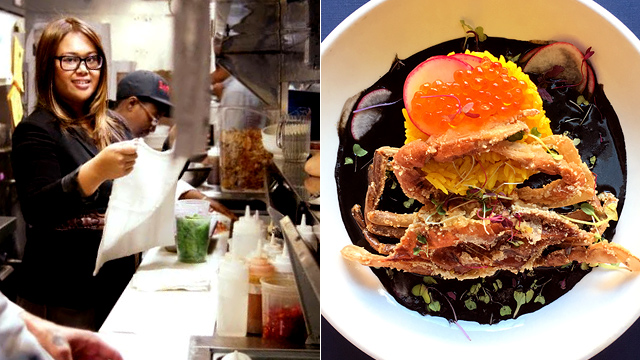 (SPOT.ph) Nicole Ponseca is a Filipino-American restaurateur who is known as one of the first people to put Filipino cuisine on the current American food map. Her restaurants, Maharlika and Jeepney, opened in 2011 and 2012 respectively, and have garnered praise from both diners and restaurant critics, as well as awards like Time Out Magazine New York City's Best Restaurant and Battle of the Burger, both in 2014.
ADVERTISEMENT - CONTINUE READING BELOW
Nicole, who often visits family in the Philippines, was recently in Manila to do research for her upcoming cookbook. With her were Miguel Trinidad, Maharlika and Jeepney's Executive Chef and her fiancé; and food writer Rachel Wharton, who is helping her put the book together.
She grew up eating North Luzon dishes like kare-kare, arroz caldo, lumpia, and pancit. "Funnily enough, I didn't grow up with Filipino spaghetti," she says. "I didn't grow up with some other items like binagoongan or a lot of ginataan, but (I did have) core Tagalog food and the occasional (Pinoy) hamburger here and there."
Her favorite Pinoy food "is super basic, it's almost embarrassing. I just love a simple fried fish with fresh steamed rice and kamatis, sibuyas, wansoy, and patis, and I'm a really happy girl."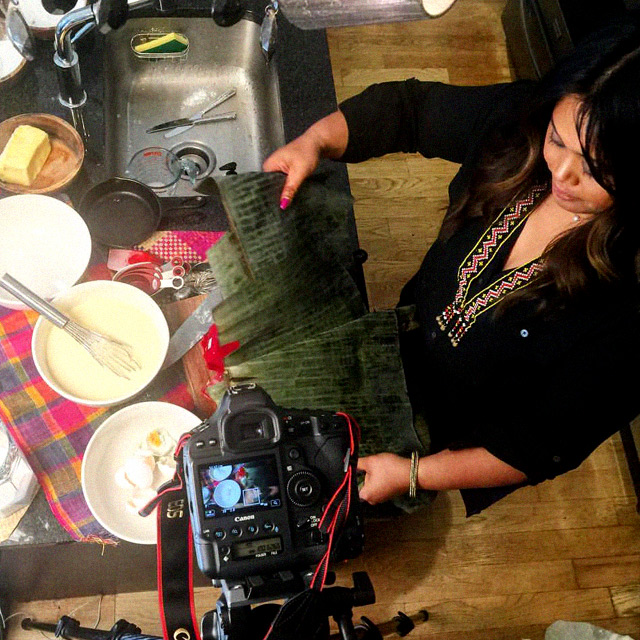 ADVERTISEMENT - CONTINUE READING BELOW
Ad exec by day, restaurant worker at night
Before she became a restaurateur, Nicole worked in advertising. "...my clients and my bosses kept asking...me about Thai and at that point, Thai was just becoming popular, so I was like, 'You guys think I'm Thai. You really don't have any idea what I am,'" Nicole says. "And when I would start asking people what they knew of the Philippines, it would either be about shoes or balut. So there was little a voice at the back of my head that said, 'This isn't right. This is not cool.'"
Her awakening to the lack of Filipino cuisine in American mainstream dining was gradual. "I would go from San Francisco to Seattle to Miami trying to find Filipino restaurants," she says. "I was like, 'Wow, we have zero presence.' And the more I began thinking about it, the more I was like, 'Well if no one's going to do it, then I'll do it.'"
ADVERTISEMENT - CONTINUE READING BELOW
The first challenge she had to overcome was her age (she was 22 when she decided that she would open a Filipino restaurant) and lack of restaurant experience. "I did it slow. I looked at restaurants like a craft and I moonlighted for 12 years."
She began leading a double life. She was an advertising executive by day, going all the way up to vice president of business development during the length of her career, and a restaurant worker at night. "None of my day life knew that at night, I had started dishwashing and hosting and really learning the restaurant industry and the night people didn't know that at day, I was some sort of exec making a solid six figures living between LA and New York on the weekends," she says. Nicole took what she learned as an ad executive whose job it was to sell brands and applied it to Filipino food, building up the cuisine as a brand. "I started tearing apart Filipino food as if it was a commodity," she says.
ADVERTISEMENT - CONTINUE READING BELOW
She says that in some ways, her being Filipino-American helped in the cuisine's cross-over. "I was far enough away from it where I could look at it objectively, but close enough to it where I fell deeply in love with my parents' culture and the idea that if I at least don't try to hold on to something, further generations will be even more Americanized."
Another setback was finding a chef. "I have a healthy dose of cynicism for people who call themselves chefs. It's a very sexy career to go into but unless you've manned a kitchen, unless you have perhaps gone to school, do food class, have to deal with vendors, clean up your kitchen, deal with guests day in and day out, you're a cook. A line cook, even. A home cook. But chefs, they deserve the title."
Fortunately, she found Miguel, a former co-worker in the restaurant industry. "(Miguel) saw me kawawa in a corner, so sad and pathetic, and he was like, 'What is your problem?' Because he's not a victim at all. He's very macho, very Latino. He was like, 'Get over yourself. Let's try to figure out a solution.' He said, 'Why don't I try being a chef for you?' He was already a chef (then)."
ADVERTISEMENT - CONTINUE READING BELOW
Nicole admits that she had second thoughts about hiring a Dominican to make Filipino food, and removing them has helped her discover facets of herself and of being Filipino and of the restaurant culture in general. "I had my own prejudices that I grew up with like, 'you're Latino,' or 'you're itim,' or 'what do you know about Filipino food?' And yet no one questions a white guy making Italian food, or any of these things, so it really further put me down this Alice in Wonderland hole of rediscovering and tearing away values that were inherited."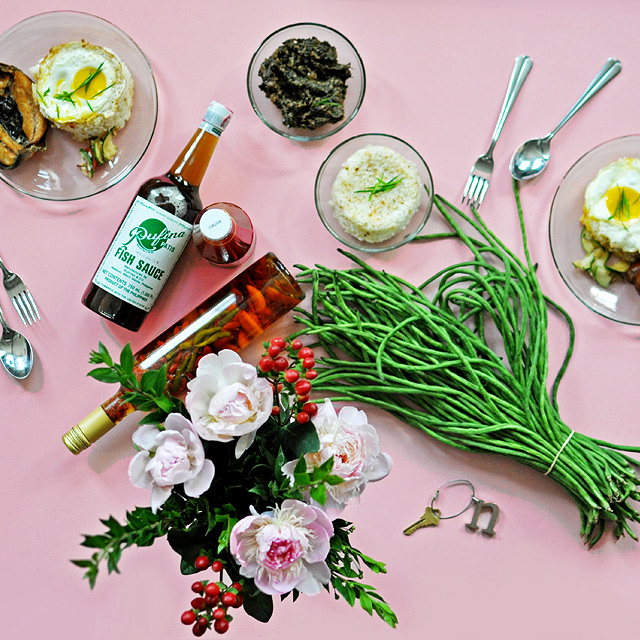 ADVERTISEMENT - CONTINUE READING BELOW
The making of a Filipino restaurant in America
What not a lot of people know about is that Nicole may have been the first person to officially do a pop-up. "We couldn't find any money and no one would invest in me. I'm a minority woman in a cuisine that no one really had heard of, so I approached this French restaurant that was closed on Saturday and Sunday brunch and I said, 'Can I use your space?' We negotiated a deal. All of my earlier marketing materials said limited engagement,'" she says. "I think it was Time Out magazine (that had the) headline said 'Limited Engagements' and listed us as a restaurant that was 'popping up.' But no one had heard of a pop-up yet. (Now) I think a lot of Filipinos are embracing the idea of a pop-up to start their businesses."
Things got off to a slow start that quickly became fast-paced. "It was always in my mind's eye that we were going to open. That never shifted," Nicole says. "The first weekend, three people showed up. I comped them because it was friends. Second weekend—again, very dead. The third weekend, a magazine article came out and it wound up being like a two-hour wait for a table, and it slowly became a three-month wait for a reservation. And that was only brunch. One step in front of the other. Could not have been more organic. Not in the least bit orchestrated except that I just knew I had to get it open."
ADVERTISEMENT - CONTINUE READING BELOW
There were other challenges, some of them coming from, sadly but unsurprisingly, fellow Filipinos. "I was very open about the fact that I wanted to open a Filipino restaurant and sometimes I would get people who would say mean things like, 'Oh yeah, Nicole, when are you going to open? 2016?' because it took me so long," she says. "Some people have been shedding doubt (on my goals), but I've since learned that that's their doubt. Whether they can do something or not has nothing to do with me."
At her restaurants, non-Filipinos tend to order the sisig, balut, and dinuguan, while Filipinos tend to order the kare-kare and fried chicken with ube waffles. "Sometimes I'd have a table of guys—mixed table, white, black, Latino—they don't order one or two, sometimes they'll order three orders of dinuguan."
When asked why she thinks it took Filipino cuisine so long to hit American mainstream dining, Nicole explains that it hinges on the hiya factor, where Filipinos, in a well-meaning attempt to blend in, become ashamed of parts of their heritage. "What is so mind boggling is that this is the one dish that we probably had the biggest euphemisms for, meaning, 'oh, that's chocolate meat,' and I think our culture is the only one that talks in this language. The French, they don't call it 'chocolate sausage,' the call it, boudin noir, blood sausage. And morcilla with Spanish. For me, it was a hallmark lesson about 'What does that mean about Filipinos that we feel we have to trick people?'"
ADVERTISEMENT - CONTINUE READING BELOW
She adds, after I tell her that I'd never heard of chocolate blood before, that calling dinuguan 'chocolate blood' must be a Fil-Am thing. "But we're all taught to know what is chocolate meat because maybe our parents were hiya about saying it's blood."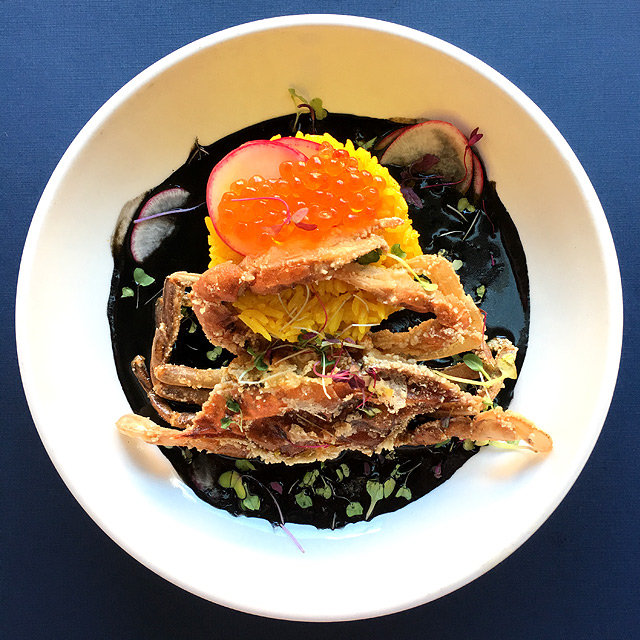 ADVERTISEMENT - CONTINUE READING BELOW
Writing a Filipino-American cookbook
A cookbook has also always been part of Nicole's plans. "I can't speak for the Filipino market but in terms of the American market, titles that fall under Filipino cookbooks are very slim," she says. "Of course there's beautiful books out there like Memoirs of a Philippine Kitchen by Amy Besa, which I think is probably around 10 years old."
The project is daunting, and Nicole is well aware that all eyes will be on her, as, whether she likes it or not. The book will represent an entire culture, at least in the U.S. cookbook genre. Fortunately, she has a lot of people in the food industry rooting for her. "I feel pressure on myself about one, how this book will be received, two, how well it will do for other Filipino books to follow suit. Am I going to do it justice? Are there going to be haters that are like, 'Oh I didn't include this or that?' But amongst my small circle, including people like Ian (Carandang) and Natalia (Roxas) from Filipino Kitchen, the thing they say is, 'Can't worry about that. Just tell your story.'"
ADVERTISEMENT - CONTINUE READING BELOW
Collating those stories wasn't easy, especially at first. "And even talking to people on the street and even distant family members, when I talked about Filipino food to try to find where to go, there was always this, 'I don't know,' or 'this person used to make it but they don't make it anymore'—this shroud of secrecy.
"There were really only a handful of people I could talk to when I first got here in 2010. I spoke to Claude Tayag. I spoke to Glenda Barretto from Via Mare who taught me how to make dinuguan and puto. I got a stone cold welcome when I first met her. I felt like she was like, 'Who's this girl?' but over the course of our lunch, she warmed up so much, she gave me a book, she showed me how to cook, I feel indebted to her and Claude. Because there weren't a lot of resources," she says.
ADVERTISEMENT - CONTINUE READING BELOW
"I learned that people are fiercely opinionated about Filipino food. It's very rare that you'll find someone who doesn't care or who doesn't have two cents to offer. Sometimes it makes me a little sad that the food as we know it now or the flavors that we've come to know as authentic are often reliant on short cuts like bullion cubes, and I wonder how much of that should be part of the conversation, sort of like embracing, 'Yeah, well, what of it? It's what we know.'"
Nicole, Miguel, and Rachel visited parts of Luzon, Visayas, and Mindanao on their last trip, tasting Filipino food everywhere from UP Diliman to Cavite to Aklan, dining anywhere from turo-turo to upscale restaurants. "I didn't expect the extent that Filipino food has changed in the Philippines from when I came in 2010," she says. "When I came here when I was a kid, it was like Hard Rock Cafe or the carinderia. (And now), going to places like Toyo (and) Sarsa...seeing this emerging Filipino restaurant (scene)...it's evolved so much."
ADVERTISEMENT - CONTINUE READING BELOW
This food-focused trip stirred in her a new appreciation for kakanin. "I did not appreciate it growing up...I kind of always turned my back on it, but this recent trip to UP Diliman and finding this little hut run by this girl named Nicole who inherited recipes from her mom, the way they presented it was similar to that of a French patisserie and how, even in its rusticness—it wasn't a fancy air-controlled glass case, it was so authentically Filipino with its banana leaves and its humble shanty roof, but I almost looked at it like, have you ever seen the movie with Tilda Swinton I Am Love? The way that the sun hit the hut and the glass case, something really sung to me that there's something here that should be appreciated in its own elegance," she says. "I think there's something with kakanin that hasn't even unfolded yet before me that I can experiment with."
ADVERTISEMENT - CONTINUE READING BELOW
The cookbook, whose title is not announced yet, is set to be released in 2018. "We'll do the Luzon classics, but why I'm here is I want to make sure that there's some representation of...Mindanao cuisine (and) Visayan cuisine, so it's not myopic. Most of the recipes we know in the U.S. are Central Luzon."
It will also include "acts about Filipino history and Filipino-American contribution, especially in line with what's going on in the politics in America." The last phrase is especially poignant, given today's political atmosphere. "I'm sure you have readers out there who are pro-Trump, and I can't speak for the politics—all I can speak about is what I've experienced this election, which is fellow Pinoy brothers and sisters being physically hurt because they appear Asian, Chinese, Filipino, exotic, different, so I want to help build even more dignity for Filipinos to say, 'This is where we're from. This is our contribution to what we've done to improve society.'"
ADVERTISEMENT - CONTINUE READING BELOW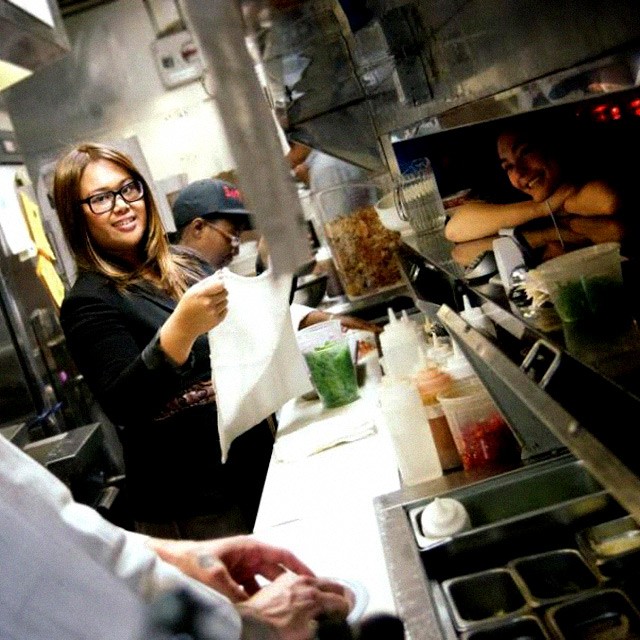 Thoughts on Filipino cuisine
She is very excited about Filipino cuisine's current time in the culinary limelight. "We knew this would happen, so that's great to see, but what I didn't expect is this fast-forward to fun foods. You look at the evolution of Chinese, Mexican, Italian, they may have been around awhile as an immigrant cuisine before they started doing funny stuff with it," she says. "I'm sure there are people who look over their shoulder at us and are like, 'what is Spam fries?' or 'what is fried chicken and ube waffles?' I just have to say I didn't expect that onslaught in Filipino food. I thought it would get a bit more rooted as a classical cuisine."
ADVERTISEMENT - CONTINUE READING BELOW
When asked about her thoughts on Filipino cuisine possibly being culturally appropriated, such as in the brouhaha caused by Bon Appetit's piece on the halo-halo, she says, "Sometimes it's better to be talked of than not talked of at all, and just to have some attention is great," adding that, "Whether it's about food or being a woman or anything, so that just goes without saying that something like this was going to happen. I try not to pay too much attention to it because folks, just don't share it on Facebook. You also don't have to help propagate the attention to it. You can also just turn it off."
Nicole takes her calling as an ambassador of Filipino cuisine seriously, but is quick to point out that at the end of it all, the act of eating out is about enjoyment, and that as seriously as we take Filipino cuisine, we shouldn't be stringent about what makes something 'authentic.' "No matter how you feel, whether a food is authentic (or) how Filipino it is, the bottom line is (to) ask yourself, 'do I like it?'" she says. "Filipino food will continue to evolve. Classics can evolve and come and go. (The best way to enjoy it is) to keep an open mind and just ask yourself, 'Do I like this dish?'"
ADVERTISEMENT - CONTINUE READING BELOW
Recommended Videos
Load More Stories