Banana cake is the star at Carmela's in Tagaytay
SPOT.ph blogger Yvette Tan can't get enough of this treat.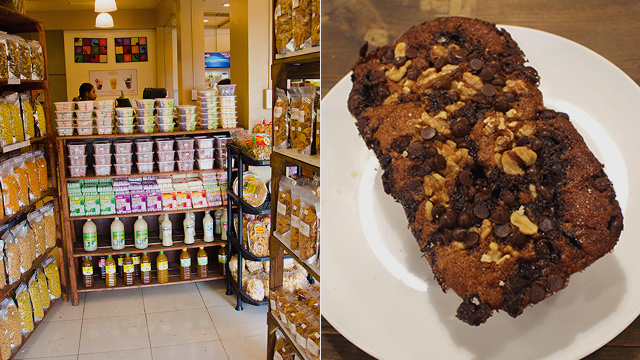 (SPOT.ph) My friends and I discovered Carmela's Banana Cakes Tagaytay the old-fashioned way—by accident. We were driving around Tagaytay looking for new places to try when the Carmela's sign caught my friend's eye. We stopped to check it out. He bought the Banana Crunch Cake—banana cake with a nice, crunchy, nutty top—to try and after the first forkful, we unanimously decided that we had to go back for pasalubong.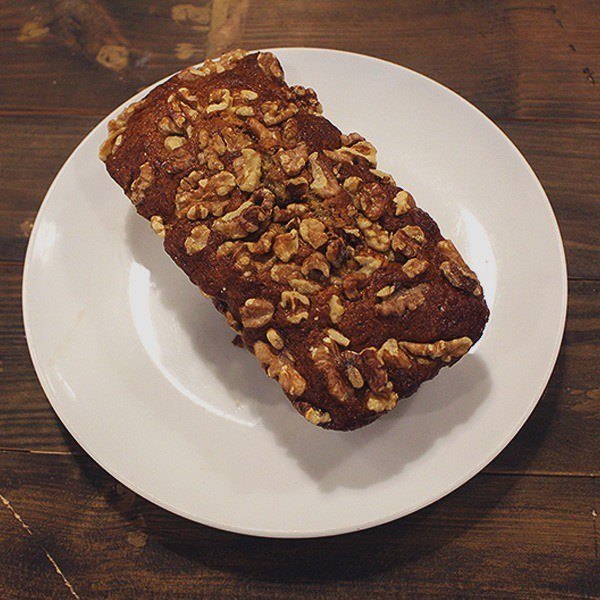 ADVERTISEMENT - CONTINUE READING BELOW
Banana Crunch Cake
It would be a shame to keep such a find a secret, so I tracked down owner and General Manager Carmela Dayrit to give us the lowdown on her how she became a purveyor of pasalubong. Turns out, she started young.
"I started making baking banana cakes when I was in high school, selling to titas and titos. And my Mommy and lola would call their friends to market my cakes, too. I would lambing the parents of my friends (and ask) they already have giveaways for the holiday season. Then every year, my list of regulars got longer and the demand (for my baked goods) got higher."
CONTINUE READING BELOW
Recommended Videos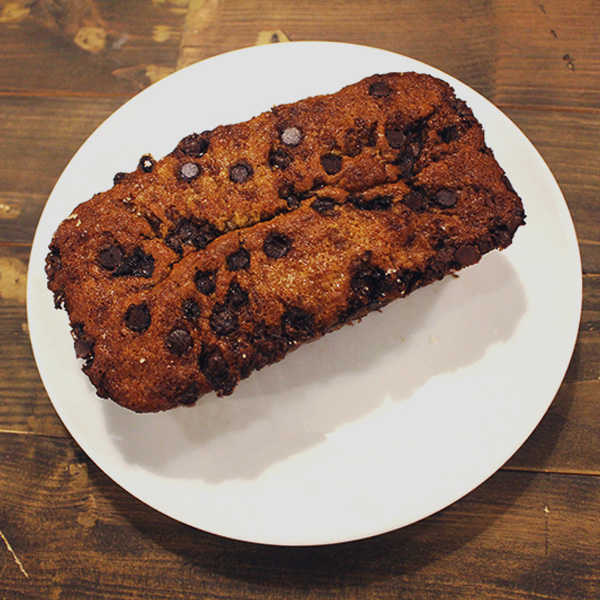 Chocolate Banana Cake
Despite her sideline as a home baker, it still took a while before she was able to convince her family that opening a bakeshop would be a profitable business. "After graduating [from] college, I tried a few jobs for experience, and then the 'what do I really want' question got stuck in my head. Within the same week, I came up with the idea of putting up my own bakeshop in Tagaytay and make it my home. I was 23 years old, with a very sketchy and confusing plan, so of course my mom and lola were against it. But matigas ang ulo ko. I knew I was courageous enough to at least try, and if I was going to do something else instead, I would definitely be unhappy."
ADVERTISEMENT - CONTINUE READING BELOW
The nagging feeling that she was born to bake never went away, so Carmela decided to take the plunge. It wasn't easy. "I lived in the basement of my store in Tagaytay for more than two years. I was the cashier, baker, and manager. No nightlife, no barkada, no nearby malls (back then). All I had was a supportive partner in life, and it was enough. It was definitely one of the toughest times of my life, but it was all worth it!"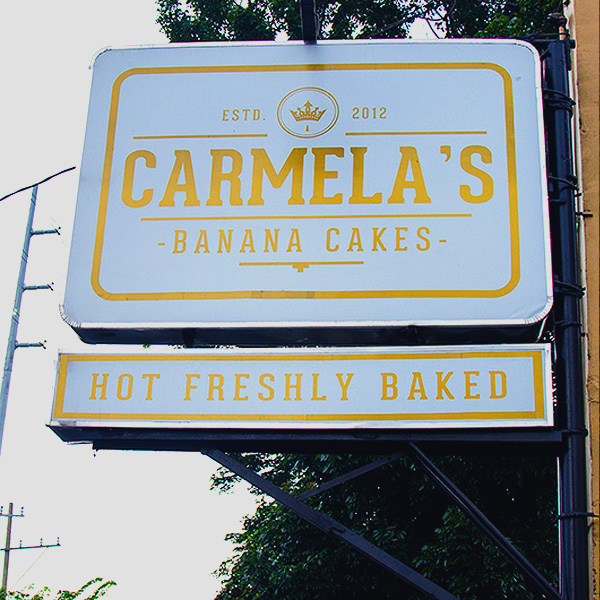 Naming the business after herself was the obvious choice, given its location, but also a little bit of a joke. "To be honest, I believed in the power of using your first name if you want your business to boom in Tagaytay," she says with a laugh. "It started out as a joke, but when my fiancé (boyfriend at that time) Photoshopped a logo that said 'Carmela's,' I knew that was it!"
ADVERTISEMENT - CONTINUE READING BELOW
She picked Tagaytay because of its proximity to Manila. "Tagaytay is the nearest and most accessible 'far' destination you can go to. It has transformed into a place that offers everything you need to not miss Manila, but has maintained the vacation vibe at the same time."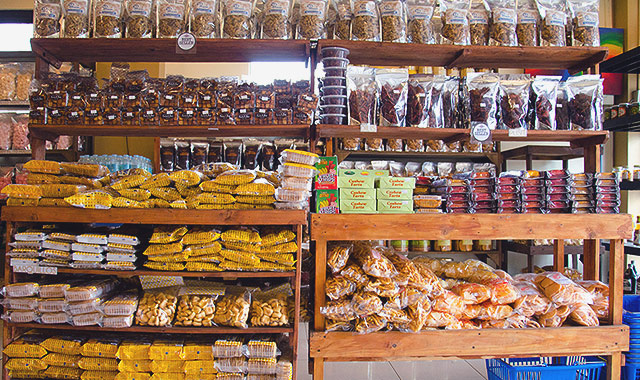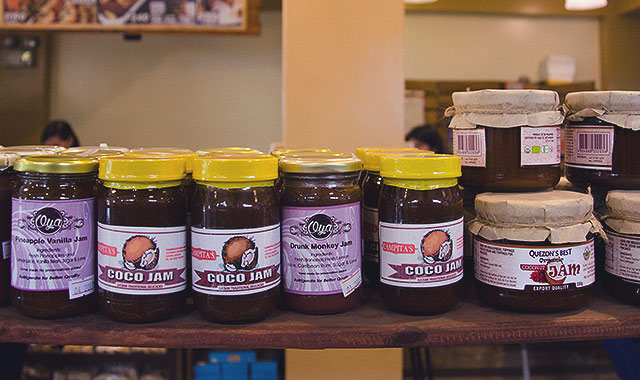 ADVERTISEMENT - CONTINUE READING BELOW
Though named after its main specialty, Carmela's is also a pasalubong shop filled with specialty products, a lot of them from artisan producers. "I realized through the years that it's very Filipino to buy pasalubong for everybody. When we first opened, it was just about supporting small businesses in the Cavite and Batangas areas. So we started putting just two racks of pasalubong items—banana chips, kropek, peanuts, and yema—but the customers always wanted more! Now we have pasalubong items shipped to us from Quezon, Bulacan, Pampanga, Baguio, Mindoro, Dumaguete, Bacolod, and Davao," she says. "We are known for having the best quality of pasalubong items, too. All items have an expiration date written on them, and we pick suppliers who also offer great packaging. We have a lot of regulars who buy goods to be brought abroad, too. A wide selection of organic products can also be found at Carmela's. We have powdered Stevia, pure honey, mangosteen concentrate, guyabano juice, turmeric powder, rice coffee, and so much more."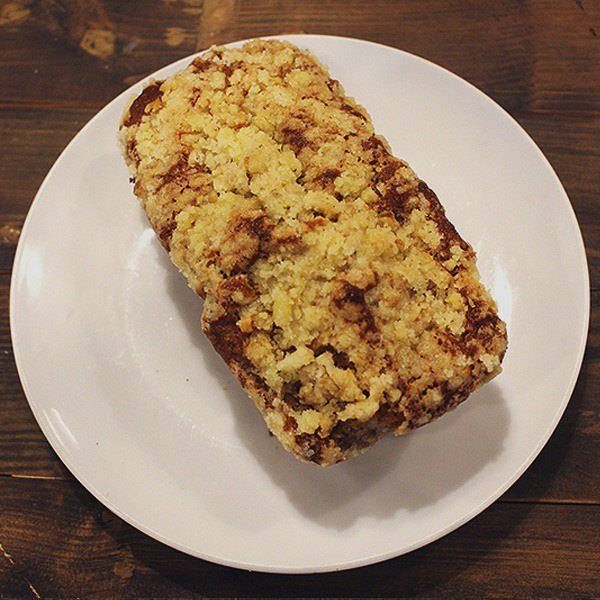 ADVERTISEMENT - CONTINUE READING BELOW
But really, you can't pass by Carmela's without buying a banana cake or two. "From starting out with just making plain banana cakes at home, I actually thought offering three variants was [going to] cause chaos in the kitchen. But now we have seven variants and I think I now know what 'chaos in the kitchen' really means," Carmela says. "The seven variants are from all the mixing and matching of what I put on top, and what I drink, when I eat my banana cake. The goal is to always listen to the comments and suggestions and accept the challenge every time. And to always come up with something to offer something to people with different taste preferences."
We particularly liked the Banana Crunch Cake (it did enchant our taste buds, after all) and highly recommend it. The cake is soft and moist, with a deep flavor that goes well with coffee. The best part is the crust. Light, crisp, sweet, and spread unevenly on the top of the cake so that each bite is different both texture wise and taste wise. It goes very well with black coffee. What we didn't know then (and what Carmela would tell me later), is that there's a small coffee shop on the rooftop of the pasalubong center where you can get a cup of coffee with a free slice of banana cake of the day for P50. Quite the deal!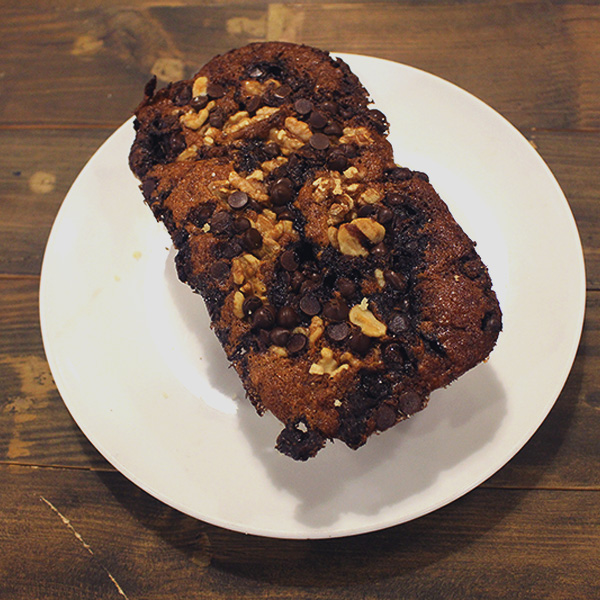 ADVERTISEMENT - CONTINUE READING BELOW
Choco Walnut Banana Cake
Aside from the Banana Crunch Cake—moist banana cake topped with walnut bits, premium butter, and white sugar—other flavors available are the Choco Walnut Banana Cake (signature banana cake topped with lots of whole walnuts and chocolate chips), Coffee Banana Cake with Cream Cheese (coffee flavored super moist banana cakes with a cream cheese surprise in the middle), and the Banana Carrot Cake (50 grams of chopped walnuts and almost 200 grams of banana and carrot in just one loaf). They're all good (we took some home after), but for us, the best was still the Banana Crunch Cake. All variants are best eaten as soon as possible.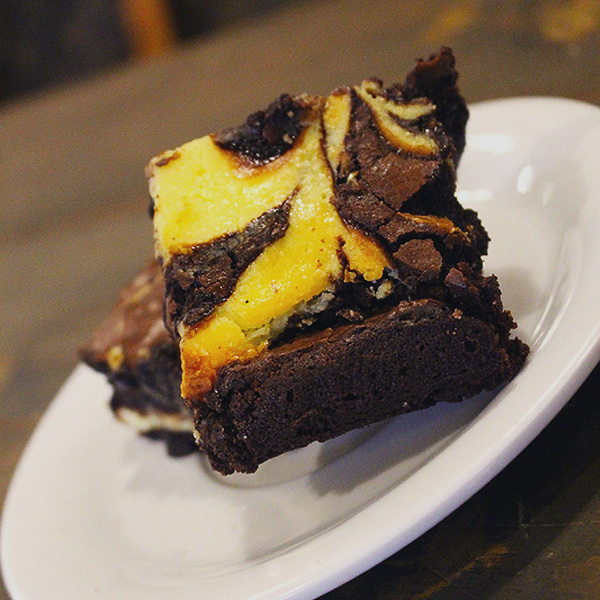 There are also pastry bars. The cream cheese marbled brownies are constantly selling out, though Carmela says that the butterscotch bars and the walnut brownies deserve to be in the spotlight as well.
ADVERTISEMENT - CONTINUE READING BELOW
But don't just take my word for it—grab a slice for yourself. After all, a piece of cake and a cup of hot coffee is one of the best ways to enjoy the city on the ridge.
Carmela's Banana Cakes Tagaytay is at 1225 Emilio Aguinaldo Highway, Silang junction West, Tagaytay City (0917-305-0446, 0925-553-4624, 0925-553-4625). Open from 8 a.m. to 8 p.m. (Monday, Tuesday, Thursday) and 8 a.m. to 10 p.m. (Wednesday, Friday, Saturday, and Sunday).
Share this story with your friends!
---
Help us make Spot.ph better!
Take the short survey
Load More Stories