The wings are the standout at this hidden burger joint
SPOT.ph blogger Yvette Tan invites you to dig in.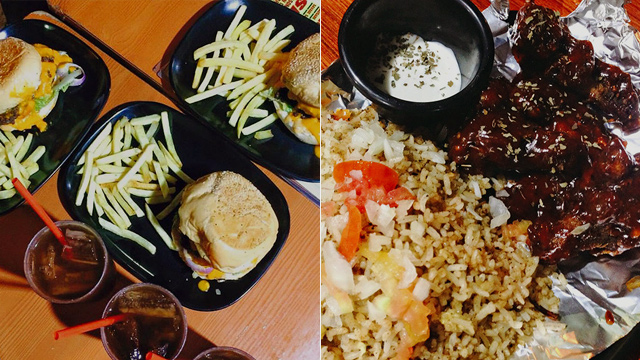 (SPOT.ph) Let me tell you about Burguerrilla, this burger place in Pateros. Before I had eaten there, the only thing I knew about Pateros was that it was where balut comes from. I did not know that it was home to deliciously messy American comfort food as well.
Burguerrilla consists of a small, open-air kitchen and an outdoor eating area that spills onto the sidewalk. It is owned and run by brothers Nal and Erwin Vivo and Nal's girlfriend Jam Fumador, who all serve as part of the staff.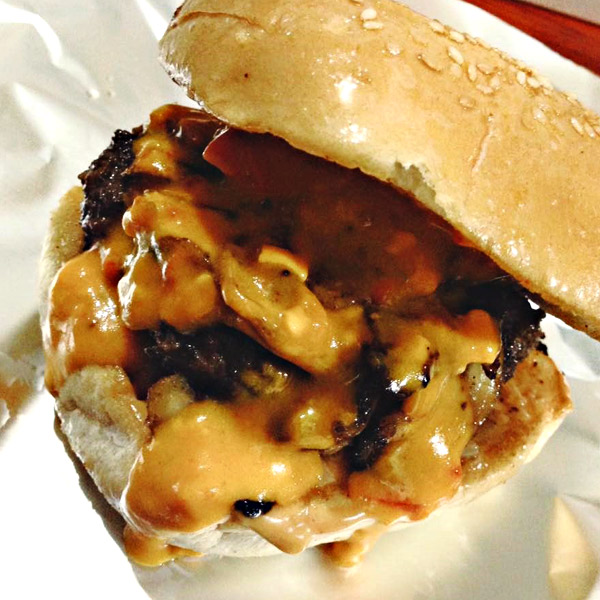 ADVERTISEMENT - CONTINUE READING BELOW
Nal says that they came up with the idea for the burger stand from the weekly movie nights he and Jam would host, where friends would come over and hang out until the wee hours. They would serve burgers, sausages, pasta, and wings—items that would make up the core of Burguerrilla's menu. "One friend suggested we should put up a joint. Others seconded," Nal says.
The trio did their market research. "I created a Facebook page, put the products and other promotional materials there, and started the operation on a delivery-only basis. We operated without a physical store," Nal says. "[On the] first day, we were overwhelmed by online and landline orders. We didn't expect the reception."
CONTINUE READING BELOW
Recommended Videos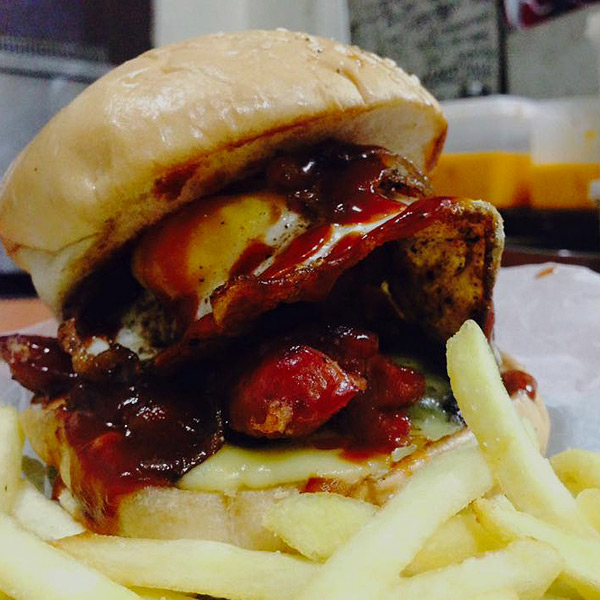 After three months, they decided to open a stall in their current location along M. Almeda. "We loved it instantly!" Nal says. "First, it's a commercial space within a residential area, along the highway. Second, the spot is strategically situated between Taguig, Pasig, and Makati. Third, it's just few walks away from our place."
ADVERTISEMENT - CONTINUE READING BELOW
Their product development is guided by their taste buds. "Jam and Erwin are natural cooks and sonic kitchen improvisers," Nal says. "They do magic with whatever's available. The overall development of recipes lies within their kitchen wands!"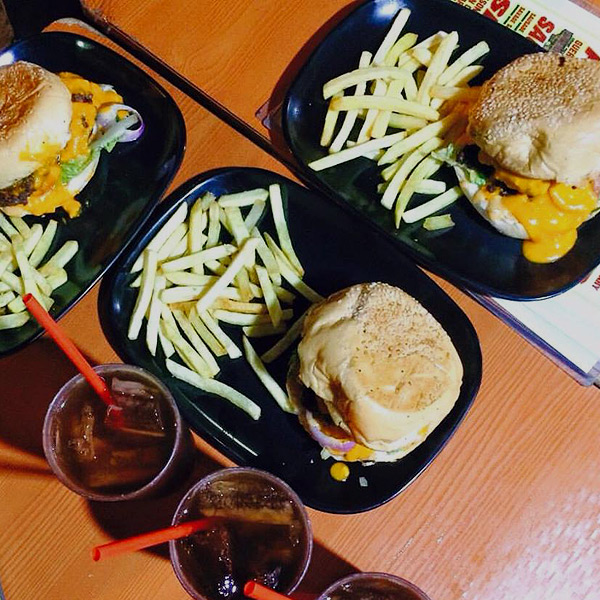 Burguerrilla's burgers aren't gourmet, nor are they expected to be. They're homemade in the best way—dense, messy, and oozing with cheese. Diners are given plastic gloves to eat with, the kind that some wings places offer. Though burgers are best eaten by hand, I suggest you use them, as the street-side venue makes it hard to wash up after. There are many kinds of burgers to choose from. All of them cost less than a hundred pesos. "We've got the Shroom Doom Guerrilla a.k.a SDG—a quarter pound patty topped with caramelized mushroom, bacon, and homemade cheese sauce," Nal says.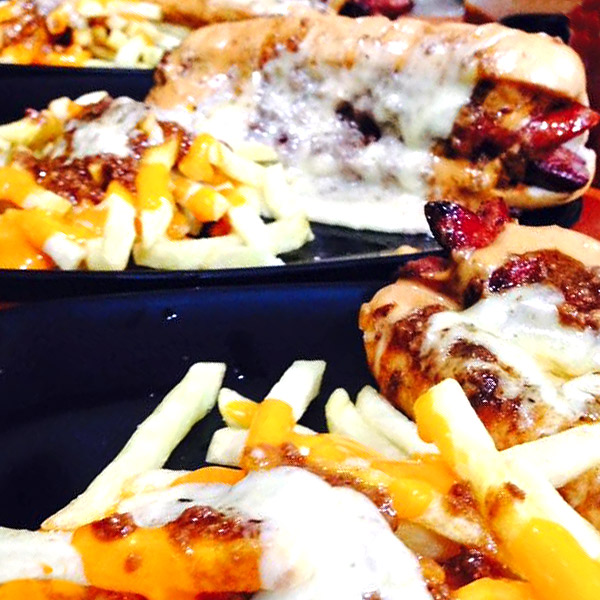 ADVERTISEMENT - CONTINUE READING BELOW
"Guerrilla BBQ is my personal favorite! [It's a] quarter pound patty, topped with caramelized onions, mushroom, bacon, and homemade barbecue sauce. The Half Pound Guerrilla a.k.a HPG is our double quarter in the menu, with lettuce, tomato, red onions, special sauce, and cheese sauce. Savage Sausage is one of our non-burger best-sellers—Hungarian sausage on a grilled buttered hot dog bun, topped with our own chili con carne and special sauce. Our regulars like the savage with melted cheese though."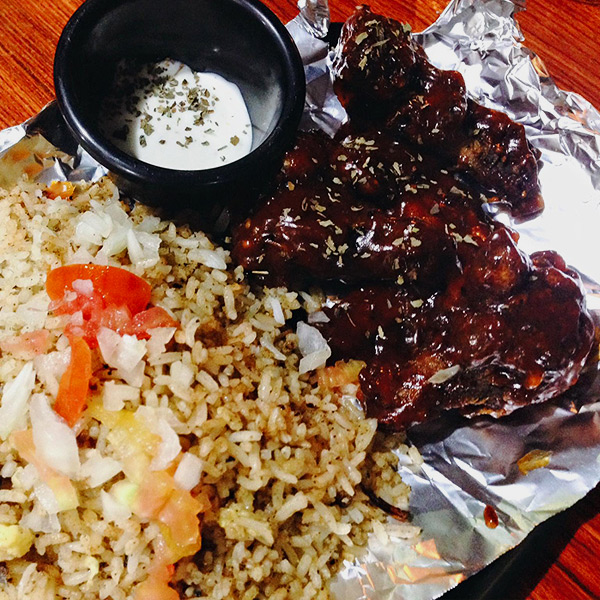 But more than the burgers, it's the wings that made an impression on me. They're hot in both senses of the word. They aren't just spicy for spiciness' sake, there's sweetness and umami there as well. Of the things I tried, this was my favorite. The owners are proud of it, of course. "It's Jam's (recipe). Erwin mastered it. Actually we have tried several wings in the Metro. From there, we learned what to do and not to. Jam and Erwin, as far as I know, have no calculated process in doing it. They prepare wings like muscle memory is the only basis! Getting food deliciously done is innate [for] them," Nal says.
ADVERTISEMENT - CONTINUE READING BELOW
With so many food options opening in Manila, Burguerrilla relies on its heart to set itself apart. As Nal says, "One regular customer once said, 'Burguerrilla is the only burger joint where I can walk in [wearing] boxers and [a] ripped Boysen T-shirt and experience [the] best food quality on a street-level price.'"
I couldn't agree more.
Burguerrilla is at 203 M. Almeda Street, Barangay Magtanggol, Pateros (0933-365-4538, 0939-644-0606). Open daily from 5 p.m. to 12 a.m. For more information, visit Burguerrilla's Facebook page.
Share this story with your friends!
---
Help us make Spot.ph better!
Take the short survey
Load More Stories