Surprise, surprise: History says Filipino food is rooted in happiness
SPOT.ph blogger Yvette Tan learns more cool food facts from food historian Felice Prudente Sta. Maria.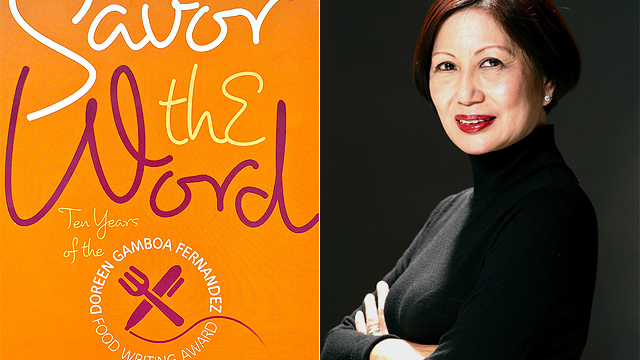 (SPOT.ph) Food enthusiasts whose interest goes beyond the latest trend or restaurant that just opened understand that food is more than just something you put in your mouth, or on your Instagram feed. Felice Prudente Sta. Maria has been gathering written and oral histories of our cuisine since the 1970s. Her books, which include the award-winning The Governor-General's Kitchen: Philippine Culinary Vignettes and Period Recipes, 1521–1935 (2006) and The Foods of Jose Rizal (2012) have become important documents on how Filipinos used to eat.
But what exactly does a food historian do? Why is it important to understand our food ways? How does one sift through all the information, and conversely, how does one find obscure information?
How did you get started as a food historian?
I am not a professional historian, nor do I have university training in history. Gathering oral stories, facts, ephemera (such as menu cards and advertising material), periodicals, cookbooks, official documents, published travel books, photos, and other sources about Philippine food was a hobby that began in the early 1970s when I started out as a writer. 
ADVERTISEMENT - CONTINUE READING BELOW
I was not writing about food yet but the material just appeared, and because I found it so fascinating I continued collecting. I was doing travel writing and even won the first Kalakbay Award from the Department of Tourism for a locally based travel writer promoting the Philippines. Of course food was part of travel pieces even in the 1980s and 1990s when I had the time to do travel pieces. I'd put in some "food as cultural heritage" pieces into the Sunday opinion page column I had in the Philippine Star for about 10 years in the 1990s.
CONTINUE READING BELOW
Recommended Videos
In 2006, I put some of the data into The Governor-General's Kitchen: Culinary Vignettes and Period Recipes, 1521-1935 (Anvil Publishing). At the Gourmand World Cookbook Awards, it placed second in the world in the food history category. I was so happy our country made it to that rank for the first time in such a prestigious contest. Gourmand is like the world's Oscars for food writing and publishing.
What are you up to nowadays?
I'm currently midway through a new manuscript. It is the first attempt at providing a historical narrative for the development of Philippine cuisine from 1565 to 1945, the Spanish and the American colonial periods. That's my priority till Easter.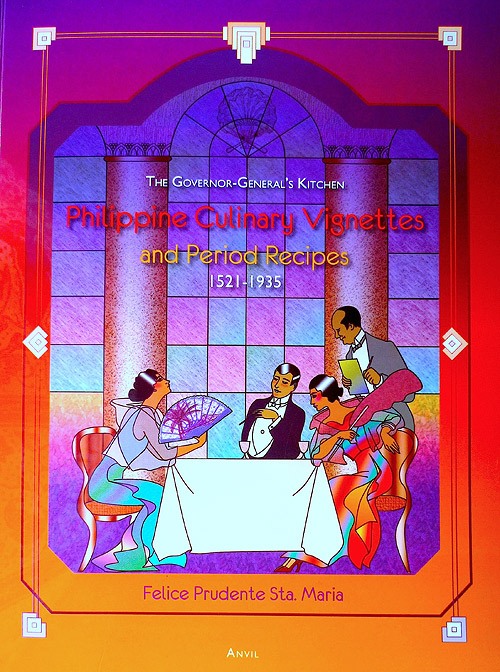 ADVERTISEMENT - CONTINUE READING BELOW
What exactly does a food historian do? Is it any different from being a food writer?
A food historian uses the historical framework for researching to establish a hypothesis and researching further to make the hypothesis a theory. By using historical sources, one can recreate a particular period, especially when one uses historical sources about different aspects of a period and puts all the findings together. For food, one can find data about a decade's weather, agriculture, number of eateries and where they were located, markets, new patents for food technology, et cetera. One can compare the same data for an earlier and a later decade and discover if one of the three decades had a more active food scene than the others. So chronology and facts from closely related multiple academic disciplines are used to flesh out a period in time.
I also track how a food is cooked over time. Take leche flan. The early recipes are for flan de leche. The term changes during American times and the two Spanish words are used in an English manner: adjective before noun. Beautiful girl. Fast or slow food. The richness of the recipe's product also changes over time—condensed milk becomes a new ingredient, as does evaporated milk.
What is the most surprising thing you learned about Filipino cuisine? 
I always wondered what a study of food history would reveal about being Filipino. One important word we must revive from the Visayas is naya-naya. It used to mean serving, giving food to others, (and) being happy. Put those meanings together and we have the foundation for our food tourism.
ADVERTISEMENT - CONTINUE READING BELOW
By preparing and serving food, we make everyone involved happy...feeding others is a route to happiness. The Philippines offers "The Happier Meal." Naya-naya is found in a dictionary from the 1800s but it strikes me as an old word. It's a word that says something positive about our culture. We are caring. We are happy. 
The goal of our meals, our snacks, et cetera is not only to provide a feeling of fullness but to make everyone in the food chain happy. I think that says something very unique and positive. And it came from historical research.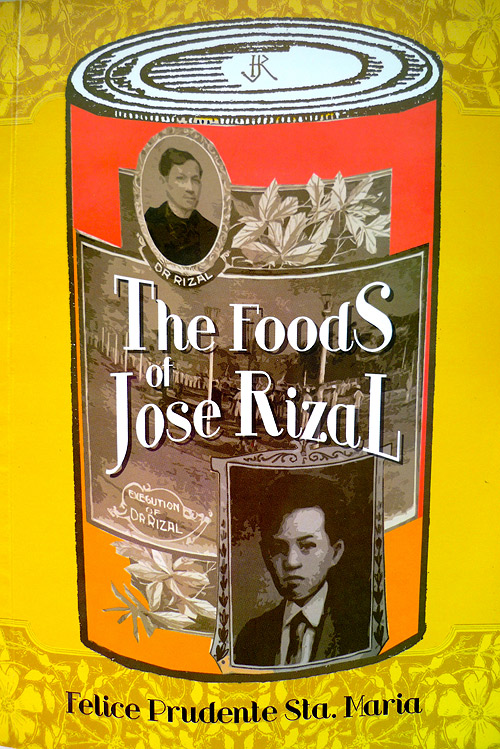 What was your process for researching Filipino cuisine, given that until recently, our culinary traditions were mostly passed down orally?
Since the 1970s, I have been using local and foreign libraries as sources for published information stretching into before the Magallanes circumnavigation. There is information, raw data.
ADVERTISEMENT - CONTINUE READING BELOW
What were the challenges you faced and how did you overcome them?
Food writing has never been my main occupation. Finding time to pursue food research was the big challenge. So has been finding material. Recently, I decided the food history book and the next project, a food lexicon (showing how the meaning of culinary words change), have to be my priorities.
What tips can you give to aspiring food historians?
Select something you really want to know as much as you can about to start you off. That way your first experience or project is fun. For instance, pancit Malabon. When did it start? When did it become popular and where? What were the ingredients of the earliest version? When did it become popular outside of Malabon? You want to find the first published mention of it and the first published recipe for it to start with.
In my home library, I have several published recipes. They can plot changes in the preparation. What kind of noodles, seafood, et cetera. The recipes also indicate that the pancit was being cooked the year of the publication. Perhaps its inclusion hints the pancit was liked or popular already at that time.
As to when did pancit Malabon start, one can check newspaper and magazines for more information. I think it may have become popular when the tranvia started connecting Malabon and Manila. Or when automobiles started "local" tourism. I honestly do not know. Someone who selects the topic has to mine memories of old timers in Malabon. Could it have started in the Malabon market like many folk food? Or was it served where people became a ready clientele: like near the tranvia stop or along the highway where cars started passing? But be sure to look for written clues.
ADVERTISEMENT - CONTINUE READING BELOW
Or do something more recent: a history of Jollibee products and commercials. Why the changes in menu? Did they appear when there was a growth of a particular age market? Where was the first store? First drive-in? When did the birthday packages for children begin? Has it affected what children expect as their birthday menu? Was Jollibee's menu based on what was being served at home for children's parties? Did the sweetish spaghetti sauce start with Jollibee? The answers would hint at a bigger topic: the effects of fast food on Filipino food including eating habits, expectations, and taste preferences.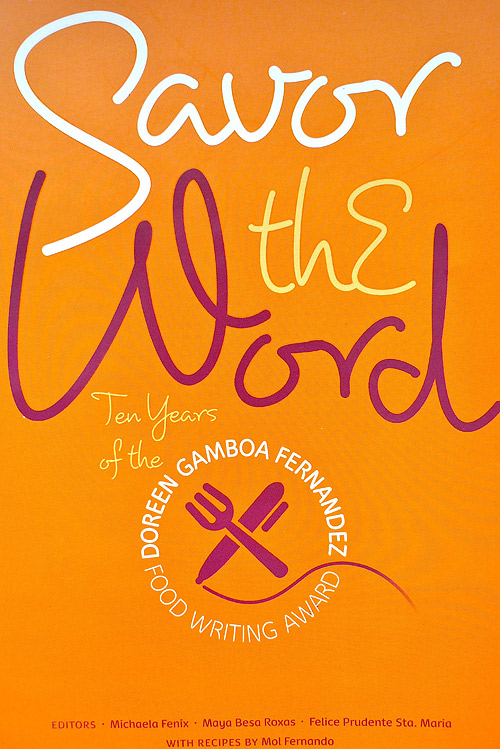 Why is knowing our cuisine's history important?
Firstly, our choice of food is an indication of how well we know our surroundings and what can be eaten in them. In my botanical sorties I have found so many plants that grew wild, providing food that didn't need to be cooked. There were fruits, ferns, mushrooms, leaves, root crops, even rice varieties. In our story of development, we mastered eating what was around us. We were smart about finding food.
ADVERTISEMENT - CONTINUE READING BELOW
The research therefore reveals edibles we may have forgotten about but that grow well and ought to be revisited. For all we know the wild herbs and fruits are rich in healthy and curing properties. That they once grew wild may indicate their suitability to our natural landscape.
When activities, events, products, art, and food are placed in their moment in time, their chronological spot, then their significance becomes understandable, clear. The perspective changes and often there is more value added. Those plants and some of our food preparations may indeed be somewhat unique and could strengthen the Philippine food brand internationally.
A second reason is the area that food studies offers is multidisciplinary, and through it we can deduce an image and an understanding of who the Filipino is. The positive qualities are worth sustaining and the weak or strong negative characteristics can be reformed for the better.
My research into Philippine food so far shows us to be appreciative of the food traditions linking us to nature and ancestors. That is valuable in efforts at food sustainability. We sincerely do not like seeing people hungry and will help feed. We enjoy new food and food fashions but counterpoint it with a love of heritage comfort and celebratory food. I have enough data to prove we are like that.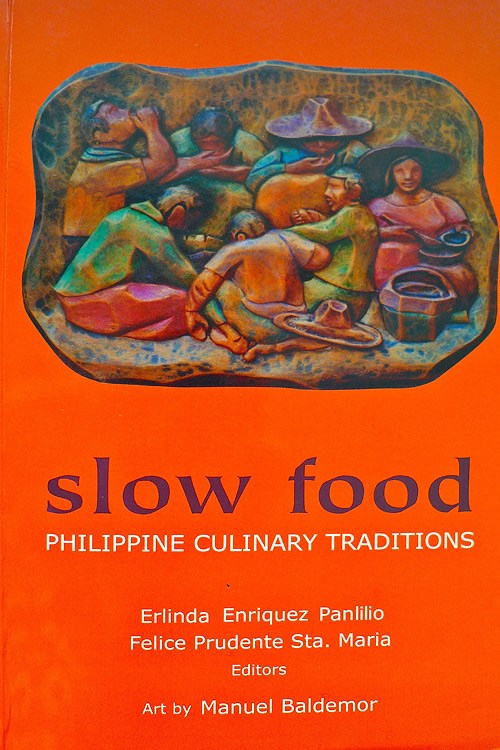 ADVERTISEMENT - CONTINUE READING BELOW
How has the food scene changed from when you started?
From the 1960s when I was a teen already interested in cookbooks, food travel, and food literature, the sector has obviously developed. I'm happy that job opportunities in food service have opened up all over the world; so have markets for raw ingredients and food products. Filipinos have pushed into food services and are shining. We need more attention to the latter. Filipino food, I wish, could be cooked with the best Filipino ingredients that could be made available globally as is possible when cooking Thai, Japanese, French, Italian, and Spanish for instance. There are many business and science models that can help improve Filipino participation and income in that regard.
What part of the Filipino food scene do you think needs to be more talked about?
We should continue the discourse on food heritage. I do wish more about agriculture, fisheries, animal husbandry, nutrition, and food security could factor into the discussion. Food history will show how real severe hunger has been. That was even when the sciences of nutrition and home economics had not even been thought of.
I also wish we would look into the early varieties of botanicals to see which should be revived. That means rationalizing why.
Also food enthusiasts need to really help give better honor to those who grow, catch our food. It can't just be a sustained PR campaign from school curriculum to product advertising. We need a comprehensive professional scientific review of our food chain (from resources to pricing, for domestic and foreign markets). How can we keep generations wanting to produce food? How can they earn fairly, be treated justly for their hard work? How can the resources they need be sustained—soil, water and their nutrients. How do we deal with food wastage and food waste? All that is part of who we are.
ADVERTISEMENT - CONTINUE READING BELOW
Where do you want our food culture and its documentation to go?
Philippine food culture will innovate, hopefully, toward food security and improved nutrition for students whose brain formation and physique need to be cared for well. They are the next leaders of the country in diverse fields. We need them to be at their best.
[I also hope] that Philippine ingredients can find expanded international markets to profit equitably all [those who are] engaged in producing the ingredients. That way, Philippine grown, made, and sourced ingredients that will meet standards for consistency and quality control can be used regularly by restaurants.
In terms of documentation, historical handling of food culture is often acknowledged as honoring food as heritage. It is the chronological narrative and stories of individuals, communities, of a nation valuing its food resources by how it cares for them, its people so they do not go hungry and malnourished, and its food scientists so food security is sustained. It is chefs, artists, businesses, homemakers, and leisure cooks (and bakers, kakanin makers, and so on) mastering the expanding variety of ingredients and technologies from around the world. It's important we do not forget all that is done for sustenance.
You've been doing this for a long time, and are one of our pioneers in this arena. Is there anything you still want to do that you haven't done yet?
I still have the colonial food word lexicon to write, and hope to find Philippine culinary schools interested in the history, sociology, anthropology, and literature that are part of our food culture.
ADVERTISEMENT - CONTINUE READING BELOW
Share this story with your friends!
---
Help us make Spot.ph better!
Take the short survey
Load More Stories