Food Writer Ige Ramos on How It's All About Building Relationships and Eating Lots of Bibingka
SPOT.ph blogger Yvette Tan talks to the noted food writer about promoting Cavite's cuisine.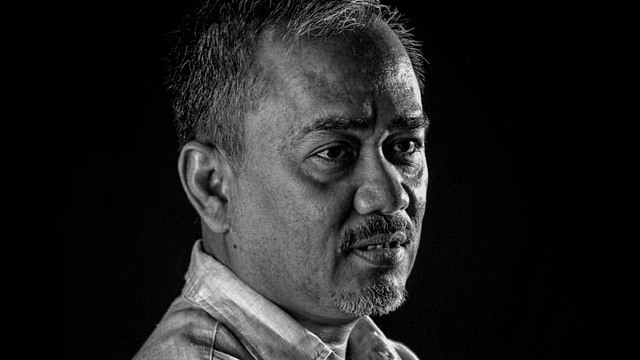 (SPOT.ph) Food writer, editor, graphic artist, and award-winning book designer Guillermo Ramos—better known as Ige—doesn't want to be called a food historian. "Food historian is such a heavy title to bear. It could be a burden and shouldn't be taken lightly as there's so much expectation from people. Besides, I never called myself a food historian, it was the people whom I worked with who gave me that title, especially when I conduct my Cavite food tours," he says. His current passion is the food and culture around Cavite, where he is from. He promotes Cavite food by way of his writing and food tours, which incorporate history, culture, and of course, food. He talks about his journey to becoming a food writer and a champion of Cavite cuisine.
What are you up to nowadays?
Still designing books, mostly cookbooks and can I mention, the Aristocrat 80th Anniversary Commemorative Book and starting the pre-prod of Stephanie Zubiri's much anticipated cookbook. I'm finishing my own book on Cavite cuisine which I will launch in June.
ADVERTISEMENT - CONTINUE READING BELOW
What were you doing before you became a food historian?
I always introduce myself as a food writer with fascination for Cavite food, its food ways, geography, topography, and history. I'm now interested in toponyms, especially the barangays named after food, flora and fauna, and weather phenomenon. I'm also interested in botany and doing my own herbarium. I just hope that people won't call me a botanist after they've seen my herbarium collection.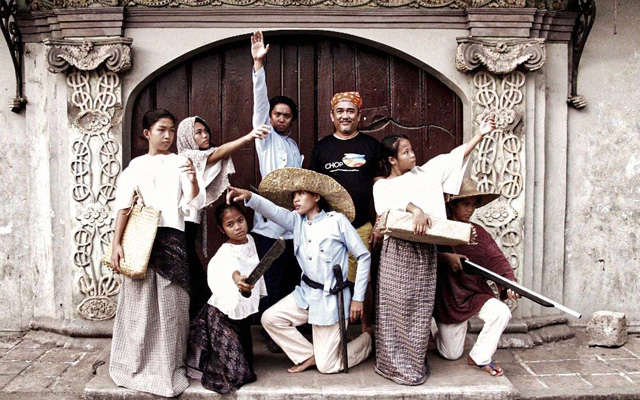 CONTINUE READING BELOW
Recommended Videos
How did you become interested in food?
I have been interested in food since I was a child. I was my mother's sidekick in our twice-weekly trip to the market so I was exposed early on to fresh produce and became familiar with the local names of fish, cuts of meats, fruits and vegetables, and kakanin. Both my parents cook and we have an aparador-full of cooked food that have at least three different ulam. My parents didn't believe in refrigeration or freezing—I remember in the mid-'70s, our refrigerator was a five cubic feet General Electric that was obtained by my father in 1954 from a Navy officer in Sangley Point whose tour of duty just ended. It has a tiny freezer, one foot cubic square. You could barely put anything in it. So we had adobo every time, different kinds. Fermented stuff from suka to bagoong and buro. Lots of fruits and vegetables, and enough food to cook and be eaten on the same day, always fresh and very little leftovers and waste.
ADVERTISEMENT - CONTINUE READING BELOW
Since we lived in Cavite, our family rarely went out to eat. We would normally go to Chefoo, our local Chinese restaurant, and that for us was already eating out, or in Asiong for our merienda and before or after we watched a movie. I anticipated our trips to the province like in Davao, where I spent my summer vacations. Only later in adult life did I remember those taste and sensory memories of food and I started to search for it and replicate the taste when I was doing my work as a food writer and editor, especially when kitchen testing the recipes in my book.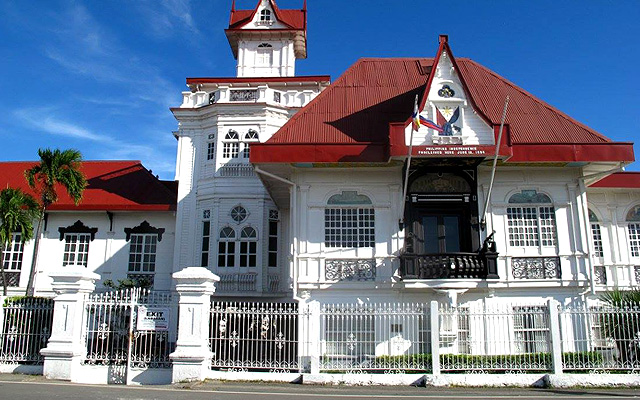 How did you develop this interest into writing about food? Why Cavite cuisine in particular?
In 2004, I received from Anvil Publishing a 700-page manuscript entitled Governor-General's Kitchen for a possible design project. I read it leisurely and religiously before I went to bed and finished it in a week. That book practically changed my life. In that book, I saw Cavite was mentioned many times. That book also helped me as a designer to be more mindful of the nuances of the text and it made me hungry and obsessive why Cavite cuisine isn't known to most people. This [was also] the year when I joined the Doreen Fernandez food writing award. My entry was the 'Cavite Chabacano Bacalao,' where I placed sixth. Not bad for a non-writer, who had to earn his byline for the next years to come. Since 2004, I made it a point to be conscious when I go home to Cavite. I would interview farmers, fishermen, vendors, purveyors, and cooks, in their milieu, in farms, markets, carinderia...
ADVERTISEMENT - CONTINUE READING BELOW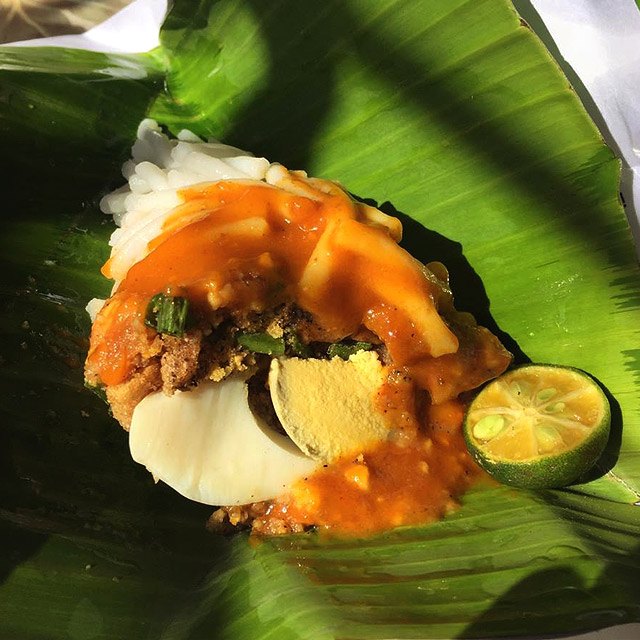 What were your biggest challenges researching about Filipino food?
The biggest challenge is when you try to obtain information from primary sources, especially from farmers, carinderia, or home cooks. There was one lady who makes bibingka in Cavite and she won't volunteer information, maybe because she's safe-guarding her cooking techniques or recipe or her secret ingredients. I don't blame her as she basically is protecting her livelihood. It took me around six months or 20 visits and around 40 bibingka later before I earned her trust. I have to be patient and engage with them for a long time to be able to form a deep relationship. Otherwise, you won't get any solid information. This is the reason why it took some time to finish the manuscript of my book. This is also the same if you have to make cold calls to academicians or scientists if you want to verify some information. Relationship is also the key.
ADVERTISEMENT - CONTINUE READING BELOW
The other problems I encountered were that people tend to lie or invent information as they go along. About 20 years ago, I asked a local why is Digman Halo-Halo (the famous halo-halo from Bacoor, with almost a dozen ingredients) is called such. He replied that it was a family name. Another respondent told me that it was a contraction of the word digmaan or war, which actually made sense to me at that time because at some point the capital of the revolutionary government was moved to Bacoor, Cavite in a house that was located in Barrio Digman, until it was eventually transferred to Malolos, Bulacan. Years later, I found out that digman is a name of a local seaweed that was abundant in the area—this is why toponym is very important in my data gathering.
Another problem (I've encountered) was when one person claimed that a particular, exotic dish exists in a certain area. But when I went, it was actually a restaurant trying to promote a dish that was, 1) using an endangered species, and 2) they're the only one in the area who makes it. When I went around the town to investigate further and ask the locals if they're familiar with the dish, they replied with blank stares and (I) found out that the main ingredient, the endangered species, is not even indigenous in the area.
Why do you think it took so long for Filipino food to hit the global mainstream?
ADVERTISEMENT - CONTINUE READING BELOW
I suppose we're not good entrepreneurs compared to the Thai, Vietnamese, or the Chinese and perhaps our culture is not homogenous enough to have a "standard" representation of our food overseas.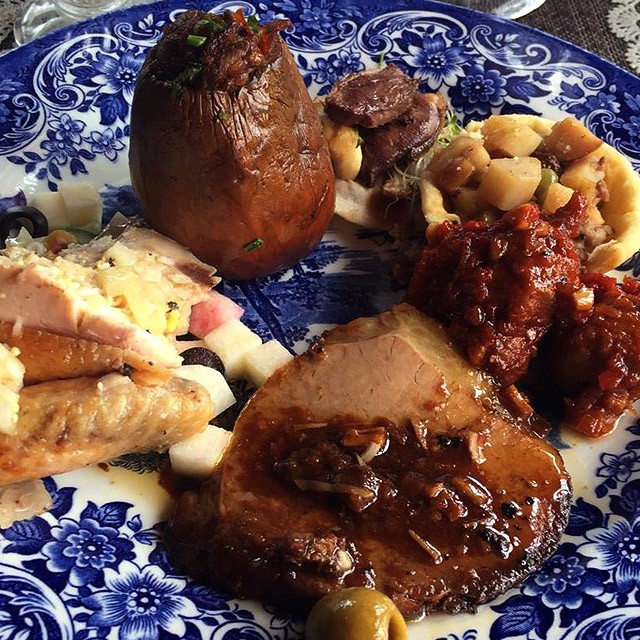 You're a graphic designer, book designer, and have worked in publishing. What do you think about the way food is written about and generally covered in the Philippines? Are there changes you want to see?
I want to see a deeper discourse of our food not just in the level of the food service industry and lifestyle. Although in the last few months, I've seen very good cookbooks like Uy and Orillo's Panaderia, a history of bread and baking in the Philippines; Chef Tatung's Philippine Cookery; Scholars like Alvina's and Roces's A Delicate Balance, a book on Batanes foodways and Polistico's Dictionary of Philippine Food, Eating and Dining and not to forget, Felice Sta. Maria's The Governor General's Kitchen, perhaps, is the most accessible and comprehensive tome in Philippine food history. I would like to see more food books with no pictures, only with sound and solid concept that will encourage proper analysis and dialogue.
ADVERTISEMENT - CONTINUE READING BELOW
What is the best part about your job?
I don't have a job, only profitable hobbies. Frankly speaking, I really enjoy the diversity of my job. Sometimes I enjoy the solitary confinement of writing and designing books and being in public giving talks on food history and conducting tours. I can be an introvert or an extrovert in a flick of a switch.
What is your favorite dish?
Would you believe it's adobo? It is my lifelong dream to write a comprehensive book on adobo.
What do you think is the most underrated thing about Cavite cuisine?
Because of Cavite's role in history, its food ways and practices [were] overshadowed. Its proximity to Manila and the rapid urbanization of the province doesn't help either. Essentially, in traditional Cavite cuisine, we have no distinction between food for the rich and food for the poor. What we have though is pagkaing pambisita at pagkaing pambahay (food for the guests and food for the home), so during fiestas, our bibingkoy, pancit pusit, tamales, bacalao, and quesillo are not highlighted but instead, the standard kare-kare, mechado, morcon, and menudo are served, making the guests ignorant of the true essence of what Caviteño food is all about.
ADVERTISEMENT - CONTINUE READING BELOW
You hold Cavite culinary tours, right? Please let us know how to reach you for such a tour.
Yes I do conduct a premium culinary tour of Cavite [called] Eat Your History: Cavite, From Galleon Trade to Philippine Independence. You may book your tour with Clang Garcia at clang_garcia@jeepneytours.com.
Share this story with your friends!
---
Help us make Spot.ph better!
Take the short survey
Load More Stories